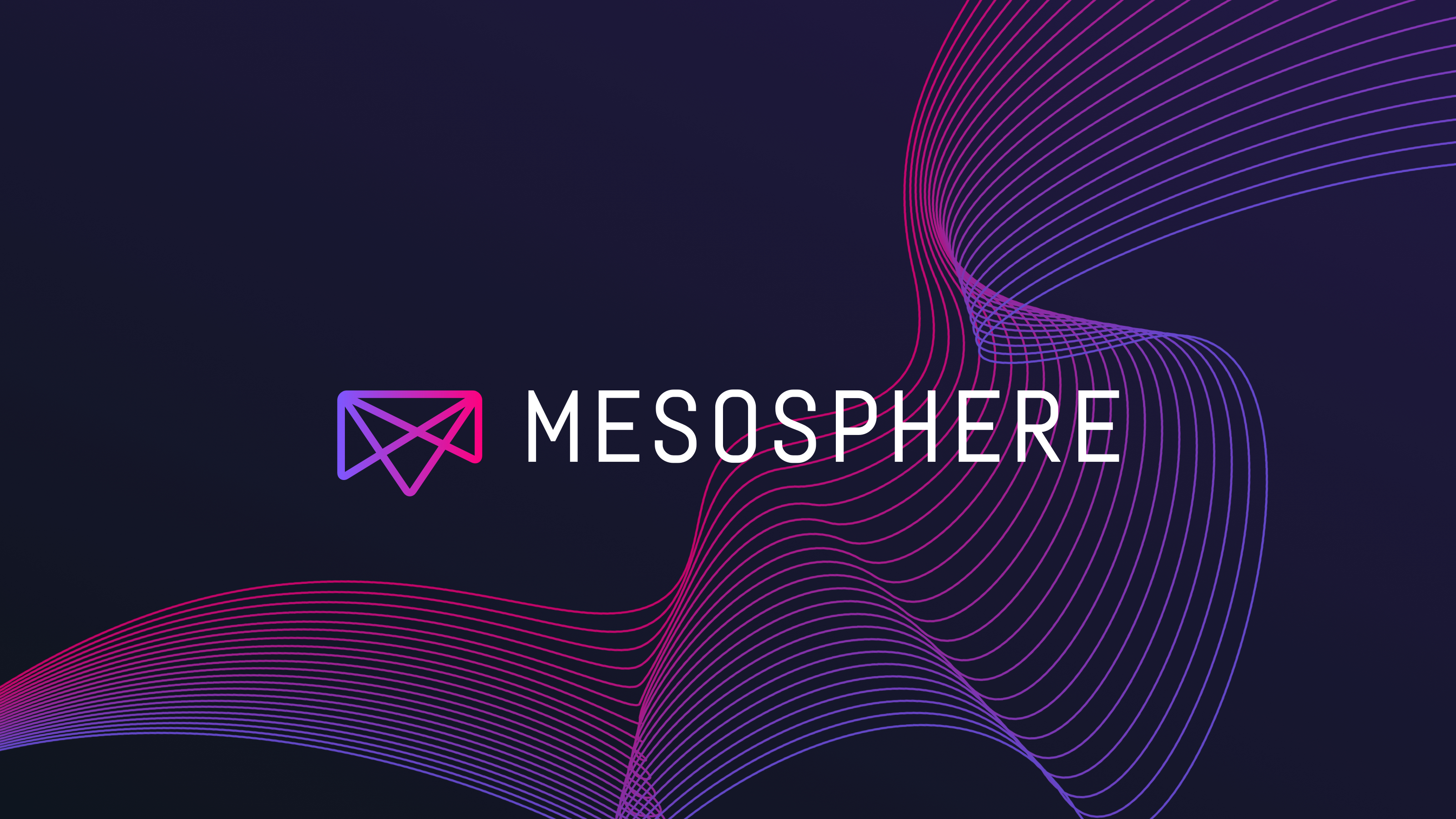 Although the year hasn't quite come to a close, I've found myself reflecting on how far Mesosphere has come -- both as a company and a solution for enabling modern, data-driven services for our more than 125 customers, including more than ten contracts of $1 million or more and companies like
NBCUniversal
, HERE,
Royal Caribbean
, PVH Corp.,
Verizon
, and more. Today we announced that, since our founding in 2013, we've more than tripled revenue year-over-year. This is an impressive accomplishment in only three short years of selling DC/OS. Mesosphere technologies are now used by 5 of the 10 startups with the highest valuations; 25 percent of Fortune 50 companies; 5 out of the top 10 banks in North America; 6 of the leading global automotive technology companies; and 5 of the top 10 telcos worldwide.
It seems like only yesterday we were a small team of passionate engineers brainstorming about ways we could leverage Apache Mesos to help other companies reach web-scale like we did at Airbnb and Twitter. Today we're a team of nearly 300 employees across 3 continents. This includes a significant expansion in EMEA through key sales hires and growing engineering talent in the our office in Hamburg, Germany. We also announced today that Steve Davito is joining the team as Senior Vice President, Worldwide Customer Success. I'm excited to see Steve apply his experience from AppDynamics to bring a consistent, world-class, and differentiated experience to Mesosphere's support and services.
We are driving towards our mission to create a single, cohesive platform that makes it easy to build, deploy and elastically scale world-changing applications. Attending MesosCon in Los Angeles and Prague this year was inspiring -- to see that many of the smartest minds tackling the challenges of distributed systems and big data services all in one place, sharing stories and best practices.This year's MesosCon featured case studies and presentations from enterprise companies and webscale startups using Mesos and DC/OS at scale, including Adobe, Audi, AthenaHealth, Deutsche Telekom, GE Digital, Netflix, Twitter, Uber, Yelp, and more.
Through our DC/OS platform, our customers are experiencing an increase in developer agility and productivity that leads to accelerating time to market for new services and applications. In turn, that is leading to expanded interest from enterprise partners and open source vendors. Strategic partners like
HPE
,
Dell EMC
,
Hitachi Vantara
, and
Microsoft
see Mesosphere as a leading partner for the latest generation of data-intensive, containerized applications.
Expanding Ecosystem
At Mesosphere, we've cultivated over 100 platform services that can be deployed with a single-click, making DC/OS the easiest way to deploy and operate the broadest ecosystem of open source technologies. Our customers benefit from more options to deploy the data services they want, including certified, production-ready frameworks for Spark, Cassandra, Kafka, HDFS, Elasticsearch, Jenkins, and more.
Other additions to the DC/OS ecosystem this year include:
Kubernetes on DC/OS: Extending the Mesosphere philosophy of emphasizing "freedom of choice" on DC/OS, customers can now deploy Kubernetes for container orchestration. Kubernetes on DC/OS brings a public cloud-like "Containers-as-a-Service" experience to any infrastructure, and allows development teams to run Kubernetes applications alongside big data services with a common set of security, maintenance, and management tools.
TensorFlow on DC/OS: Using a single command, customers can now deploy distributed TensorFlow on any bare-metal, virtual, or public cloud infrastructure, and empower data scientists with the right architecture to accelerate machine learning and deep learning applications.
Mesosphere SDK: The Mesosphere developer program and SDK provide tools — documentation, reference libraries and support — that make it simple to develop distributed services and applications on top of DC/OS.
Lightbend Fast Data Platform (FDP): Designed to address the difficulties of building applications that ingest and process data in real time, FDP packages DC/OS, Kafka, Spark and the Lightbend Reactive Platform into an all-inclusive, pre-integrated streaming-data system.
Datastax Enterprise (DSE): DSE provides management, security, support and other features on top of the already high-performance and highly scalable Cassandra database, while DC/OS lets DSE run alongside other big data systems (such as Apache Spark and Apache Kafka) and containerized microservices on a single shared cluster.
I'm proud of what our company has accomplished over the past year and beyond, and I'm even more proud of what our customers are building with our technology. I'm looking forward to the years ahead, advancing digital transformation and enabling fast data applications for the innovative companies we're honored to work with.