Customer Stories
Royal Caribbean Delivers Real-Time Microservices to the Open Seas
Learn how Royal Caribbean delivers a personalized guest experience in real-time across one of the world's largest floating distributed systems with Mesosphere.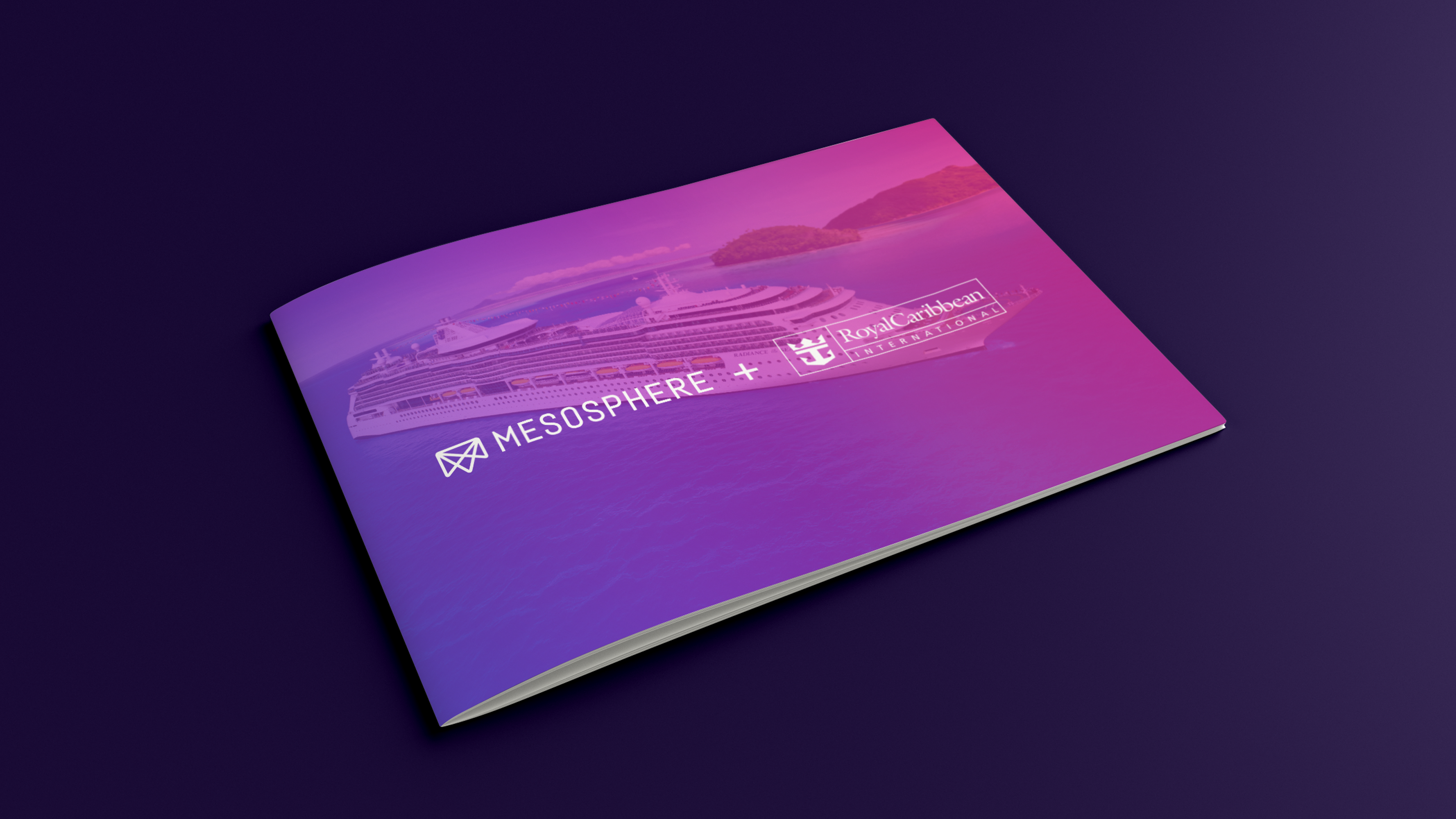 Like every modern business, Royal Caribbean Cruises, Ltd. needs to accommodate its customers' preferences for easy access to information and services via their smartphones. Known for driving innovation at sea and outpacing its competitors, this global cruise vacation company decided to transform the passenger experience via digital transformation.
The company's vision was to reduce typical travel friction and frustrations, and allow more time for adventure and exploration. The way to deliver on that was by making information and services available in real time on mobile. To get there, Royal Caribbean needed to modernize its technology infrastructure.
Moving from Legacy Technology to a Modern Cruise Experience
Few vacationers want to stand in line to book an activity or add a special food and beverage package – especially when they discover their choice is no longer available once they reach the front of the line. Yet that was their only option on Royal Caribbean cruises. While guests wasted precious vacation time and experienced frustration, the cruise line risked lost revenue from those not willing to wait. Complicating matters is the need to accommodate guests on both shore and ship.
To enable modern, mobile experiences for passengers, the cruise line needed to handle mobile traffic and extract data from its legacy reservation system—without a complete rip and replace. Royal Caribbean needed to accommodate many data scenarios, especially since a mobile application can be used both on shore and on ship.
The team at Royal Caribbean knew it needed a microservices-oriented architecture. However, that meant it would need to solve for the following unique challenges:
Limited bandwidth to sync data across ship and shore: Most of the ship's 300 Mb satellite connection is allocated to guest services, and the systems still need to support real-time services like weather and guest reservations.
Limited on-board IT support: Systems must be self-healing and have an automated cloud-like experience that allows admins to connect remotely to a system that behaves exactly as expected.
The functionality of the datacenter without the square footage: Building customer 360 profiles in real time requires serious compute power without sacrificing space for guest amenities in order to build an on-board datacenter.
Zero downtime for upgrades: No rest for the weary; cruise ships have limited time at port and need that time to sync customer profiles and systems of record on land. Having any downtime for an upgrade could delay voyages and be very costly.
However, its numerous legacy systems and the distributed nature of its fleet posed significant infrastructure and operational challenges for Royal Caribbean. In fact, some systems existed on shore while others only existed on ships
The engineering team turned to EY (formerly known as Ernest & Young) for help designing a modern technology platform that could create a unified footprint from ship to shore.
Overcoming Infrastructure and Operations Challenges With Mesosphere
EY conducted an assessment to determine what was needed to run microservices and ensure a standard ship/shore footprint. Since Royal Caribbean couldn't run a cloud on its ships due to space constraints and a limited IT skill set, it needed an easy-to-use solution that made it possible to deploy the same code on ship and on shore. This solution also needed to provide the same experience for all users.
After considering options from several large public cloud providers, the Royal Caribbean team selected Mesosphere to enable a microservices architecture and provide modern integration technology. Royal Caribbean entrusted the Mesosphere platform to:
Keep ship-shore systems in sync with real-time, accessible data across multiple origination points and periods of limited connectivity.
Orchestrate containers at scale while making it easy to configure and deploy services from a single user interface and command line interface
Standardize its ship-shore systems footprint, creating dead-simple edge clouds with the same operational experience, whether on ship or on shore
With Mesosphere as the backbone and service layer, Royal Caribbean can quickly, easily, and efficiently deploy any new application or service across its fleet of ships.
Improving the Guest Experience and Unlocking New Revenue Streams
Using Mesosphere, the cruise line was able to deploy a suite of applications on its ships to improve the on-board experience for passengers. The Royal Caribbean mobile app makes services and special offers discoverable and the transaction process easy. It also delivers timely, in-context offers while enabling passengers to check on-board activities and make restaurant and event reservations from their mobile device. Royal Caribbean expects to make the app available on all vessels by the end of 2019, paving the way for new revenue streams.
Download the full case study for all the details into how Royal Caribbean continues driving innovation and improved the customer experience using Mesosphere.