mesosphere
Building the DC/OS community with DataStax and CloudBees
For more than five years, DC/OS has enabled some of the largest, most sophisticated enterprises in the world to achieve unparalleled levels of efficiency, reliability, and scalability from their IT infrastructure. But now it is time to pass the torch to a new generation of technology: the D2iQ Kubernetes Platform (DKP). Why? Kubernetes has now achieved a level of capability that only DC/OS could formerly provide and is now evolving and improving far faster (as is true of its supporting ecosystem). That's why we have chosen to sunset DC/OS, with an end-of-life date of October 31, 2021. With DKP, our customers get the same benefits provided by DC/OS and more, as well as access to the most impressive pace of innovation the technology world has ever seen. This was not an easy decision to make, but we are dedicated to enabling our customers to accelerate their digital transformations, so they can increase the velocity and responsiveness of their organizations to an ever-more challenging future. And the best way to do that right now is with DKP.
It has been less than two months since Mesosphere
announced its open source DC/OS technology
, and the partner community around it continues to grow. Today, we're happy to add two new and well-known names to that list: DataStax and CloudBees.
DataStax
is the driving force behind the
Apache Cassandra
database community and
DataStax Enterprise (DSE)
, the database for cloud applications powered by Cassandra. The partnership we announced today is around bringing DSE to DC/OS to ensure that our joint enterprise customers do not have to make sacrifices as they modernize their infrastructure and applications. DSE provides management, security, support and other features on top of the already high-performance and highly scalable Cassandra database, while DC/OS lets DSE run alongside other big data systems (such as Apache Spark and Apache Kafka) and even containerized microservices on a single shared cluster.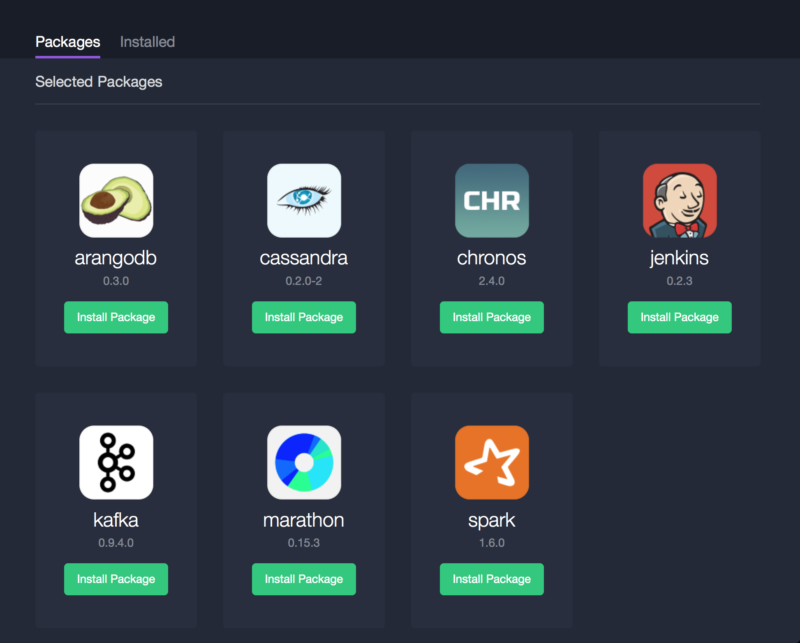 CloudBees
is at the forefront of the CI/CD world with its suite of products based on the popular open source
Jenkins
platform. As part of a new partnership between our two companies, CloudBees will support customers running open source Jenkins—which is already part of DC/OS Universe and our Velocity CI/CD reference architecture—on top of DC/OS. It's a marriage of the scale and operational efficiencies that DC/OS provides, and the enterprise-class Jenkins expertise that CloudBees can provide.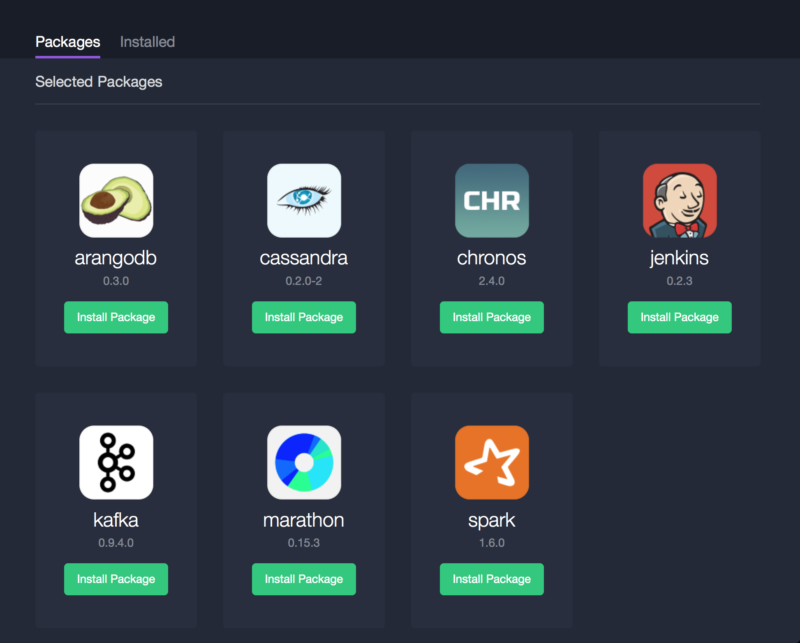 The expanding Universe
At the core of the partnerships with DataStax and CloudBees is DC/OS Universe, our marketplace for finding and installing services to run on the
DC/OS platform
. As a technology, Universe is remarkably powerful: It's a repository of services that have been optimized for the distributed and abstracted nature of DC/OS, and are just waiting to be installed. When you type dcos package install cassandra in the DC/OS command line, for example, or press "Install" in the Universe GUI, distributed systems that normally take hours or days to install are operational in minutes.
But Universe is even more powerful as the touchpoint for tapping into
the DC/OS ecosystem and community
. Mesosphere's goal is not to play favorites, but rather to give DC/OS users a broad of array of choices when it comes to what technologies they use and how they want to consume them. We're building a platform that serves the needs of the smallest startups up to the largest enterprises in the world, and the collection of services available in Universe will reflect that.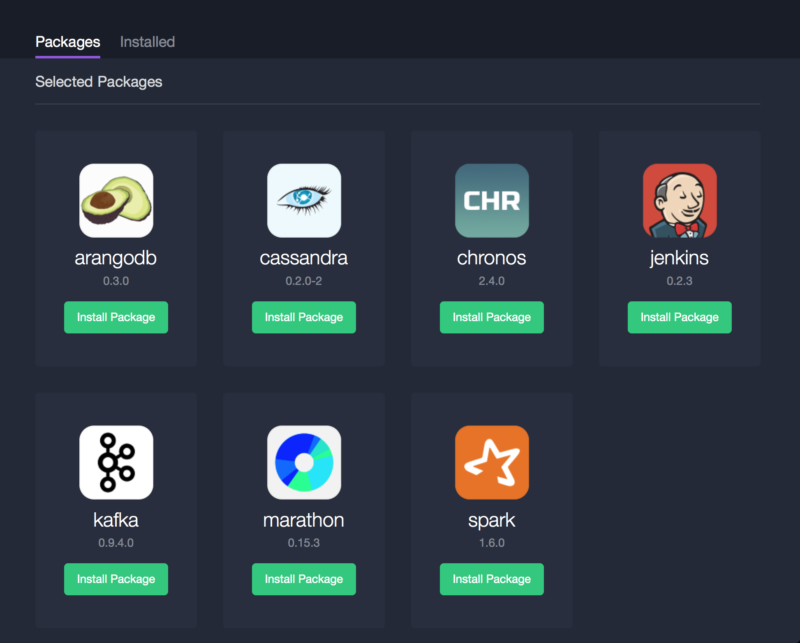 That's why we're so excited to work with DataStax to bring DataStax Enterprise to the DC/OS Universe, and to work with CloudBees to support our existing Jenkins service in Universe. While our standard Apache Cassandra and Jenkins services might suffice for many users, others will demand enterprise-grade features and support. We're building the best platform in the world for running modern applications, ranging from
microservices in Docker containers
to massive distributed databases, and it's very helpful to have industry leaders like DataStax and CloudBees on board.
You can learn more about these partnerships in the following places:
And stay tuned for updates on these projects, as well all the other exciting news coming out of Mesosphere and the DC/OS community in the months to come. If you're new to
DC/OS
, watch the video below to get a sense of just how easy and powerful it is.