mesosphere
Recapping an amazing year for Mesosphere
For more than five years, DC/OS has enabled some of the largest, most sophisticated enterprises in the world to achieve unparalleled levels of efficiency, reliability, and scalability from their IT infrastructure. But now it is time to pass the torch to a new generation of technology: the D2iQ Kubernetes Platform (DKP). Why? Kubernetes has now achieved a level of capability that only DC/OS could formerly provide and is now evolving and improving far faster (as is true of its supporting ecosystem). That's why we have chosen to sunset DC/OS, with an end-of-life date of October 31, 2021. With DKP, our customers get the same benefits provided by DC/OS and more, as well as access to the most impressive pace of innovation the technology world has ever seen. This was not an easy decision to make, but we are dedicated to enabling our customers to accelerate their digital transformations, so they can increase the velocity and responsiveness of their organizations to an ever-more challenging future. And the best way to do that right now is with DKP.
We at Mesosphere have been saying for some time that our technology is the best around for building and running modern enterprise applications, and in 2015 we got to prove it. We
shipped our Datacenter Operating System (DCOS)
, the first and only datacenter-scale operating system; secured major customers,
such as Verizon
; and worked as part of a growing community to make
Apache Mesos
the default choice for companies modernizing their infrastructure.
In case some of our 2015 news slipped past your radar, here are the highlights.
Mesosphere milestones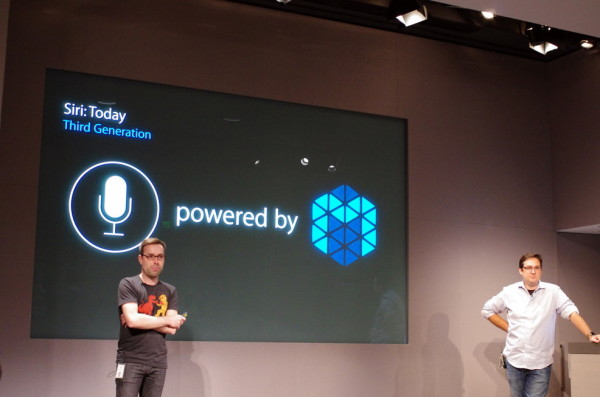 Technology milestones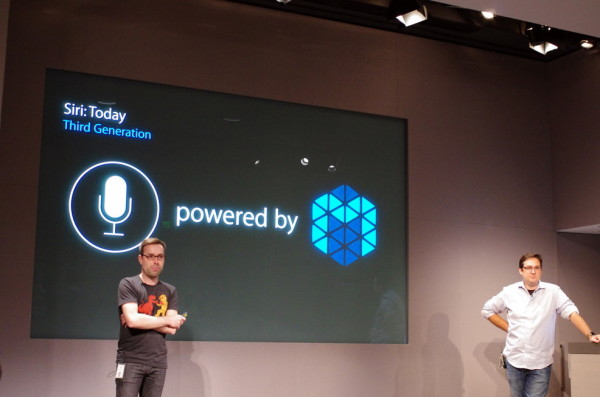 Mesos community milestones
Apple shares its Mesos success story: In April, the world's largest (and seemingly most popular) company, Apple, shared its story of rebuilding the architecture of its Siri personal assistant app around Mesos. Often secretive and reportedly averse to open source software, Apple's public support of Mesos and other open source technologies provided major validation to the community.
MesosCon 2015 highlights a mature Mesos user base: Apple actually made a surprise appearance at MesosCon in August, as well, but so did a number of other new and notable users—all of which are running Mesos, Marathon and/or other related pieces in production, and many of which have built their own unique tooling. MesosCon presenters included: Netflix, Twitter, Bloomberg, Two Sigma, Orbitz, PayPal, Verizon. HubSpot and more.
Yelp open sources its PaaS system for containers: Yelp is a serious user of Mesos and Marathon, and in November it open sourced its PaaSTa platform-as-a-service system for deploying and hosting containerized applications. It's designed to run in hybrid cloud environments (Yelp currently deploys both locally and to Amazon Web Services) and presently hosts dozens of production applications and hundreds of applications in total.
Huawei brings Cloud Foundry to Mesos: 2015 also brought a popular enterprise PaaS system, Cloud Foundry, onto Mesos, thanks to some joint engineering between Huawei and Mesosphere. While the project is still in its early stages, it's another reminder that Mesosphere the Apache Mesos community are committed to giving users choice over how they want to deploy applications.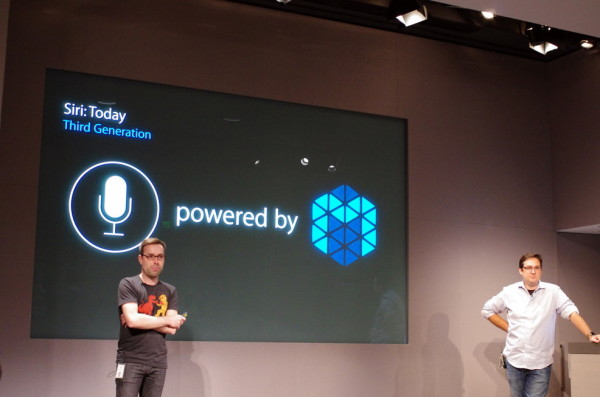 There were a lot of other noteworthy happenings in 2015, and you can read about them all on on
our blog
.
However, 2015 was just the beginning for Mesosphere—our "Hello, World!" if you will. We promise an even more exciting 2016 as we continue our work toward making it as simple to build next-generation, datacenter-scale applications as it is to build single-device mobile apps. The datacenter does need an operating system, and we're building the heck out of it. Just watch.