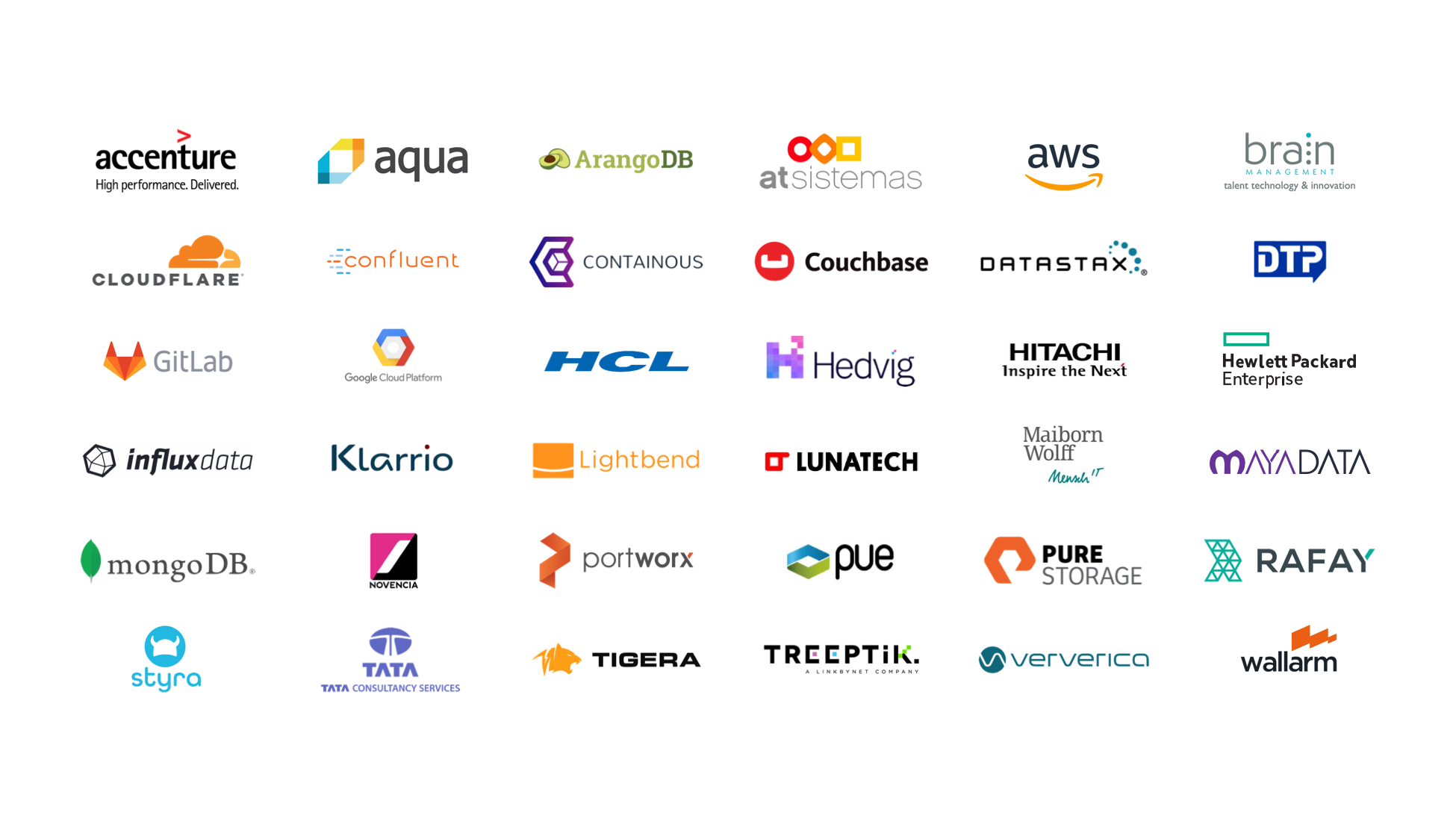 Today marks an important day for D2iQ as we usher in the next phase of maturity for our company with exciting updates to our product portfolio and an evolution of our corporate identity.
As early explorers in the cloud-native ecosystem, we've observed one constant in the last seven years: change. From small rooms of pioneers at DockerCon, to hundreds of experienced cloud operators at MesosCon and now tens of thousands of technologists from around the world at KubeCon, the industry continues to gain momentum at a rapid clip. As a result of this growth, there are 600+ projects and products across the cloud-native landscape with complexity and heterogeneity accelerating by the day. We are proud to be part of this community and hope to bring some order to the chaos for our customers, partners and users at large by serving as partner to enterprises in their cloud-native journey.
Cloud-native represents a seismic shift in the computing landscape and we are building D2iQ to help facilitate this change for enterprises worldwide. While we've historically positioned ourselves as a platform and infrastructure provider, we aspire to extend that definition with our latest announcements. Our goal is to elevate our value proposition above any single individual technology or industry shift and become a conduit for cloud-native adoption as a whole.
To do this, we need to bring partners along for the ride. Operating in a vibrant ecosystem of open source and vendor-built tech means that customers innovating in their own businesses can utilize best-of-breed building blocks as they progress on their cloud-native journey. At D2iQ, we see one of our core missions as delivering freedom of choice amongst these building blocks and key components with an enterprise-grade posture. This has not changed since our company was founded at the outset of the cloud renaissance and we are fortunate to have long standing partners working with us pretty much since day one.
With new friends and old, we are ecstatic to be launching into our next chapter with support from over 20+ technology partners throughout ecosystem. We've been hard at work briefing folks on the next leg of our development and preparing product integrations for launch. That said, we can't wait to bring these joint solutions to our customers and expand what's possible in the cloud-native landscape.
We are only scratching the surface of what we believe we can accomplish with our collective universe of current and future partners. We hope you'll join us.
A few words from our partners:
"In partnering with D2iQ, our joint solution now works across dev and ops holistically to solve users challenges by reducing cycle time with GitLab's complete DevOps platform along with the benefit of Konvoy that pulls together the best of CNCF ecosystem." - Brandon Jung, VP of Alliances, Gitlab
"We're thrilled to work with D2iQ and their exciting new suite of products to deliver a seamless and comprehensive cloud-native security platform for our current and future joint customers running D2iQ Konvoy. - Upesh Patel, VP of Business Development, Aqua Security
"D2iQ has been a leader in delivering cloud-native solutions for customers. By partnering with D2iQ, we can arm enterprises with industry-leading tools to run mission-critical stateful applications on Kubernetes." - Evan Powell, CEO, MayaData
"Kubernetes continues to see immense popularity as organizations in every industry evolve their hybrid cloud strategies. D2iQ has a deep history of container expertise and as a Konvoy, we look forward to continue giving customers the freedom to run MongoDB anywhere." - Alan Chhabra, SVP of Worldwide Partners, MongoDB
"Our open-source Project Calico is the industry standard for Kubernetes networking and network security, and working with D2iQ means that more enterprises will be able to experience the benefits of securing Konvoy with both our open source Calico as well as Tigera Secure, our enterprise cybersecurity software." - Amit Gupta, VP of Product, Tigera
"We're excited to build on our partnership with D2iQ as the company expands its cloud-native portfolio for Kubernetes. We look forward to delivering joint solutions that enable developers and customers to leverage best-of-breed data platform technologies on containerized infrastructure." - Kathryn Erickson, Strategic Technology Partnerships, DataStax
"Lightbend and D2iQ have been partnering for over two years to bring the Lightbend Platform to customers running D2iQ-orchestrated infrastructure. With the launch of Konvoy, we are excited to continue our shared mission of providing cloud-native platforms for real-time data-driven applications and cloud-native microservices." - Brad Murdoch, VP Corporate & Business Development, Lightbend
"As businesses rely more on cloud-native applications and microservices, they are looking to make application security more robust and adaptive to these fast changing environments. As a launch partner for D2iQ's Konvoy, Wallarm looks forward to augmenting Konvoy's security posture and addressing new challenges in modern application and API security." - Ivan Novikov, CEO, Wallarm
To learn more about D2iQ and our new service offerings, check out our announcement post.