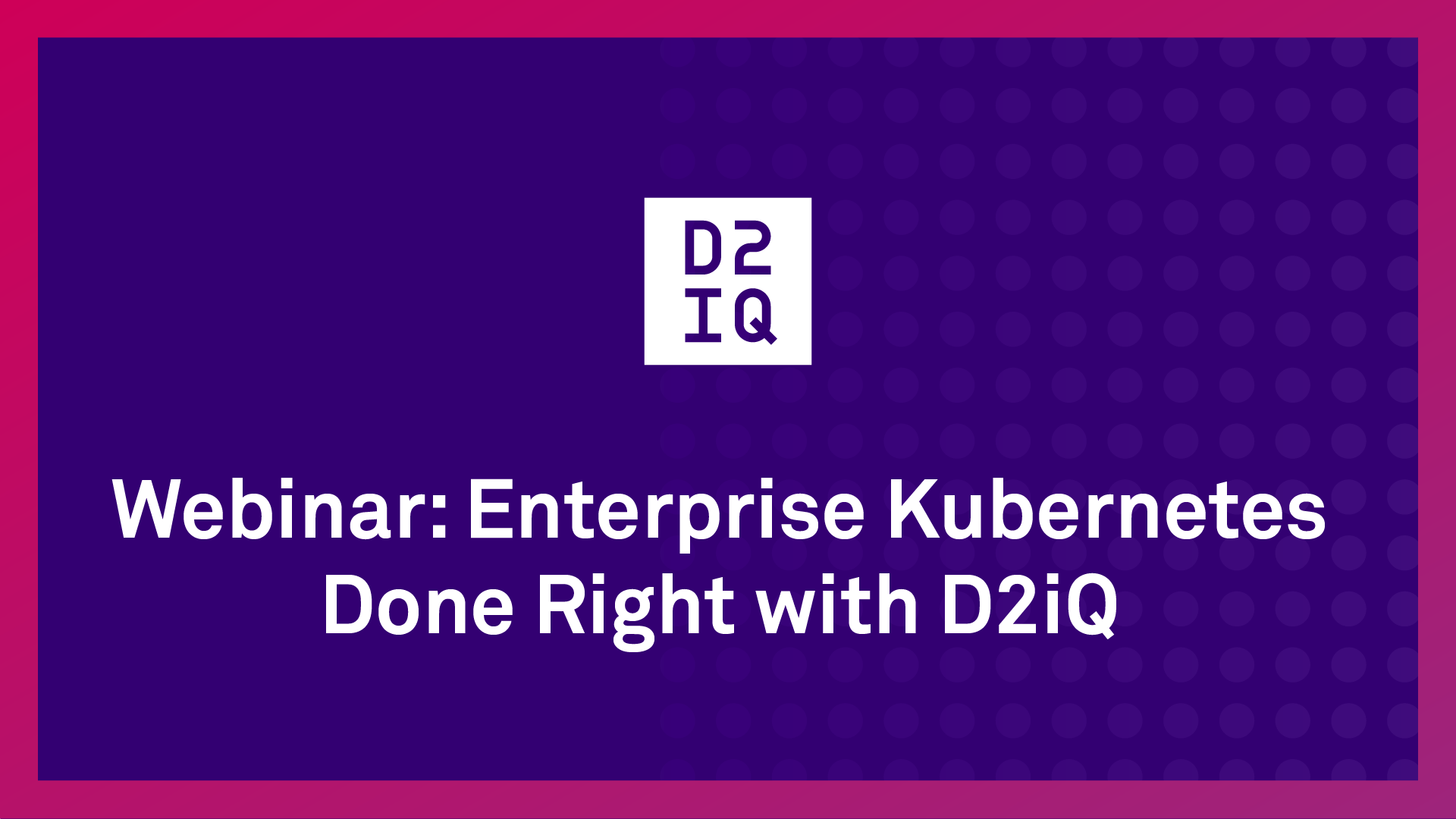 Many Kubernetes deployments fail for a variety of reasons. Want to avoid becoming a Kubernetes failure statistic? Then you won't want to miss our upcoming webinar hosted by The Linux Foundation in which D2iQ's Shafique Hassan offers expert insights on
how to do Kubernetes the right way
.
Like Linux, Kubernetes consists of a core and an assortment of building block components that must be assembled and integrated to create an enterprise production-level platform. But because Kubernetes is a relatively new technology, there is a limited pool of engineers capable of configuring and managing a deployment.
A large percentage of Kubernetes deployments fail because organizations underestimate the complexity of Kubernetes and overestimate their ability to implement and manage a Kubernetes environment.
You can save your organization from wasting time, resources, and money on a failed Kubernetes infrastructure deployment by avoiding the paths that have led other organizations to failure.
In this webinar you will learn:
The components and steps required to make Kubernetes an enterprise-level production-ready platform.
The steps required to supplement AWS EKS to create an enterprise-level production-ready platform.
How to create an enterprise Kubernetes platform that will accommodate continual innovation.
The importance of an open Kubernetes solution.
How to position your organization to be on the winning side of the smart cloud-native revolution.
Meet Us Here
September 19, 2022 at 9:00 AM PST | 12:00 PM EST | 5:00 PM BST
Presenter: Shafique Hassan, Sr. Director, Cloud and Architecture, D2iQ
As always, don't forget to pass this on. Tell a friend, tell your colleagues, and mark your calendars and meet us at a screen near you!
If you missed our previous webinar on "5 Signs That Your Kubernetes Deployment Is at Risk," you can view it in its entirety on demand
here
.