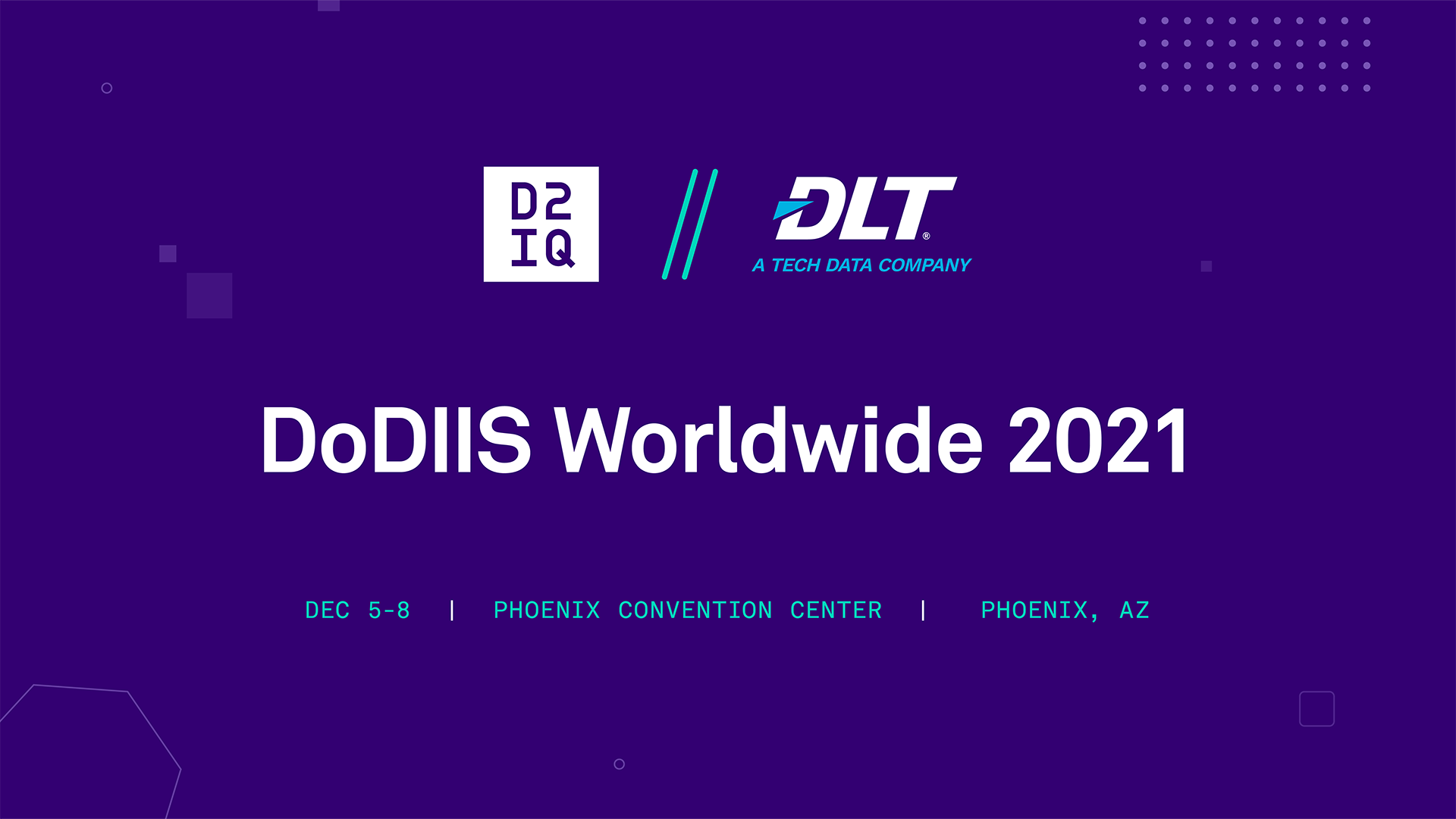 5 min read
Meet us here to learn more!

DoDIIS Worldwide 2021
December 5-9, 2021
Phoenix Convention Center
CDCA Defense Summit
December 7-9, 2021
Charlotte Convention Center
Worldwide container management revenue will grow strongly from a small base of $465.8 million in 2020, to reach $944 million in 2024, according to a new forecast from Gartner, Inc. Among the various subsegments, public cloud container orchestration and serverless container offerings will experience the most significant growth.
The benefit of Kubernetes is that it makes it possible to manage and deploy modern applications with increased speed and efficiency. Kubernetes enables governments to continue their pursuit of coping with new realities and building a better future for their people. Governments must continue to be innovative and evolve, building new digital ecosystems by enabling DevSecOps in the pursuit of digital transformation.
The era of digital transformation is now.
Bigger, faster, better . . . the heat is on with competitive and market pressures, influenced by the need to continuously innovate and adopt new technologies, like Kubernetes. This puts Kubernetes adoption right smack in the center of this pressure pot, but unfortunately, new Kubernetes ecosystems come with a number of challenges. Let's explore recommendations on overcoming the top 3 challenges that the public sector is facing in the race to innovation and modernization.
Security. Security. Security.
As public sector DevOps teams race against the clock to modernize their applications and microservices using containers, new vulnerabilities increase in conjunction. The digital journey to hybrid and multi-cloud environments and the number of application clusters multiply with the growth of edge computing. Front page headlines reveal more and more Kubernetes security breaches every day, directly correlated to the increase in the number of projects moving into production.
Kubernetes and cloud-native data management are critical to modernizing government technologies in order to increase agility and accelerate application development.
Since modernizing government technologies is top of mind, so is the determination to stay ahead of the curve and minimize risk from the top sources of compromise like supply chain risks, malicious threat actors, and insider threats. Boosting security and compliance to reduce these sources of compromise can be achieved by applying Zero Trust principles of "just-in-time and least privilege", and using network separation, firewalls, strong authentication, and log auditing.
Complexities of Managing Day 2 Operations
The road to success is not paved in gold, but the journey can lead to a beautiful transformation. The road to Day 2 production operations and Kubernetes success is not an easy one, but the journey will lead to increased speed, agility, and scalability.
Challenges in Day 2 are common and complex as operations teams increase the number of nodes and scale applications to keep pace with broader business goals. Applications must meet security, agility, and compliance requirements, so things like monitoring, maintenance, and troubleshooting, must be considered. Being able to successfully move into Day 2 operations also means improving your applications and the way they operate in production. All of which requires a game plan.
So what's the game plan?
The game plan for smooth sailing requires thinking about how everything fits together from the supporting services, to implementation, to the professional services and training. That way, by the time Day 2 rolls around, your infrastructure is ready to handle anything, from bugs to security breaches, and more. At the end of the day, you are going to need the right partner to help you navigate your way through this set of challenges.
Networking
With the promise of more efficient and faster applications, using microservices architecture to respond to critical business needs as organizations scale becomes important. However, networking is a concern when implementing Kubernetes. Traditional ways of operating networks aren't going to work anymore, which is one of the challenges when moving legacy applications using the lift and shift strategy. Networking is one of the top challenges faced by Kubernetes users, as indicated in the 2020 CNCF Survey.
So now you are probably wondering, well, how are these networking challenges being solved?
There are several methods that can be used to solve networking challenges, from assigning a unique IP address to each pod, so that every pod in that cluster can talk to it using this IP address. Another method is to make sure that communication between pods on the same nodes is in sync. Finally, the application deployed inside a pod should be accessible from the external world.
Bringing it home.
In closing, building new Kubernetes ecosystems comes with many challenges, but the benefits of increased speed, agility, and efficiency far outweigh any of these challenges. In order to stay ahead of the game, it's vital organizations continue to adapt and evolve, which includes attending important industry events to spark ideas, innovation, and find new solutions to these technology challenges, which will in turn allow organizations to remain competitive in today's world.
It's no wonder that experts and innovators from across the public sector are coming together for industry events to hear from distinguished speakers, collaborate with trusted partners, and experience ground-breaking technical solutions to support the warfighter. Check out two public sector conferences where you can find D2iQ in December and come and meet us there!
Meet us there
DoDIIS Worldwide 2021
December 5-9, 2021
Phoenix Convention Center
CDCA Defense Summit
December 7-9, 2021
Charlotte Convention Center
As always, don't forget to pass this on. Tell a friend, tell your colleagues, and mark your calendars and meet us at an event close to you.


If you like what you saw here, be sure to share this post with your co-workers and friends because we want to hear from you! Follow us on Twitter @D2iQ, find us on LinkedIn, or subscribe to the D2iQ YouTube Channel.