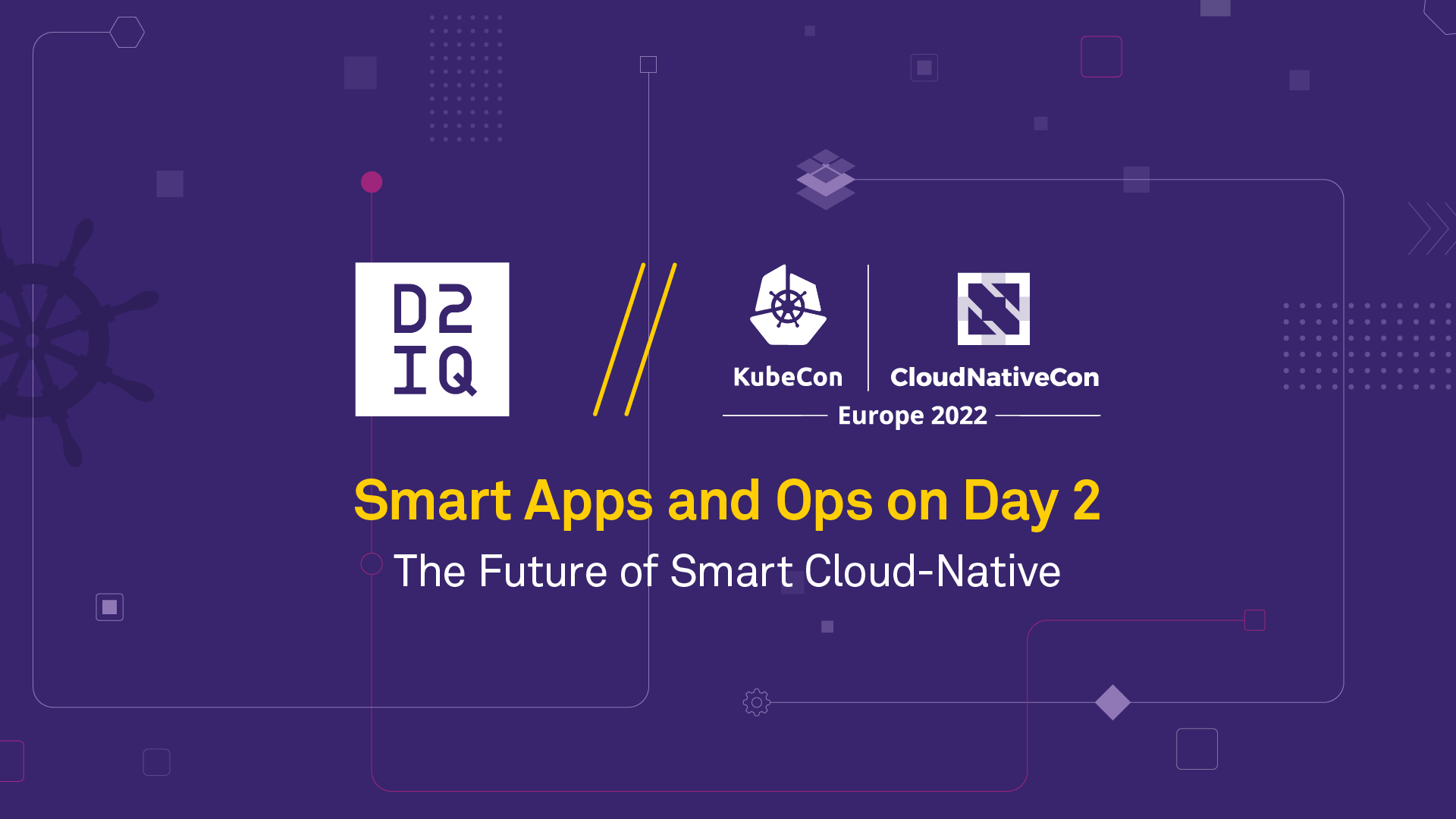 9 min read
EXECUTIVE BRIEFINGS
LIVE DEMOS
SHOW PASSES
Join D2iQ in the Cloud-Native Revolution
What's next in the cloud-native revolution?
The smart cloud-native revolution is here and we invite you to join!
Smart cloud-native apps require a smart cloud-native platform, and Kubernetes is the ideal platform for building and running AI applications. Running smart cloud-native apps on Kubernetes also requires the ability to manage clusters at scale.
While GitOps is gaining more and more traction, public working examples and best practices are still rare. Max will demonstrate a working example of applying GitOps principles in accordance with the Cloud Native Computing Foundation (CNCF) Flux incubating project for multi-cluster management. The Flux project provides a complete continuous delivery (CD) platform on top of Kubernetes, supporting standard practices and tooling in the cloud-native open-source ecosystem.
This talk is targeted at infrastructure engineers and product engineers alike that need to implement a smooth and secure multi-cluster Kubernetes experience using GitOps.
Meet Us Here
17 May 2022 at 14:55–15:25 CEST
In-person / Live Stream
Get Your Free Pass to KubeCon
Stop by our in-person or virtual booth to learn more about how D2iQ can eliminate roadblocks to success, such as lack of skills, via our Kubernetes and cloud-native expertise, alleviate operational complexity with a simpler and easy-to-use platform, and address security concerns with military-grade security. You also don't miss your chance to win awesome prizes.
We are giving our FREE virtual passes and 20% off KubeCon + CloudNativeCon passes!!
FREE virtual passes: KCEU22D2I@VIRTUAL
20% Discount on in-person passes: KCEU22D2I@ONSITE20
Meet Us Here
KubeCon Europe
May 18-20, 2022
Booth G18
Meet Us Here
KubeCon + CloudNativeCon Europe
May 18-20, 2022
Booth G18
We can't wait to see you at KubeCon + CloudNativeCon Europe!
#KubeCon
#CloudNativeCon
#teamcloudnative