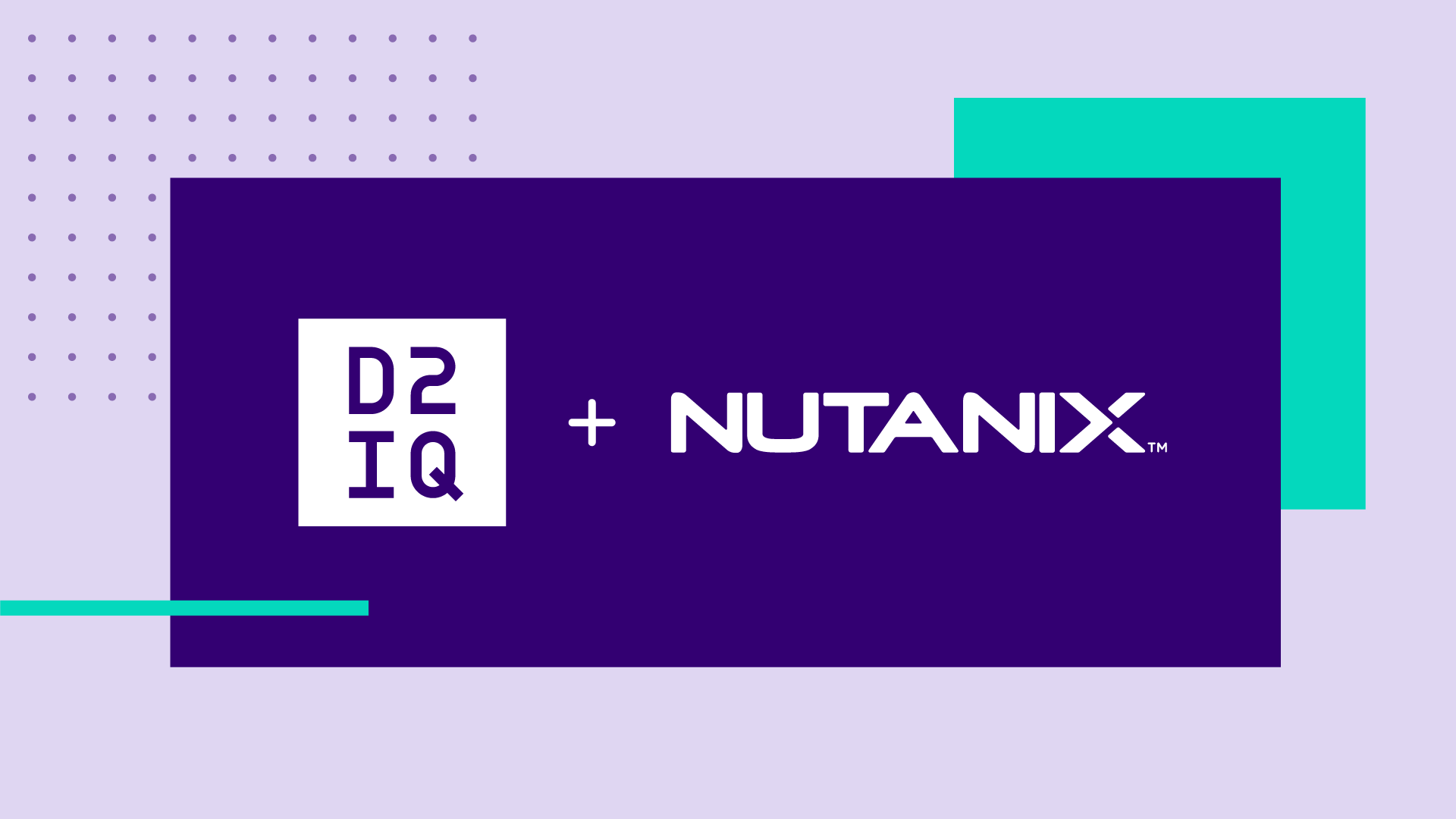 2 min read
Interested in becoming a partner?
Visit our
Partner Page
for more information.
We are excited to announce that
D2iQ and Nutanix
have partnered to provide a best-of-breed hybrid cloud solution for customers building cloud-native applications for Day 2 operations. The solution has been validated Nutanix Ready and the companies' have a collaborative support relationship.
The Nutanix Ready Program identifies recommended applications and solutions that are designed to meet a variety of business needs in the areas of Application Development, Application and Operating Systems, Backup and Disaster Recovery, Desktop and Application Virtualization, Hybrid Cloud, Management and Operations, and Networking and Security.
D2iQ's acceptance into the Nutanix Ready Program means that the D2iQ Kubernetes Platform (DKP) has been tested and formally verified by Nutanix to work on or with AHV, the Nutanix built-in hypervisor, providing an additional level of assurance of interoperability and integration. Customers can quickly deploy DKP on the Nutanix platform, making it easy to install and get to production faster.