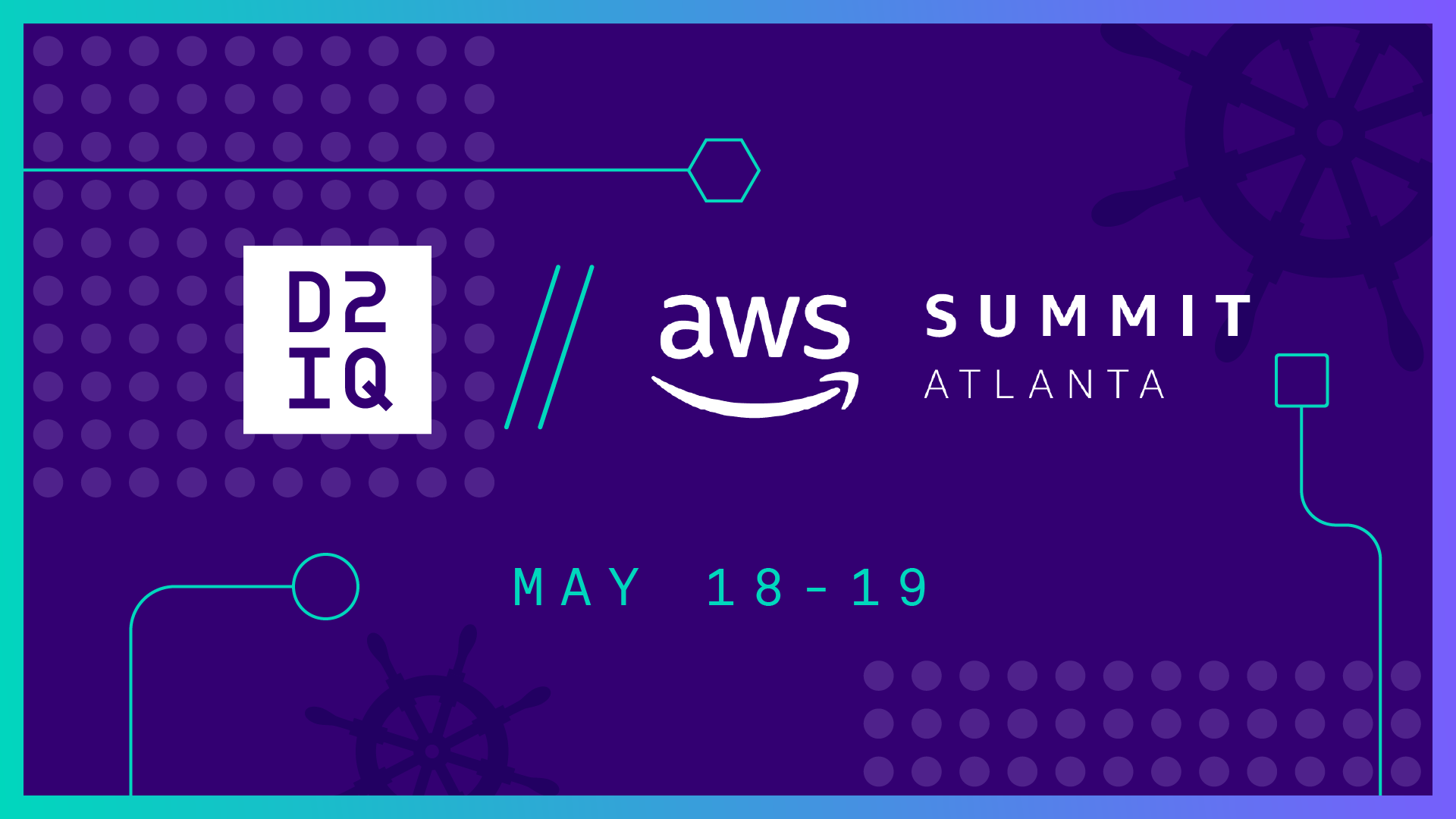 5 min read
Meet Us Here
AWS Summit Atlanta
May 18-20, 2022
Booth #706


(Registration is FREE!)
We are excited to be participating in this year's
AWS Summit in Atlanta
as a sponsor. Why is this gathering such an important event? Because so many organizations worldwide are moving to cloud-native infrastructures, this AWS Summit is an indicator not only of the trends in the cloud service-provider market but of the overall direction of enterprise IT at large.

Amazon Web Services
(AWS) is the 500-pound gorilla in the $178 billion cloud service provider market, owning a commanding 33% market share in a segment that includes Microsoft (21%), Google (10%), and IBM (4%).
With AWS being such a central player, AWS Summits are a place to gain a wide and deep perspective of the key technology trends affecting every organization. Among the big trends AWS is highlighting at the Atlanta Summit are artificial intelligence (AI), machine learning (ML), analytics, business intelligence, modern applications based on containers, and the Internet of Things (IoT).

These are the same technologies that we at D2iQ believe are the key ingredients for the next generation of infrastructures and applications, which we call smart cloud-native platforms and apps.

These cloud-native technologies are part of a major disruption that will touch every organization and determine every organization's ability to compete in their market sector.


For customers who deploy on AWS, D2iQ can not only enhance your cloud-native enterprise Kubernetes capabilities, but enable you to reduce the complexity of AI operations and get on the winning side of the smart cloud-native revolution.


If you are attending the AWS Summit, stop by the D2iQ booth to learn how you can extend your AWS deployment to boost your productivity, agility, speed to market, and how you can equip your organization to master the smart cloud-native future. Don't miss the opportunity to speak with some of the best minds in the cloud-native enterprise Kubernetes space.
Meet Us Here
AWS Summit Atlanta
May 18-20, 2022
Booth #706
(Registration is FREE!)
We can't wait to see you at AWS Summit Atlanta!
As always, don't forget to pass this on. Tell a friend, tell your colleagues, and mark your calendars and meet us at
AWS Summit Atlanta
!
If you like what you saw here, be sure to share this post with your co-workers and friends because we want to hear from you! Follow us on Twitter @
D2iQ
, find us on
LinkedIn
, or subscribe to the
D2iQ YouTube Channel
.
When posting on social media be sure to tag the AWS channel: @AWScloud and use the hashtag #AWSSummit and #AWS.