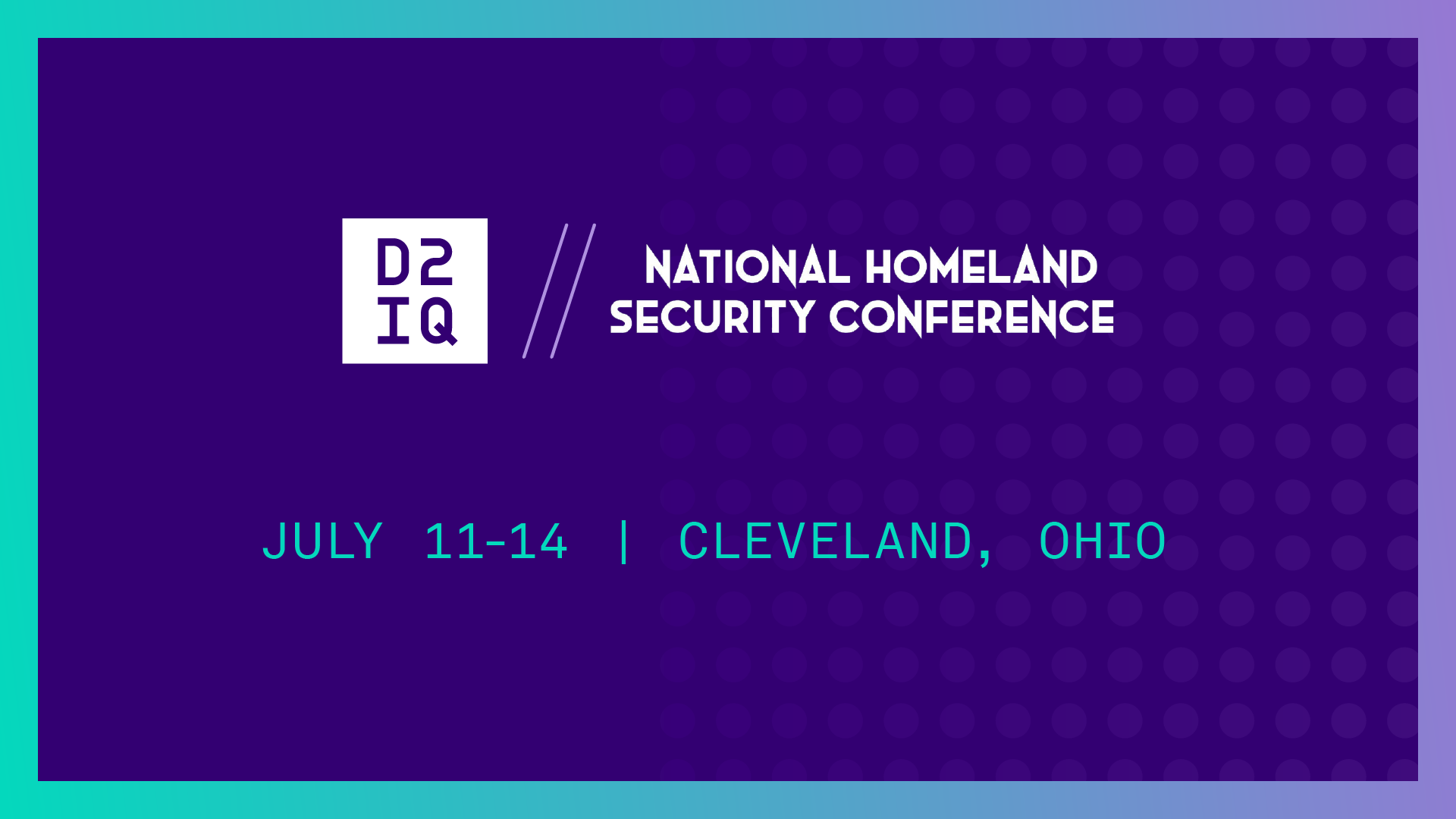 5 min read
Meet Us Here
National Homeland Security Conference
Cleveland, OH
July 11-14, 2022
(Registration is FREE!)
We are excited to be participating in this year's National Homeland Security Conference as a sponsor. This conference is taking place at a time when Kubernetes adoption is exploding among government, military, and intelligence agencies of all stripes.
The military's use of Kubernetes and associated open-source technologies has become
so pervasive
that the Department of Defense was obliged to issue a
service-wide advisory
to remind all branches of the guidelines for evaluating and acquiring open-source Kubernetes software.
Science Applications International Corporation (SAIC), a major system integrator and solution provider to government agencies, is the latest to understand the value of the D2iQ Kubernetes Platform (DKP).
To learn why SAIC believes D2iQ is a strategic partner for their broader company vision,
join this week's webinar
in which SAIC will share its formula and roadmap for digital transformation, including best practices for achieving military-grade Kubernetes security.
D2iQ has a wide range of government and military customers that includes the U.S. Air Force, The Naval Undersea Warfighting Development Center (UWDC), the Office of Naval Intelligence, the National Reconnaissance Office (NRO), the Missile Defense Agency (MDA), and Argonne National Laboratory.
DKP has become the Kubernetes platform of choice for all these government organizations because of its ease of deployment and management, in addition to providing military-grade security that meets all
NSA/CISA Kubernetes security hardening guidelines
.
Keep Pace with the Smart Cloud-Native Future
The big trends that have been highlighted at conferences worldwide include AI, machine learning, analytics, networking and global infrastructure, storage, Internet of Things (IoT), and modern applications based on containers.
These are the same technologies that are increasingly being adopted by government and military agencies, and are the technologies that we at D2iQ believe are the key ingredients for the next generation of infrastructures and applications, which we call smart cloud-native platforms and apps.


As Forrester Research Principal Analyst Lee Sustar explains in this webinar entitled "
Three Trends Driving Cloud-Native Adoption
," Kubernetes and AI are mutually supporting trends that are going to combine in the next-generation of IT infrastructures. Because cloud-native technology is in a state of rapid and continual change, Lee explains, organizations should adopt a cloud-native Kubernetes infrastructure that allows for continual change.
As this
JADC2 solution brief
explains, D2iQ is unique in its ability to support these advanced capabilities for highly secure, mission-critical military initiatives.
If you are attending the National Homeland Security Conference, be sure to stop by the D2iQ booth to learn more about why so many government and military agencies are choosing the D2iQ Kubernetes platform and how D2iQ can help you make your project a success. Don't miss this opportunity to speak with some of the best minds in the public sector Kubernetes space.


Meet Us Here
National Homeland Security Conference
July 11-14, 2022
Cleveland, OH


(Registration is FREE!)


We can't wait to see you at the National Homeland Security Conference!


If you like what you saw here, be sure to share this post with your co-workers and friends because we want to hear from you! Follow us on Twitter @
D2iQ
, find us on
LinkedIn
, or subscribe to the
D2iQ YouTube Channel
.
When posting on social media be sure to tag the NHSA channel:
@NationalUASI
and use the hashtag #NHSC2022.