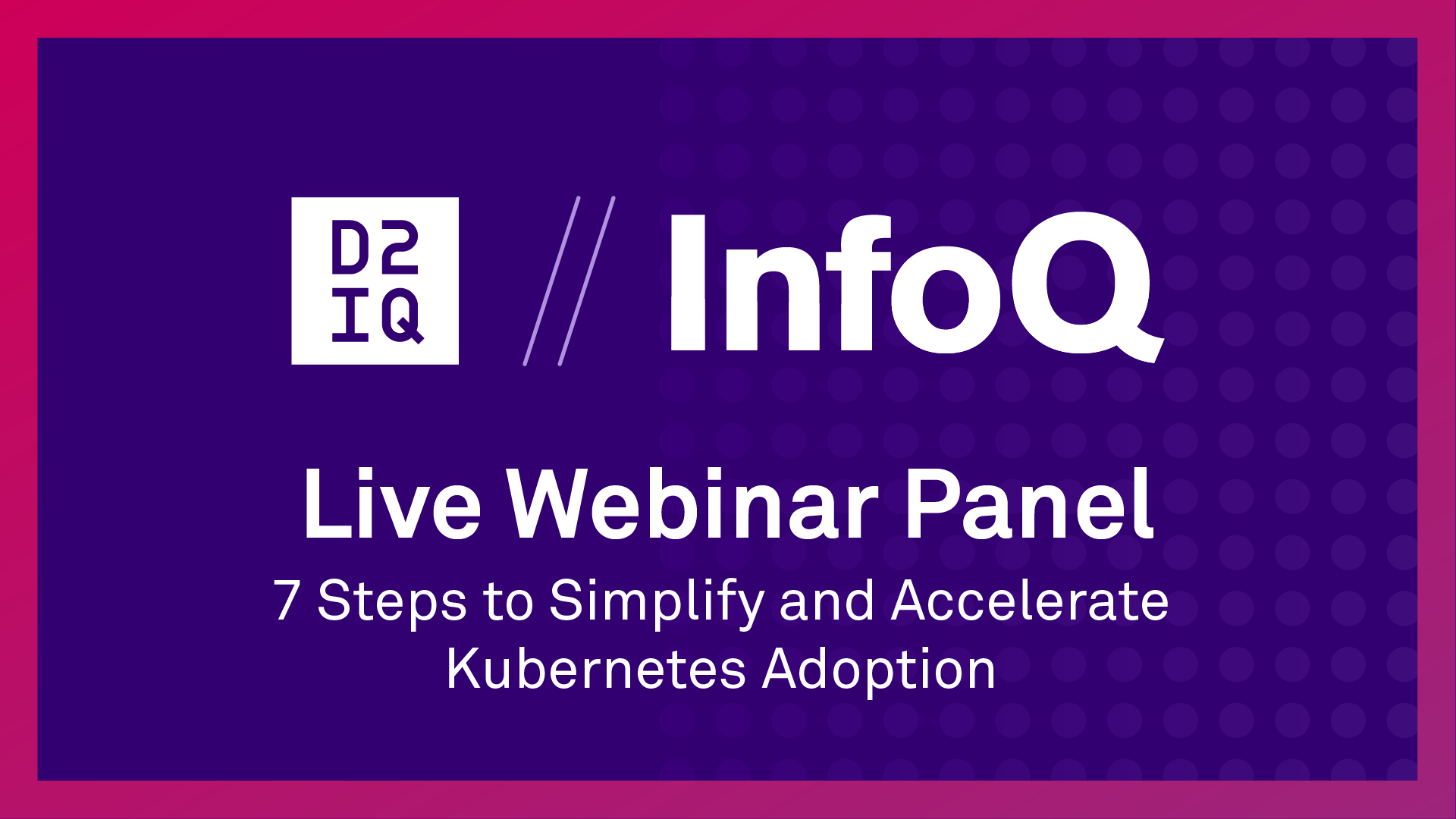 2 min read
InfoQ Live
7 Steps to Simplify and Accelerate Kubernetes Adoption
August 23, 2022 9:00AM EDT
Statistics show high failure rates for Kubernetes adoption. These failures typically stem from organizations underestimating the complexity of Kubernetes and overestimating their ability to implement and manage a Kubernetes environment.
The best way to achieve the agility you seek is to enable your DevOps team to focus on business results rather than configuring a complex Kubernetes infrastructure that is beyond their scope.
You can save your organization from wasting time, resources, and money on a failed Kubernetes deployment by avoiding the paths that have led other organizations to failure.
Our upcoming panel discussion will address the complexity inherent in Kubernetes adoption and how to avoid failure, underperforming deployments, and excessive cost.
You will learn the keys to Kubernetes adoption success, including:
How to simplify and accelerate the process by deploying in minutes rather than months.
How to align your deployment with your business goals and ensure top-down buy-in.
How to overcome all Day 2 operational challenges, including security, stability, resilience, upgradability, and governance.
How to future-proof your platform to keep pace with innovation.
The panel will provide concrete advice about how to create a comprehensive strategy for all phases of deployment–from Day 0 to Day 2 and beyond. The experts also will share their thoughts on what to look for in a potential partner and how to overcome game-stopping barriers such as a Kubernetes skills gap.
Join us to learn how to get from Day 0 to Day 2 faster, meet all Day 2 challenges, and get on the winning side of the smart cloud-native revolution.