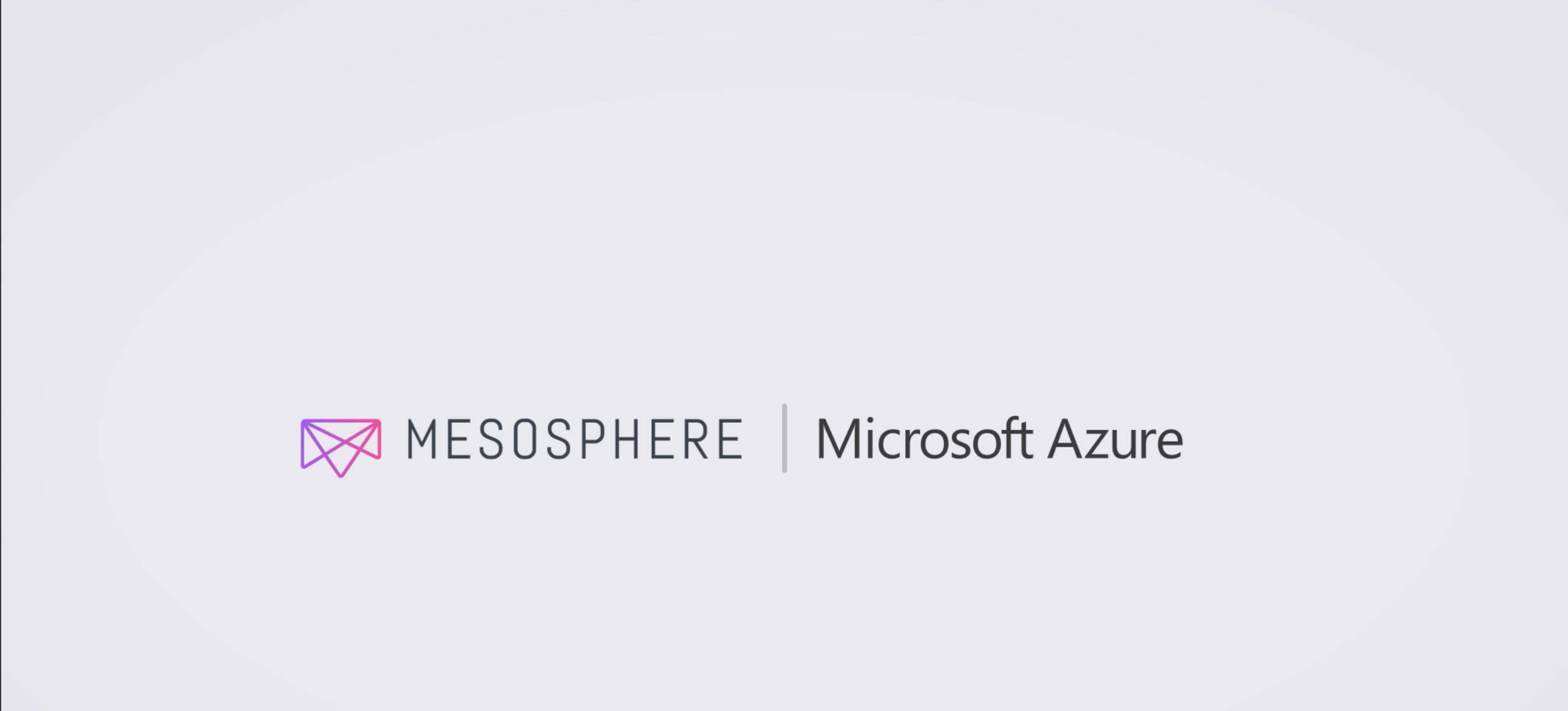 IT organizations must innovate in order to stay relevant and continue to bring value to businesses. They must master three key capabilities to do this: the ability to migrate legacy applications to containers and microservices, the ability to analyze vast amounts of data in real time, and the ability to manage infrastructure on-premise and in the public cloud.
Today we are excited to build on our existing strategic partnership with Microsoft and announce the
launch of Enterprise DC/OS on the Microsoft Azure™ Marketplace
. With Azure and DC/OS, organizations can eliminate the lag time of procuring new hardware and related equipment while simultaneously accelerating hybrid cloud initiatives and reducing the waste incurred as capital and operational costs.
What is Mesosphere DC/OS Enterprise?
Mesosphere DC/OS, built on Apache Mesos, provides a unified platform for a wide range of workloads from Docker container orchestration to big data (i.e.
SMACK stack
) and machine learning. DC/OS core technology, Mesos, has been production-proven at scale for over six years, and powers many of the leading enterprise such as Netflix, Uber, Twitter and Verizon. DC/OS simplifies deployment, enables application portability, and automates the operations of data services such as Kubernetes, Apache Spark, Apache Cassandra, Elasticsearch, HDFS, Apache Kafka, Tensorflow. With a one-click deployment from the Mesosphere DC/OS catalog, customers can simplify the time to build and operate advanced CI/CD for microservices and containers or build a real time data pipelines in hours instead of weeks.
DC/OS on Azure: A True Hybrid Cloud Platform
With DC/OS on Azure, in addition to the on-demand provisioning and scaling for DC/OS clusters that Azure provides, customers now have the ability to create a true hybrid cloud model to meet the demands of business while improving economic efficiency in the datacenter. DC/OS provides a consistent operating experience across any clouds. Azure customers can easily migrate applications and data services from or to any on-premise or cloud infrastructure provider. Customers can also use different cloud providers for different purposes such as dev/test and production, while enjoying a unified operation and deployment experience for their applications and data services with DC/OS.
Continued Partnership
Mesosphere and Microsoft have a history of collaboration. Earlier this year, we delivered a joint white paper that illustrated how to deploy microservices and containers and a webinar on creating personalized container solutions with DC/OS on Azure. By adding DC/OS to the Azure Marketplace, enterprises now have the ability to experience the power of DC/OS from a storefront they are familiar with.
Availability
Mesosphere DC/OS and related services are available now on the Microsoft Azure Marketplace. Interested customers can contact either company for more details, or begin the journey to
Mesosphere DC/OS
today.