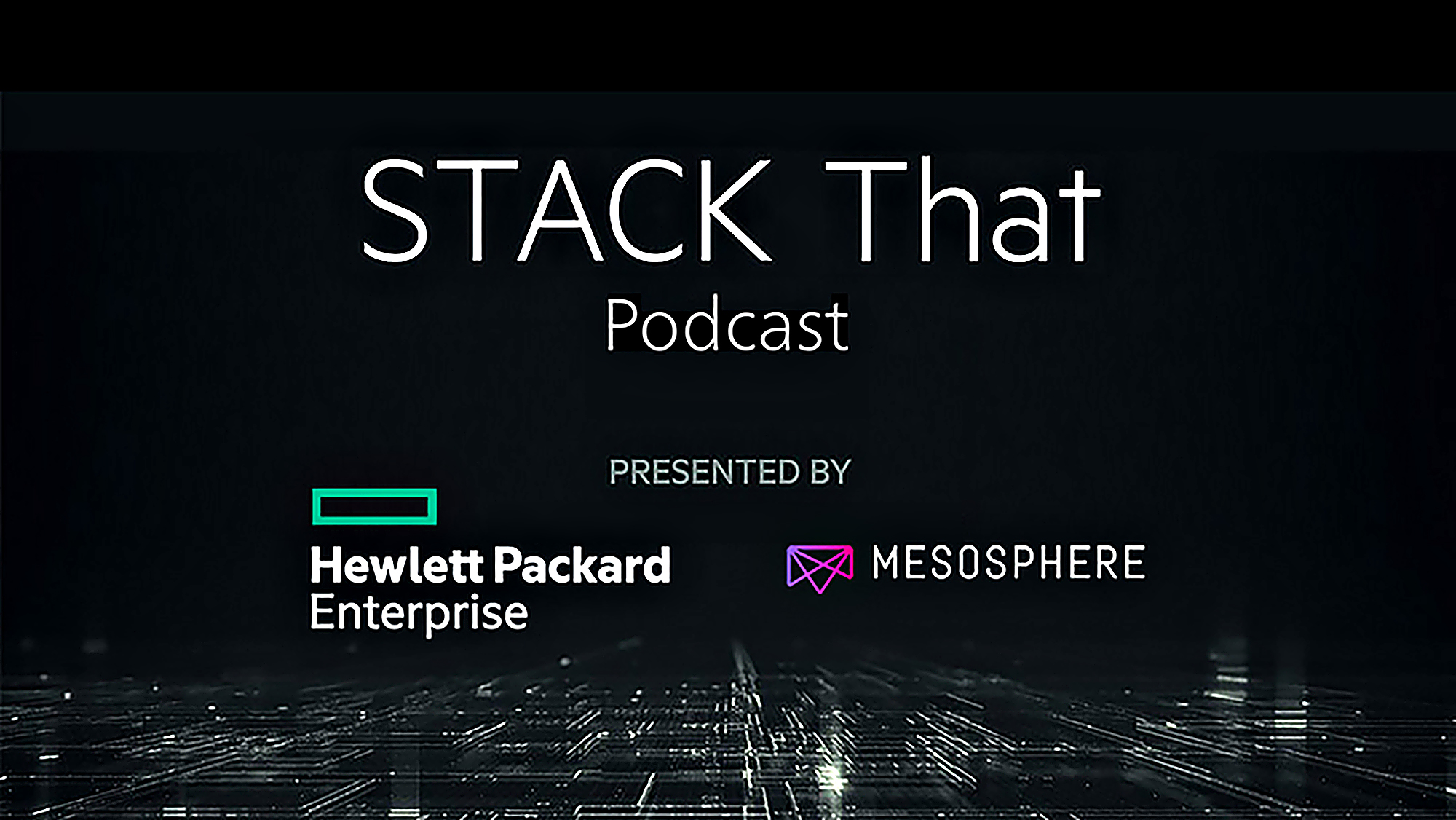 When people talk about artificial intelligence (AI) and machine learning (ML), they tend to make them sound like technologies of a distant future – smarter and more customized versions of everything we use every day. What they may not realize is that early applications of these technologies are already part of today's reality. This week on
STACK That
, we sit down with Airbnb, a company that is making great strides in their AI journey in one of the most exciting applications for machine learning — the travel industry.
"Airbnb has been using machine learning in our products for years," says Mike Curtis, VP of Engineering at Airbnb. "…everything from how we recommend prices to our hosts, understanding the value of their space, to how we do search ranking, and that really comes down to matching between our guest and hosts, as well as all the things we do to detect fraud and keep our communities safe."
AI requires more compute to enable scalable intelligence and insights at rates never seen before, creating a need for new technologies and systems to enable customers to adopt AI. Some companies don't know where to start with AI, while others are in different phases of their AI journey.
The team at HPE is making it realistic for their customers to adopt those technologies today, providing a backbone for customers' AI and ML capabilities. We help our customers by determining where and when to implement technologies throughout the business, experimenting with those technologies and then enabling full adoption of AI, machine learning and deep learning, through technologies like
MDC
.
Mesosphere
makes it possible for enterprises and webscale companies to quickly deliver data-driven services on any datacenter or cloud infrastructure. Mesosphere
DC/OS
is the premier platform for building, deploying, and elastically scaling modern applications and big data. DC/OS makes running containers, data services, and microservices easy across your own hardware and cloud instances.
Learn more about how Airbnb is overcoming the challenges of a changing technology landscape, how they used machine learning to revolutionize travel, and what they're most excited about moving forward in this week's podcast below.
https://soundcloud.com/stackthat/how-using-ml-helped-airbnb-revolutionize-travel
Listen and subscribe to the latest episodes of STACK That on
our podcast content hub
, or with your favorite podcast app:
OUR GUEST
Mike Curtis, VP of Engineering at Airbnb
Mike Curtis has been Vice President of Engineering at Airbnb since February 2013, and his day-to-day includes everything from data science to security to corporate development. Prior to joining the Airbnb team, Mike served as a Director of Engineering at Facebook and VP of Engineering at Yahoo, where he worked on products such as Yahoo Mail. He described the appeal of joining Airbnb as a compelling opportunity to have impact on a small, fast-growing team.
OUR HOSTS
Florian Leibert, Co-Founder & CEO at Mesosphere
Florian Leibert co-founded Mesosphere (now
D2iQ
)in 2013 and currently serves as CEO. Since 2013, The company makes Mesosphere
DC/OS
, which allows webscale and enterprise companies to quickly deliver containerized, data-intensive applications on any infrastructure. Florian is passionate about building IoT infrastructure and enjoys discussing the benefits of the modern application stack as well as how D2iQ customers are building world changing technology. He is also the main creator of Marathon, an orchestrator and scheduler that operates on top of the Mesos software. Florian Leibert drove fundraising efforts through four rounds of financing from prominent investors like Khosla Ventures and Andreessen Horowitz. In addition to his role at D2iQ, Florian Leibert serves as an investor with Away and Drift.
Prior to co-founding Mesosphere, Florian Leibert held engineering leadership positions at prominent internet sites, including Airbnb, Twitter, Ning, and Adknowledge. At age 16, he co-founded online marketplace Knaup Multimedia in Germany.
Byron Reese, CEO & Publisher at Gigaom and CEO at Knowingly
With 25 years as a successful tech entrepreneur, with multiple IPOs and exits along the way, Byron Reese is uniquely suited to comment on the transformative effect of technology on the workplace and on society at large.
As a successful serial entrepreneur and award-winning futurist, Byron balances two unique perspectives. As a futurist, he leads his audience to explore the unprecedented technological changes destined to trigger the dramatic transformation of society. And as an entrepreneur, he shares how to profit from this change while still meeting the practical realities of operating a business.
Speaking across the globe, Byron brings great enthusiasm and talent for deciphering our common destiny and unlocking business opportunities within it. Byron's keynotes and appearances include the PICNIC Festival in Amsterdam, SXSW, the TEDx Austin, Wolfram Data Summit, Spartina, and the IEEE Global Humanitarian Technology Conference, among others.
Byron is also the publisher of Gigaom. A role enhanced by 20 + years' experience building and running successful Internet and software companies. Of the five companies he either started or joined early, two went public, two were sold, and one resulted in a merger.