Company
Women of D2iQ: Career Pivoting Into the Tech Industry
As a part of our Women of D2iQ series for Women's History Month, we are highlighting a few of the amazing women that play a vital role in our organization. This week, we are thrilled to have Natalie Pina, a Senior UX Engineer , share her story. Read on to learn more about Natalie and check out her entire interview with our Senior Director, Head of People, Molly Austin, below.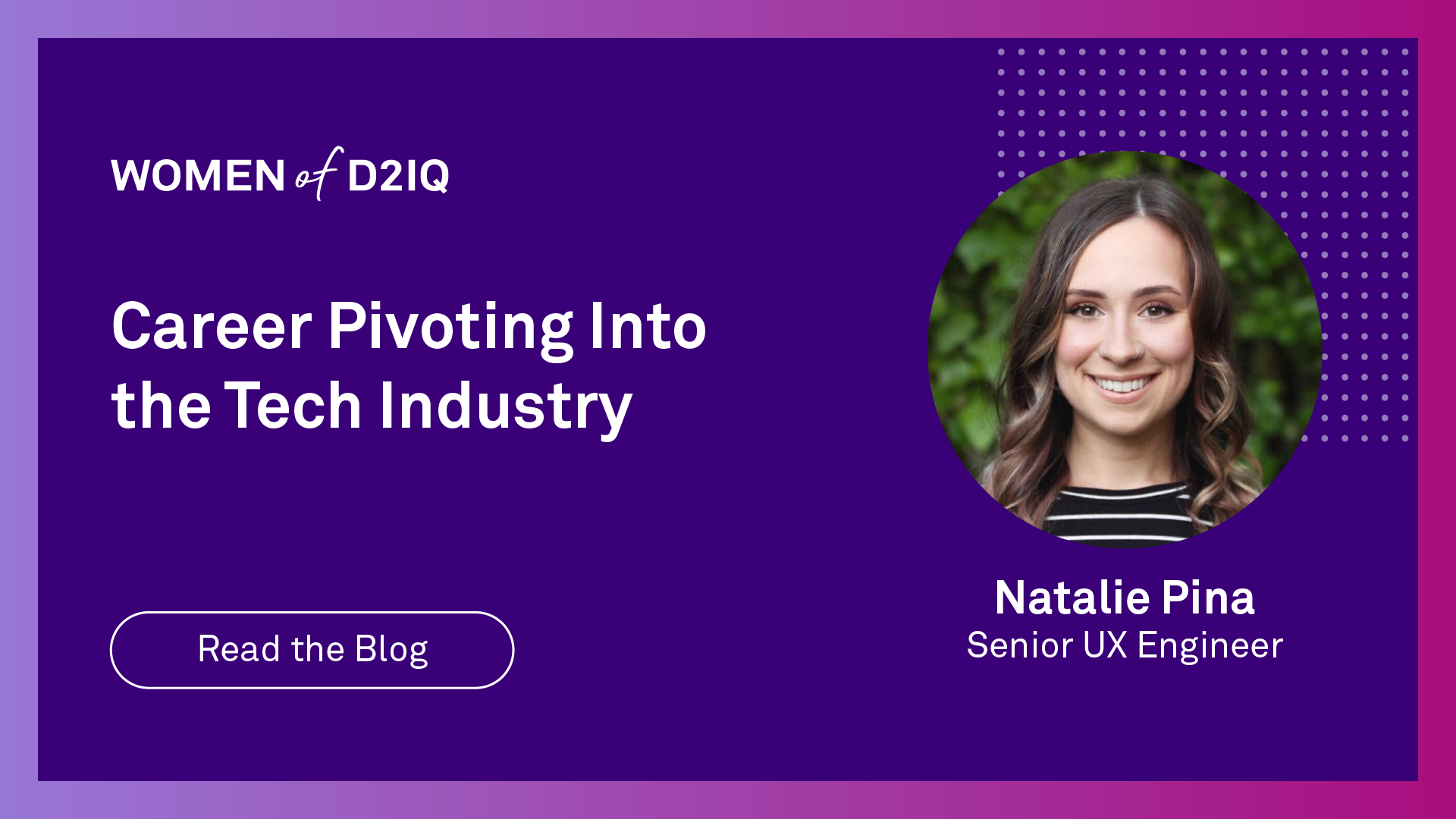 4 min read
Watch the Interview
→
Featuring:

Natalie Pina, Senior UX Engineer
Molly Austin, Senior Director, Head of People
Hi everyone! My name is Natalie Pina and I've been with D2iQ for almost two years. As a Senior UX Engineer, I help bridge the gap between engineering and design – also bridging two of my personal passions. While I've been in the engineering industry for a couple of years, my degree is in Communication and Media Studies, and I spent the beginning years of my career in photography and communications.
So, how did I get to be the software engineer that I am today?
Growing up, science and math weren't subjects I particularly leaned towards, and I didn't have a lot of people pushing or encouraging me to take more of an interest in those subjects. I naturally gravitated towards more creative outlets like videography and photography, and it felt like an obvious next step to begin my career in those roles. It wasn't until a few years ago that I took an interest in coding when I tried out a bootcamp as a way to learn a new skill. To me, user experience is the perfect blend of engineering, design and psychology. In past roles, I'd often get involved in design discussions and worked closely with designers which lead me to bridge the gap between design and development teams. I was so interested in design that I took a UI design course to strengthen those skills. Eventually, I found myself in UX engineering, which was the perfect blend of my creative background and my coding skills.
The tech industry is so exciting right now, in part because of the sheer number of opportunities there are for those who want to learn more about it, gain relevant skills, and make a career pivot into the field. Learning how to code changed my life, and if anyone has been considering learning something new, either for fun or for a potential career shift, my biggest advice is to just go for it. There are so many free bootcamps with flexible schedules that people can utilize to gain specific skills, and I'm excited to see how this helps more people, especially women, gain more experience in this field and join the technology industry, which has always been primarily male dominated.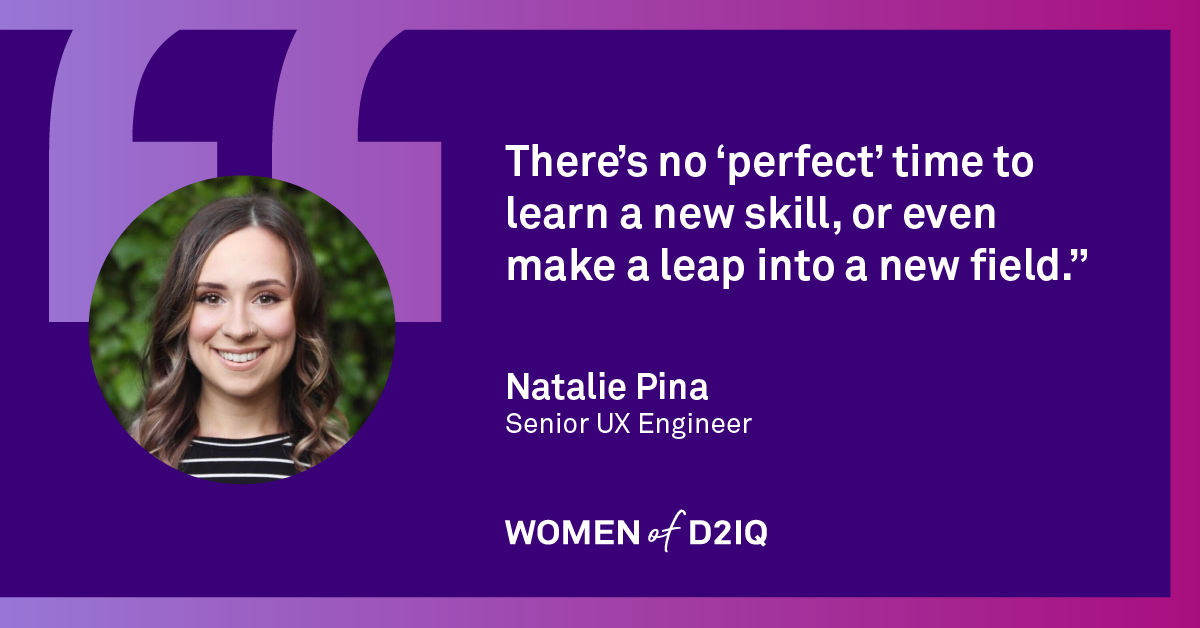 One of my favorite things about D2iQ is the support system that helps make a dream a reality. While Women's History Month is a great time to share stories like mine and celebrate the accomplishments of women in general, there's no "perfect" time to learn a new skill, or even make a leap into a new field. It's a cliche, but there really is no time like the present.
Watch the Interview
→
Be sure to check out the full Women of D2iQ campaign. If you are interested in joining these women and our amazing team, please check out our open roles in the
career page.