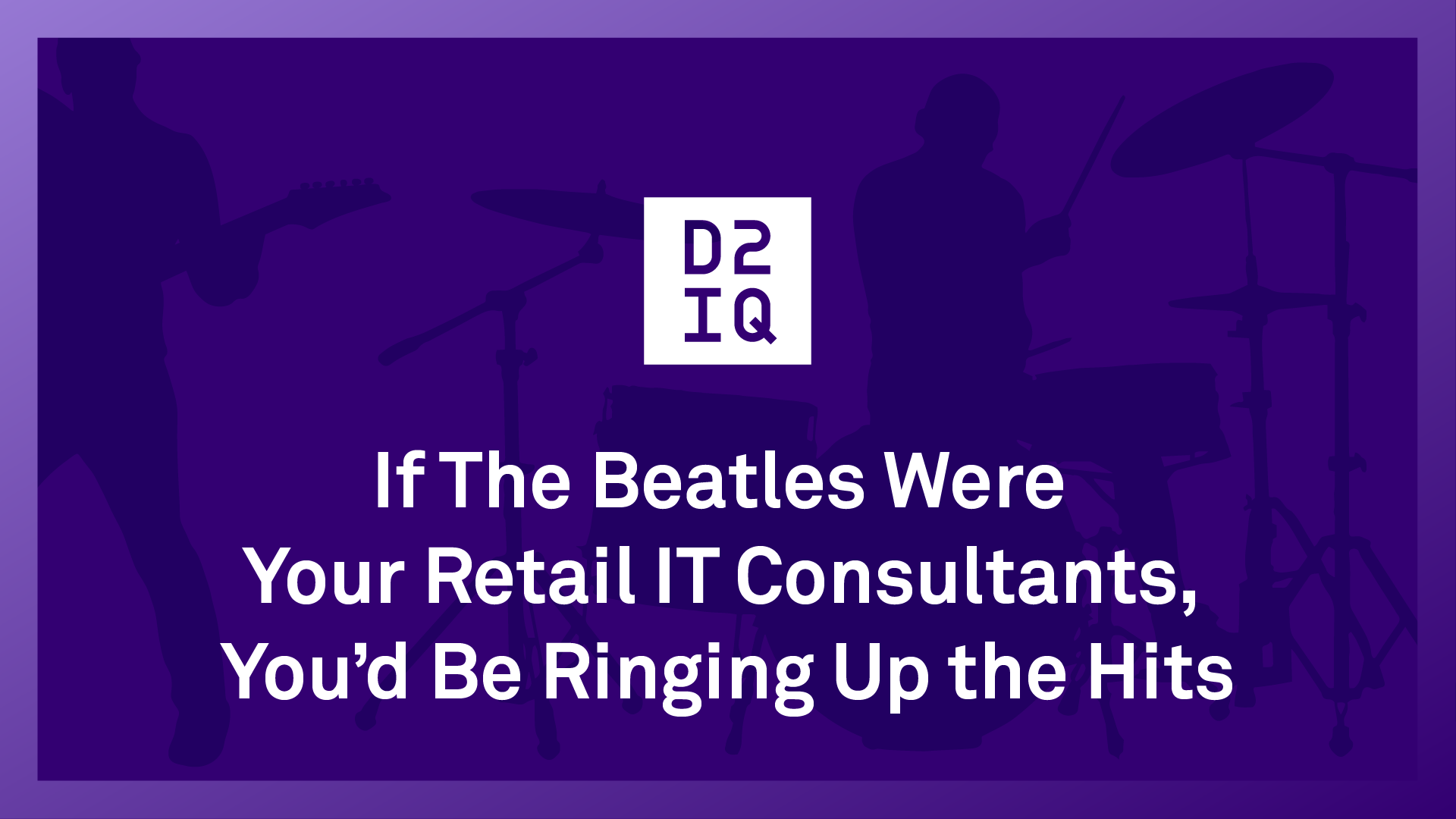 5 min read
If you liked this article, check out others in the series:
In a relatively short period of time, from 1962 to 1969, The Beatles produced a volume of work that made them the most successful recording artists of all time as measured by their volume of record sales, number-one hits, and duration of hits on the charts. Because they experimented with a variety of new sounds and styles, The Beatles are often described as "experimental."
Said Paul McCartney, "We were always pushing ahead: louder, further, longer, more, different."
In stretching themselves musically, The Beatles leveraged technology, essentially using the recording studio as an instrument. As Kemp Edmunds notes, "The Beatles not only changed the way music was being made, they forever changed music."
The Beatles as a Business
Turning out a continual stream of hits required discipline and craftsmanship. In The Creativity Method of the Beatles, Drew Boyd compares The Beatles' way of producing their musical compositions to that of a corporation.


"The Beatles were innovators, and they did it systematically using templates," he says. "They used structured methods, experimentation, and technology the same way Fortune 500 companies create new products and services."


On a business level, says Boyd, The Beatles were "corporate innovators who created immense fortunes for their shareholders."


The Beatles also recognized the value of PR and advertising, taking an active role in creating their image, overseeing the art that was used in their album covers, and pioneering new media formats like the music video.


If we imagine the Beatles as business consultants today, an area that seems particularly well-suited for their talents is experiential retail and retailtainment (yes, "retailtainment" is a real term).


Reinventing Retail as Entertainment
Retailers are creating experiential shopping experiences using a host of leading-edge technologies, including AI, augmented reality, virtual reality, edge/IoT, streaming video, mobile apps, touchscreens, giant displays, robotics, 5G networks, holograms, and 3-D printing.
As "Reinventing the customer experience, from store to stadium tells us, AI is viewed as the technology most critical to the future success of experience-oriented organizations. AI tools are being used to create artworks, music, virtual environments, and the insertion of people and objects into virtual scenes.
New companies are emerging that specialize in creating AI, augmented reality, and other advanced technology solutions for experiential retail. Farfetch, for example, has created a Store of the Future to showcase its technologies, which include an augmented retail solution that "links the online and offline worlds, using data to enhance the retail experience."
Kubernetes for Retail Modernization and AI
In "Why Retailers Choose to Build on Kubernetes," Google explains how Kubernetes is enabling digital transformation for retailers. In today's data-driven artificial intelligence-inspired business environment, says Google, retailers require complex IT infrastructure to support various functions such as prospecting, product development, marketing, and data analytics.
Similarly, in Retail Touchpoints, Kamesh Pemmaraju notes that retailers, faced with the reality that stores are now required to deliver in-store, interactive, and virtual shopping experiences, are adopting Kubernetes infrastructures. "With Kubernetes," he explains, "retail developers can deploy instances of their containerized applications to hundreds and thousands of stores, data centers and public clouds without major redesign efforts."
In "Kubernetes Unlocks Innovation at the Edge at Scale," Spectro Cloud CEO Tenry Fu describes how retailers can use edge devices in thousands of stores and restaurants to gather and analyze customer purchasing habits to optimize stock, as well as to run point of sale systems, video analytics, digital signage, environment monitoring, equipment health, and more.
Immersive Extravaganzas
As Nicholas Moore asserts, "Experiential retail is the future." This future is taking shape as traditional retail stores and malls are being replaced by experiential retail districts. In London, Outernet is an immersive retail and entertainment district that features a 2,000-capacity underground music venue. Outernet will include the largest capacity entertainment venue in London since the 1940s with the highest resolution screens of anywhere in the world, said Philip O'Ferrall, Outernet president and CEO.
The city of Anaheim is building a $4 billion entertainment district called ocV!be that includes a stadium and 5,700-seat concert venue. Nearby, Hollywood Park is creating a retail district that features a giant Cosm LED dome. Programming at the venue will include experiential events and immersive music.
The Apple store in Milan features an amphitheater, while the House of Vans in London includes a live music venue.
A Perfect Stage for Retail Beatlemania
As Nicholas Moore explains, one of the key elements of experiential retail is originality, which is "making the customer feel as if they entered a different world." Outernet in London is striving for originality, billing itself as a place "where communities come together to enjoy culture in breathtaking new ways."
The Beatles as consultants would be fully onboard with the concept of creating original experiences and different worlds. A perfect example is "Magical Mystery Tour," a movie in which The Beatles were directors, producers, and actors. As Paul McCartney said of this psychedelic excursion, "Ladies and gentlemen, what you are about to see is the product of our imaginations, and believe me, at this point they are quite vivid."
Magical Mystery Holographics
Hologram technology has reached the stage in which it is being incorporated into experiential retail settings. In 2011, Burberry held a holographic fashion show in Beijing that was broadcast live to more than 3 million viewers globally via burberry.com and into more than 50 different retail theaters at Burberry stores worldwide.
The Ralph Lauren store in New York installed a holographic window display in which the use of motion-sensing infrared cameras enabled the holograms to replicate the movements of passersby.
Michael Jackson famously performed as a hologram at the Billboard Music Awards in 2014, and since then holographic performances by Roy Orbison, Buddy Holly, Whitney Houston, and other stars have been created.
The Beatles as holograms could easily attract large crowds by performing songs and skits within stores and 5,000-seat retail arenas. Holograms of other star performers like Elvis Presly, Michael Jackson, Mick Jagger, Davide Bowie, Prince could join the Beatles onstage.
Beatle personas could be infused into holograms or AI-driven robots that would escort shoppers around stores and chat them up. The Beatles also could interact with shoppers within other-worldly cartoon realities like "Yellow Submarine" through virtual reality technology.
All Together Now
The bedrock of all this innovation would be a Kubernetes infrastructure that could support all these AI and data-intensive workloads with agility and scalability. In "The Future Is Smart: Cloud Native + AI," D2iQ CEO Tobi Knaup explains why Kubernetes is a natural fit for running AI and machine learning workloads.
The Beatles were eager adopters of advanced technologies. The technology available today opens up vast creative possibilities in which The Beatles would be able to unleash their creativity in retailtainment and experiential retail settings. It is no stretch to say that if The Beatles were your experiential retail IT consultants, you'd be ringing up the hits.

This article is Part 3 of a series beginning with "If Jimi Hendrix Were Your CIO, You'd Be Rocking Smart Cloud Native."