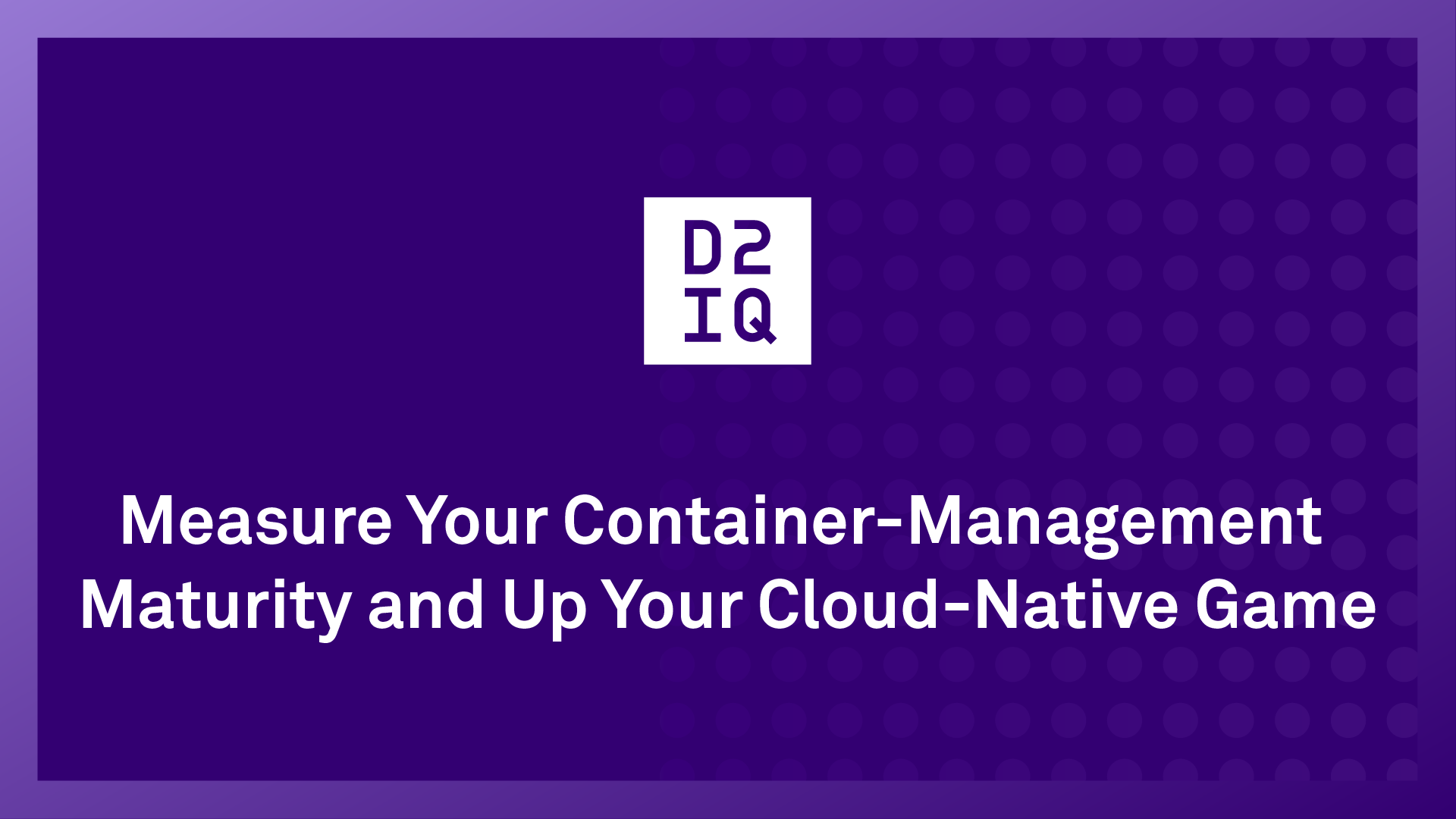 4 min read
Container-Management Maturity Model Assessment
Take this
1-minute survey
to see how you compare with your peers.
D2iQ has made available a new assessment tool that enables you to gauge your container management maturity level. By taking a 1-minute quiz, you can identify where you fit within the five levels of cloud-native container-management maturity–Explorer, Beginner, Intermediate, Advanced, and Master.
The maturity model is based on the wisdom of D2iQ Kubernetes experts with more than a decade of experience building and deploying Kubernetes platforms for customers. At each level you reach, you are told what competencies you need to achieve to advance to the next level.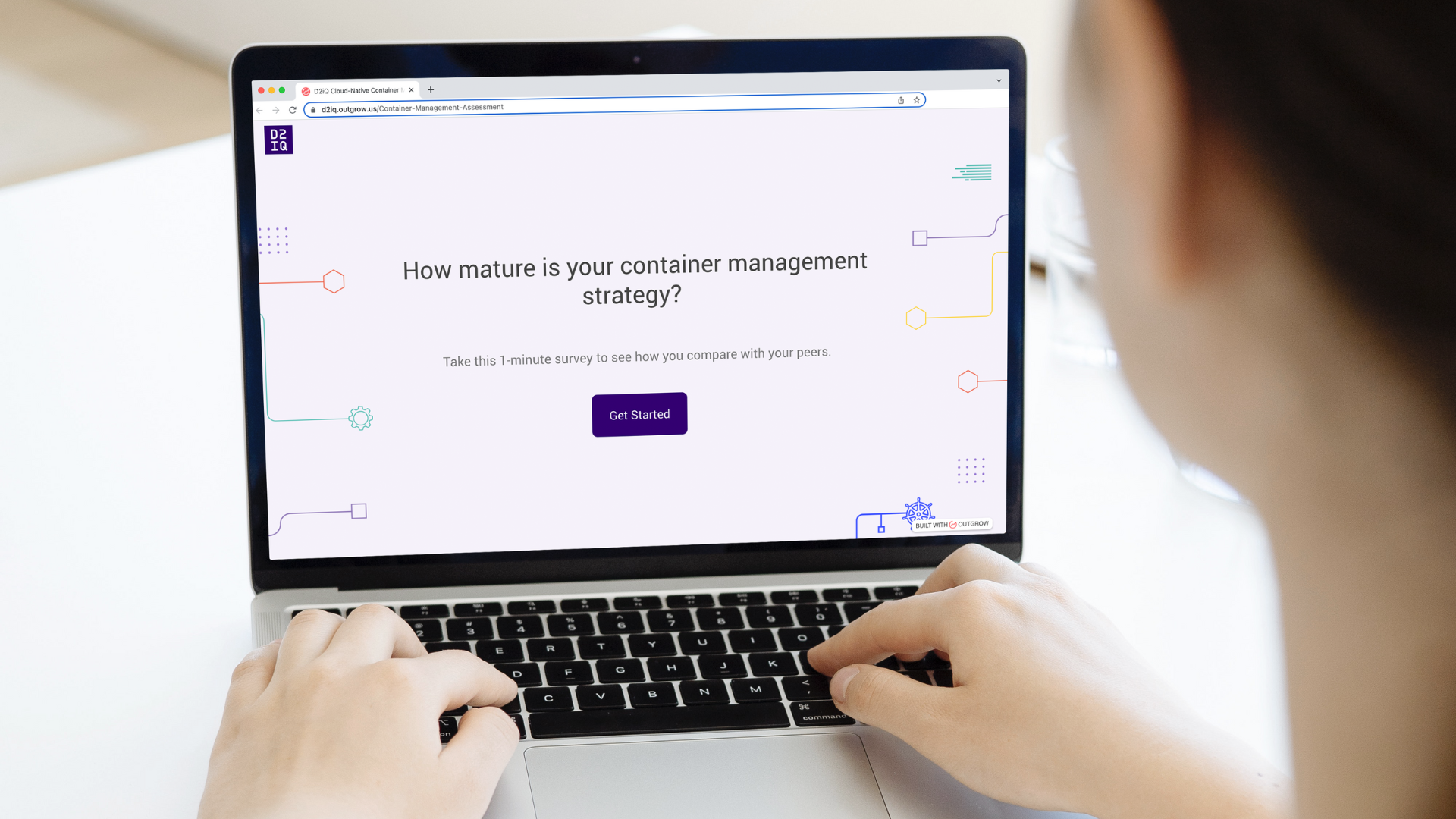 D2iQ Cloud-Native Maturity Model Assessment
Step-by-Step Guide to Cloud-Native Success
Because Kubernetes is a relatively new technology and a radical departure from traditional IT infrastructures, many IT organizations are unaware of the features and capabilities that constitute a mature Kubernetes environment. The maturity model can help you understand the capabilities that define each level and give you insight into what to work towards to achieve the next level.
For example, if you have reached the Intermediate level you have automated and orchestrated your container infrastructure with the ability to deploy repeatable and consistent clusters. Your next step would be to deliver your infrastructure as code using a declarative approach, and to rely on automation and orchestration to deploy, operate, and manage your clusters. This would include adopting a DevOps culture and agile development model to deliver applications on top of the Kubernetes cluster.
Increasing your level of sophistication at each stage translates into greater returns in the form of management and business benefits, including greater agility, productivity, and the ability to unleash innovation to create new customer experiences and business models. The maturity model can serve as a guide to help you formulate the best strategy to accrue these benefits.
Reach the Higher Plane
Because few organizations have reached the Advanced and Master levels, this is a perfect time to set a course that will enable you to receive the best return on your Kubernetes infrastructure investment. Within the maturity model are links to information that can help you advance to the next level, and at any time you can engage with D2iQ experts for a consultation.
Although the D2iQ Maturity Model is an accurate snapshot for the current phase of the smart cloud-native revolution, innovation never stops, and the model will continue to evolve as new Kubernetes management services emerge and as complementary technologies like AI and edge/IoT continue to mature.

After you have taken the quiz, take advantage of the opportunity to speak with the Kubernetes management experts at D2iQ. Find out why, as our tagline asserts, "D2iQ is Kubernetes management done right."