Careers
Let's Change the World Through Open Source Innovation
Join us to help make smart cloud-native innovation accessible to everyone.
View Open Roles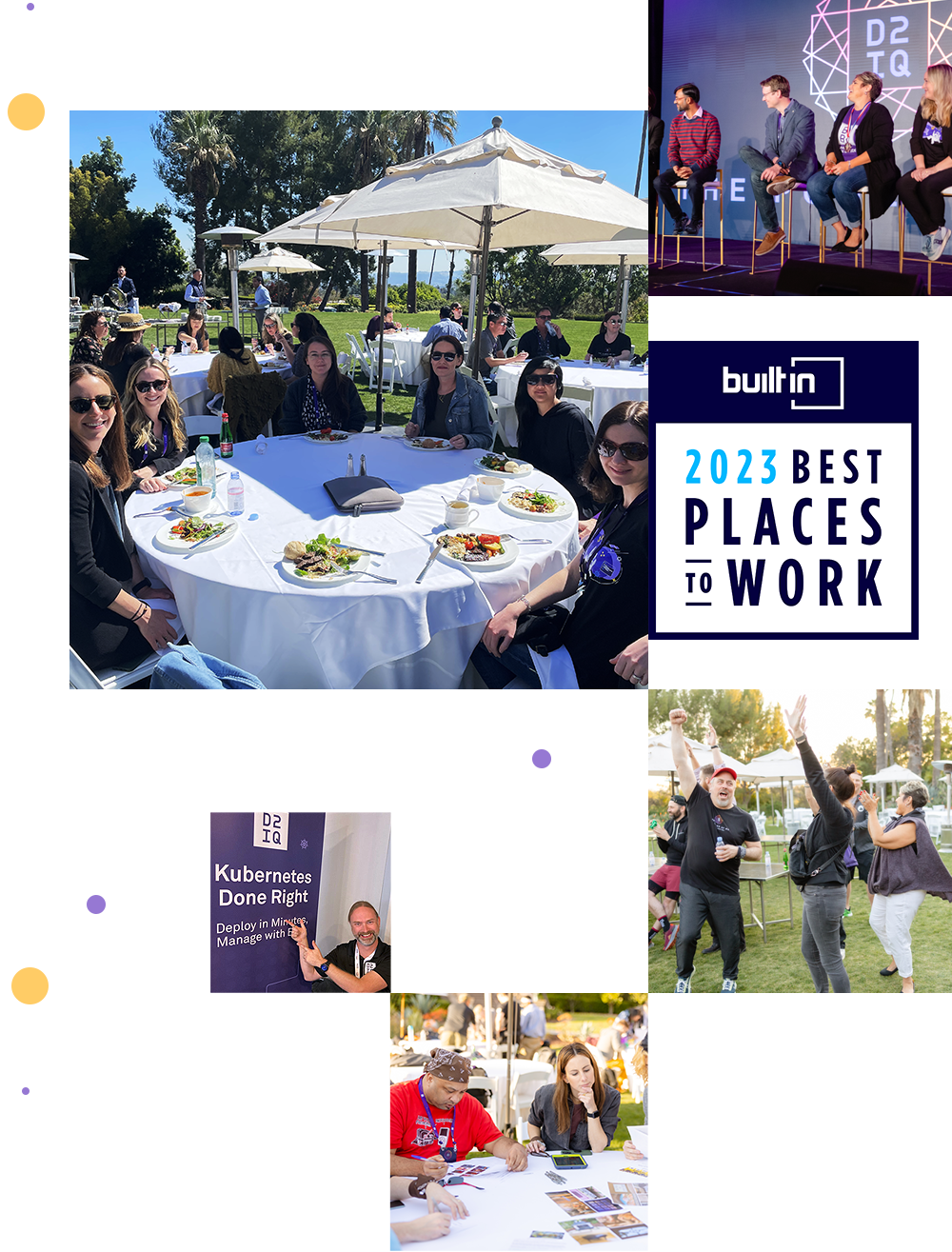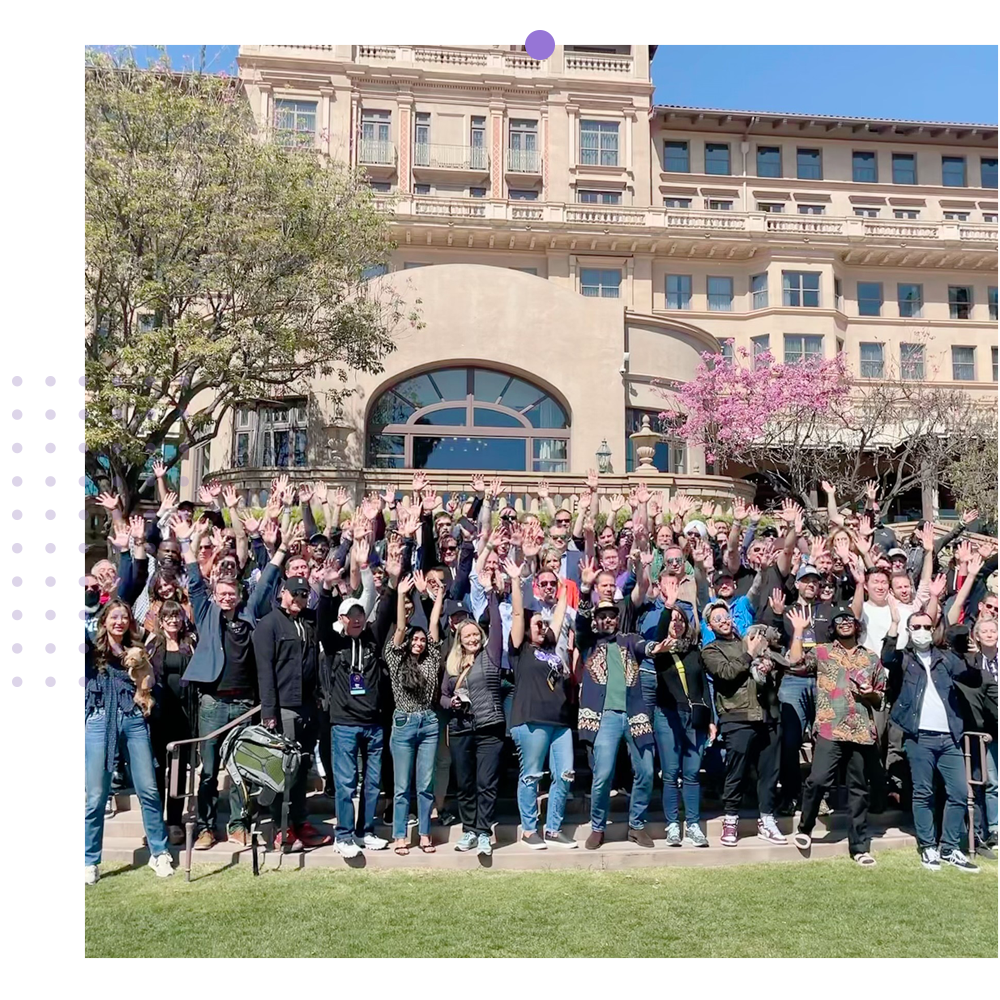 Who We Are
At D2iQ, open-source is the heart of our business and it's embedded into everything we do. It guides how we build innovative products, in partnership with our customers. It encourages us to communicate and collaborate better to solve the world's toughest problems. And it enforces a space for diversity, equity, and inclusion. Now we need your inspiration to help us get closer to achieving our vision-to make smart cloud-native application innovation accessible to everyone.
Our Vision
Intelligent Infrastructure to Unleash Innovation.
Our Mission
Deliver an Intelligent and Secure Cloud Native Platform that Unleashes Innovation.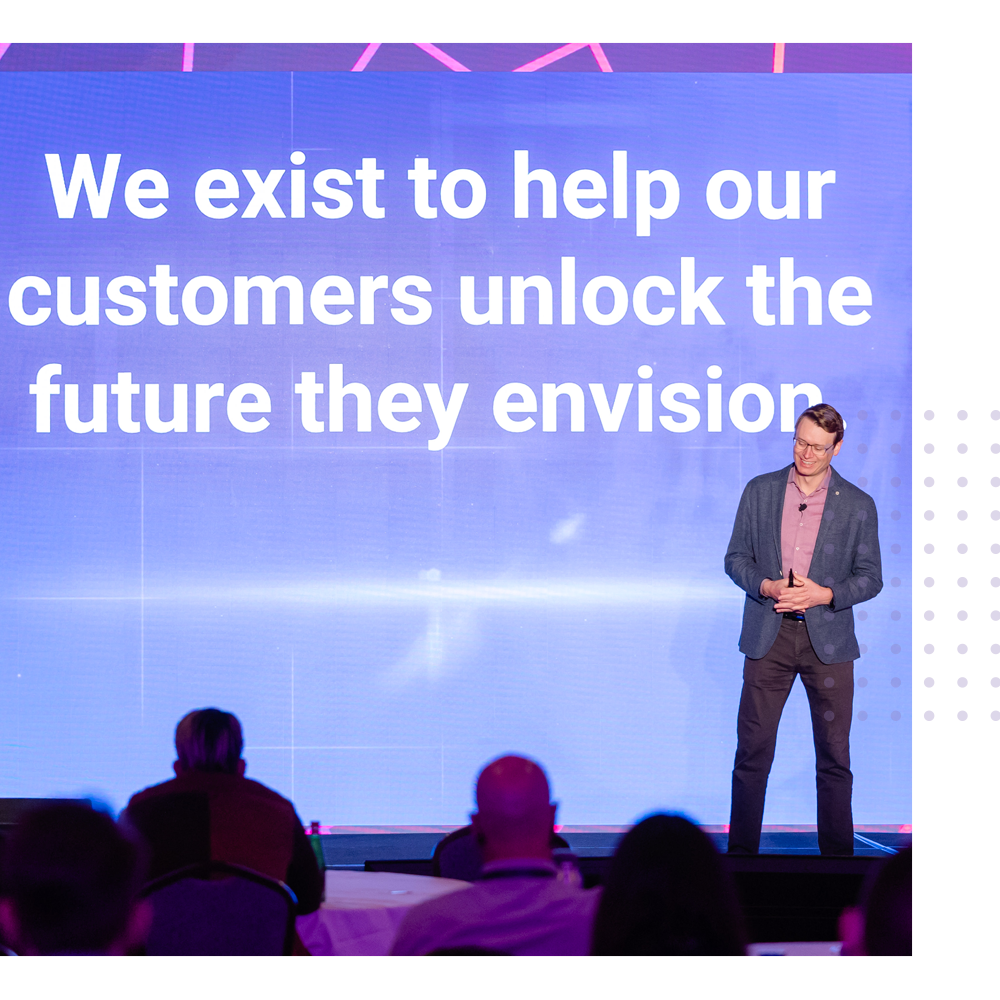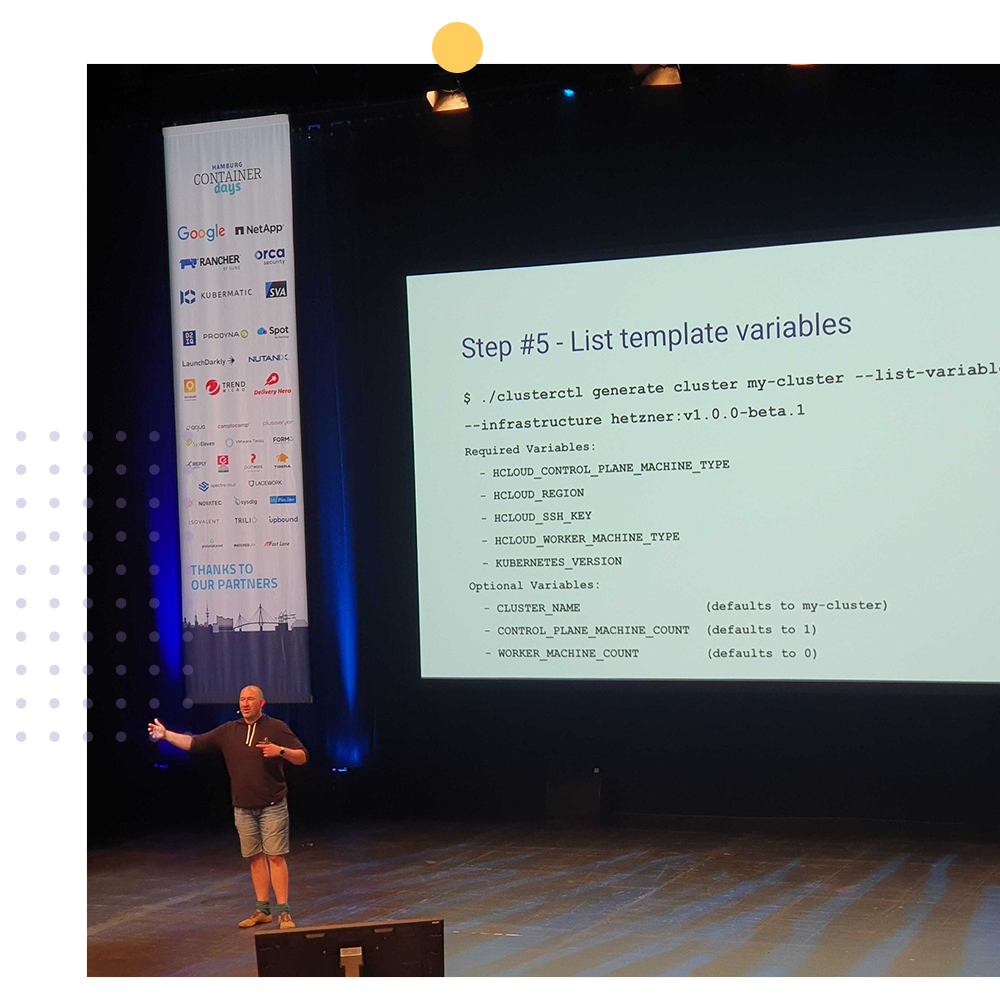 Our Commitment to Open Source
We believe in the unique innovation that only the open source community can provide. D2iQ is committed to providing support and resources contributing to the continued advancement of our shared community.
Read More →
What We Value
Our Values Define Us
Team Always
We are dependable and effective in building positive relationships with our peers. We are relentlessly humble and demonstrate a high-level of respect in our interactions.
Customer-Driven
We are driven by the success of our customers and we deliver a top-notch partnership throughout their journeys. We believe if our customer wins, we win.
Champions of Change
We have a hunger to continuously learn and the courage to take intelligent risks. We're pioneers, innovators, and change-makers to the core.
Relentless
We raise the bar and execute flawlessly. We're serious about ownership and effectively balance quality output and efficient speed.
Diversity, Inclusion, & Belonging
We aspire to create an open and inclusive environment for each other at D2iQ, and through our platform for our customers, where different perspectives and experiences are valued and where everyone has the opportunity to thrive.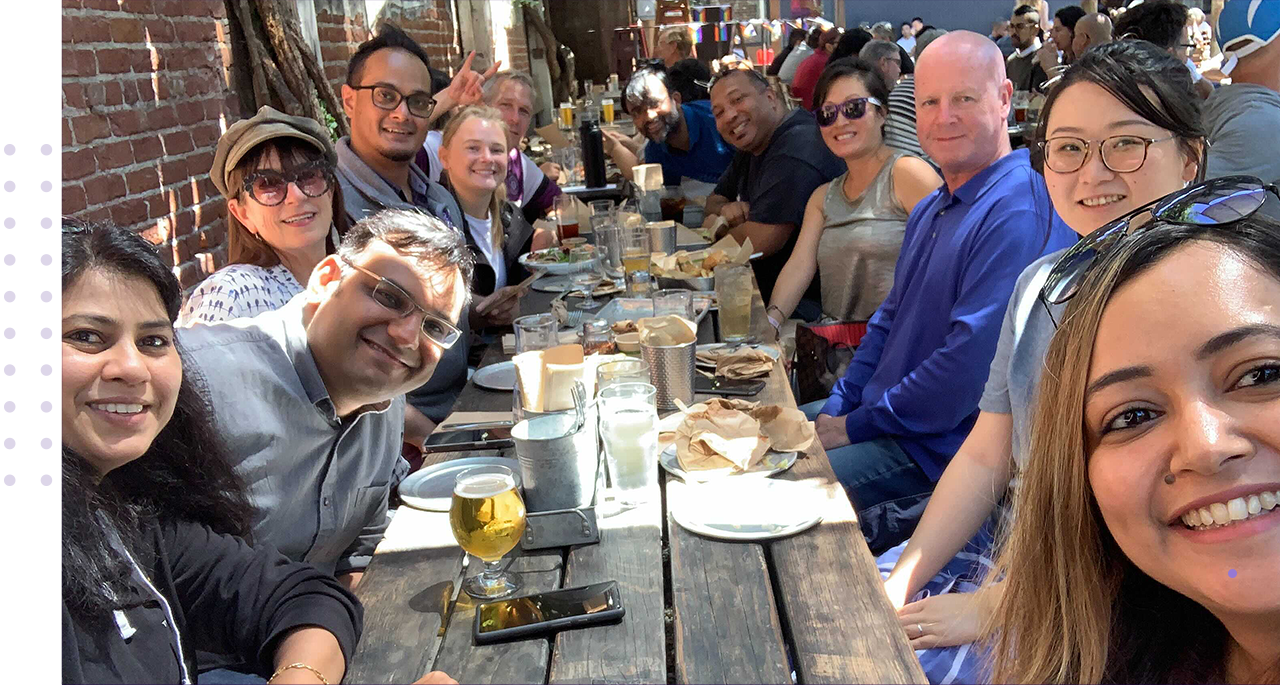 "Something I love about D2iQ is that our core values align to behaviors we look for in each other. We're all working on a variety of different, complex problems but we all still have the same North Star that guides us on our way. I know I can count on my teammates to share the same values in how they approach their work, and they can count on me. That kind of environment is rare in any industry and especially rare in the kind of fast-moving high-tech space. D2iQ-ers love to talk about our organization as a "rocket ship", and for that rocket ship to be as powerful, meaningful, and fast as it can be we all have to be aligned about where we're going and why. I'm proud to say that our culture gives us the kind of collective navigation we need to take our rocket ship anywhere!"
"I left Amazon as I was tired of being a "number" and an under-valued employee. D2iQ's refreshing-company culture allows for both individual freedom and growth, while also creating a highly-innovative and fun, team-driven environment!"
"At D2IQ, I love that we're mature enough to have established processes and expertise across all teams, yet small enough that a single person can engage to accomplish meaningful changes. In my day-to-day work, that translates to a comfortable level of support, while also providing the satisfaction of contributing to the company ecosystem."
"When I came to D2iQ, my career was focused on revenue accounting but they took a chance on me to expand my responsibilities. I am now the Controller for the company and continue to learn and develop my career. The people at the company are passionate about what they do and we all have similar goals to make the company as best as it can be."
"Being a boomerang employee is a special experience. I'd made the decision to leave a year ago and the truest test of the culture at D2iQ was that I never lost the vocal and visible support of my former colleagues as I moved on and shared updates on LinkedIn. Some of these same former colleagues encouraged me to consider re-joining when my foray away from D2iQ was not meeting my standards set exceedingly high from my experience at D2iQ. I admitted I'd learned a lot in my time away, could leverage some of the new skillset, and most importantly had the desire to rejoin the best employee culture I'd experienced in my career. I'm back and I love it! Kudos, enablement, support, and feedback are team bedrocks here and I've been quickly folded into key teams and am doing meaningful work."
Perks & Benefits
What We Offer
Annual L&D Stipend
People are at the heart of D2iQ and we want you to thrive. That's why we offer a $500 annual L&D stipend to support your career growth and development.
Parental Leave
Whether you're planning for your first child or welcoming another to your family, enjoy time away from work to bond with your loved ones.
Fertility Benefits and Adoption Assistance
No matter your path to parenthood, we'll help offset the cost of growing your family with a $10,000 allowance for fertility benefits or adoption assistance.
Generous Paid Time-Off
Take time away to rest and recharge with self-service PTO for U.S. team members or a generous yearly allowance for international team members.
Stipends: Fitness / Internet / Phone
Enjoy additional perks with monthly reimbursements for fitness, internet, and phone expenses.
401(k) Plan
Maximize your retirement savings now and in the future with a 401(k) plan that includes pre-tax and post-tax options.
Home Office
We'll make sure your home working space meets the needs of your role with a $500 home office reimbursement.
Incentive Stock Options
Own a piece of the D2iQ name with meaningful equity ownership and the ability to early exercise.
Please note that benefits vary by country, the ones shown above are for our US based employees.
Benefit information for non-US based positions will be provided to individuals who interview for those roles.
Join Our Team
We're looking for passionate, creative people to help us make a difference in the world of smart cloud-native.
View Open Roles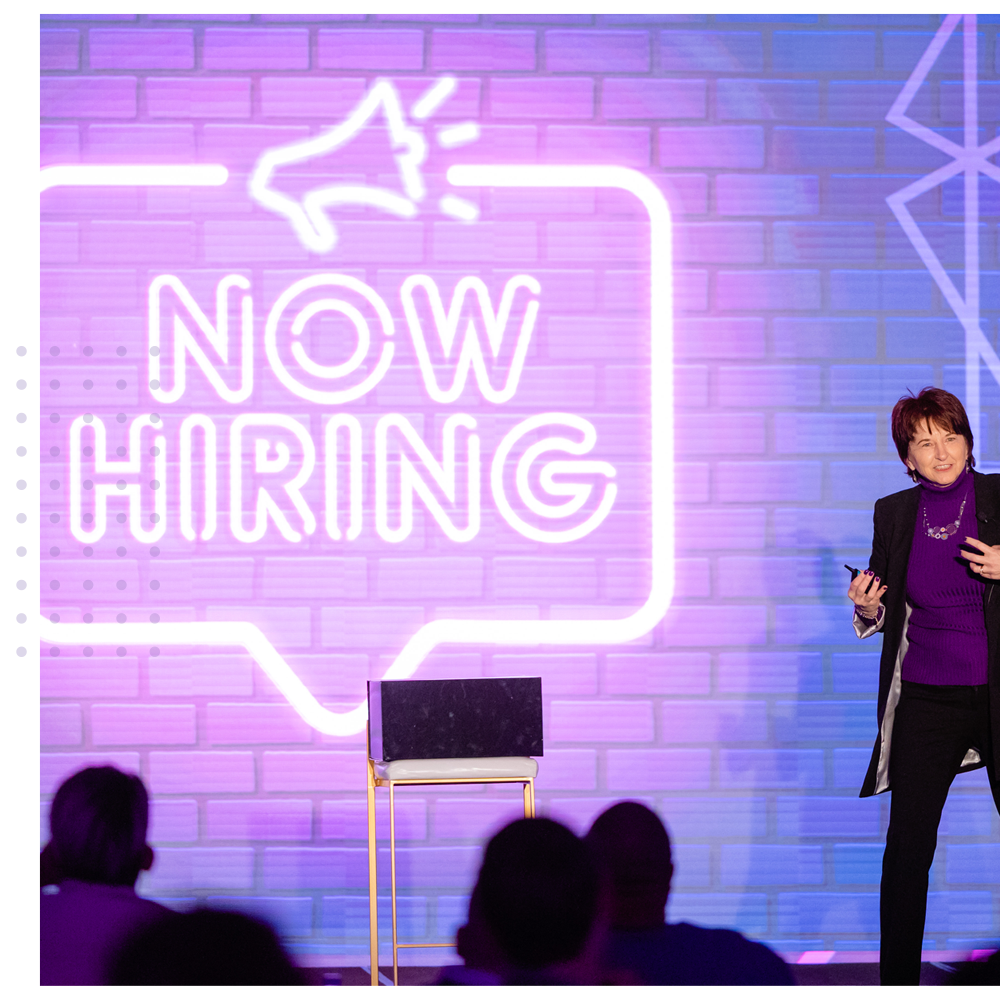 What is D2iQ's company culture?
We're solving the world's toughest cloud native challenges, so as Day Two'ers, we're motivated by a challenge. We get to work with brilliant people–both our customers and our employees. We're curious, dedicated, smart, and humble; you'll find no big egos here. We have a culture of transparency. Our leadership regularly discusses our achievements, shortcomings, and where we're headed, so Day Two'ers understand the reasons behind company decisions. We believe in #teamalways and have a collaborative culture with an 'all in this together' mentality. For example, we have a #kudos Slack channel devoted to celebrating each other's helpfulness, determination, and victories. D2iQ embraces inclusiveness. We celebrate all diversity, including communities of color, LGBTQ+, veterans, and more. We place value in the well-being of our employees with occasional mental health days and generous PTO that employees are encouraged to use.
How can I best prepare for an interview at D2iQ?
Your interviews are the story of you - you know yourself better than anyone. Come prepared to discuss your background, strengths, weaknesses, and how they relate to the work you are applying for. Read up on D2iQ in the news here.
When will I discuss compensation for a role?
We recognize the value and impact our team members have and strive to offer competitive compensation and benefit offerings. Your Recruiter will discuss compensation with you during the initial phone screen.
What does your interview process consist of?
We'll review your application within one week and if you're a potential fit for the role, a Recruiter will email you to schedule a phone screen. They'll ask about your experience and tell you more about D2iQ, the position, and the interview process. Your Recruiter will present your resume and their notes with the hiring manager and if they agree there's a fit, we'll schedule a Hiring Manager Zoom Interview (with video) followed by several Zoom Interviews with other team members.
How long does your interview process typically take?
Our interview processes vary by position, but we like to move through the process quickly and usually can complete the interview process in 2-3 weeks depending on scheduling availability.
I'm a candidate in need of immigration sponsorship. How do I know if a role I'm interested in provides sponsorship?
While each case is considered individually, in general we do not offer new sponsorship but happily support certain visa classes (H1B transfers are supported).
I'm interested in joining, but there are no open positions available that match my skill set. What can I do?
Email your resume to recruiting@d2iq.com and we'll add your resume to our applicant database for future positions in your field. Please also check back in on our Careers page as we are always continuing to grow and open new positions.
Don't see what you're looking for?
Please check back again soon to see
what new roles have opened.
D2iQ provides equal employment opportunity for all applicants and team members and is committed to inclusion and diversity.
D2iQ is proud to be an Equal Employment Opportunity and Affirmative Action employer. We do not discriminate based upon race, religion, color, national origin, gender (including pregnancy, childbirth, or related medical conditions), sexual orientation, gender identity, gender expression, age, status as a protected veteran, status as an individual with a disability, or other applicable legally protected characteristics.
At D2iQ, we are also committed to working with and providing reasonable accommodation to applicants with physical and mental disabilities. Applicants with a disability who require a reasonable accommodation for any part of the application or hiring process provide your name and contact information to accommodationsrequest@d2iq.com. Your request will be responded to as soon as possible. Reasonable accommodations will be determined on a case-by-case basis.
D2iQ participates in the E-Verify program in certain locations as required by law.