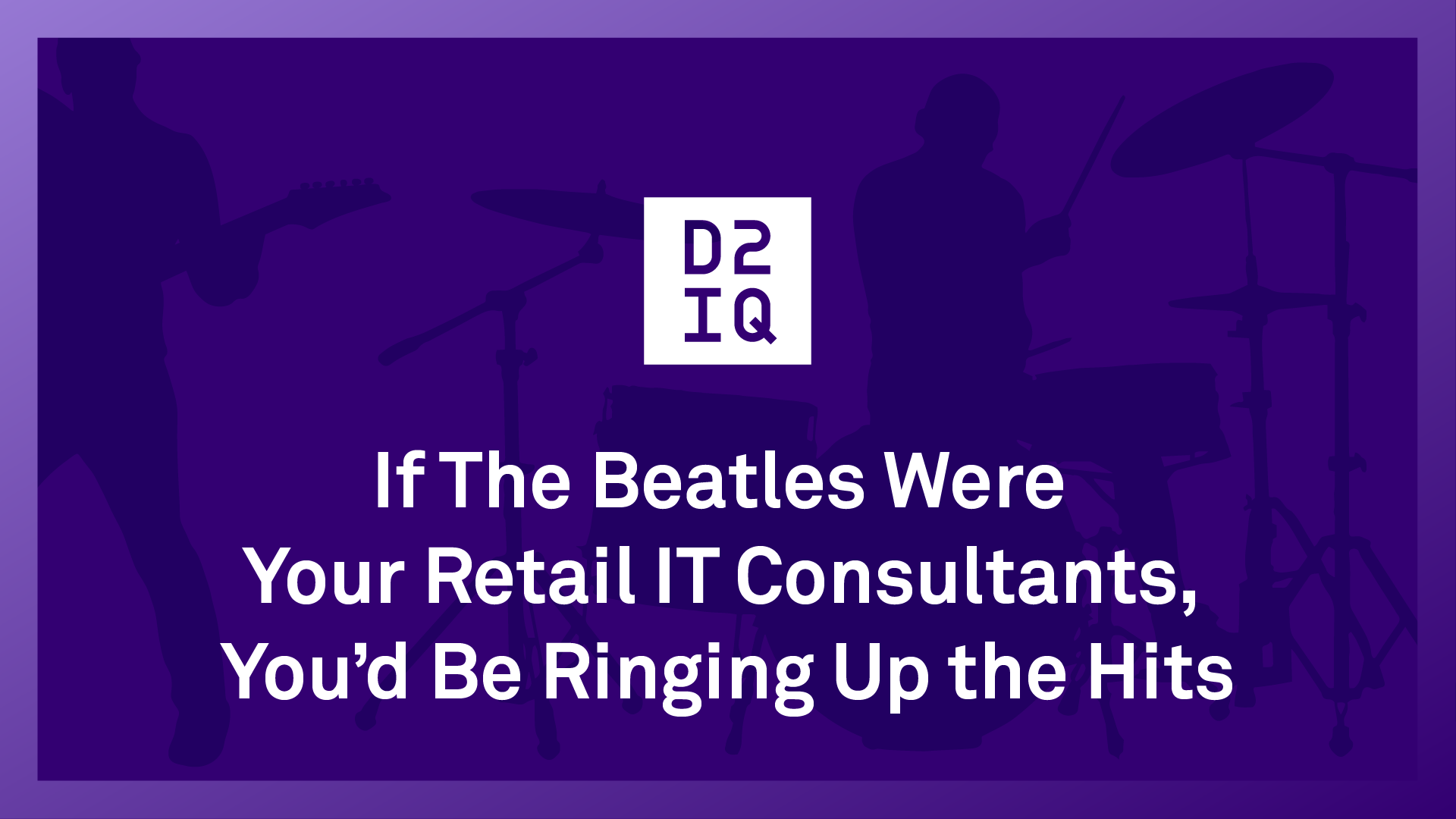 5 min read
If you liked this article, check out others in the series:
In a relatively short period of time, from 1962 to 1969, The Beatles produced a volume of work that made them the most successful recording artists of all time as measured by their volume of record sales, number-one hits, and duration of hits on the charts. Because they experimented with a variety of new sounds and styles, The Beatles are often described as "experimental."
The Beatles as a Business
Reinventing Retail as Entertainment
Retailers are creating experiential shopping experiences using a host of leading-edge technologies, including AI, augmented reality, virtual reality, edge/IoT, streaming video, mobile apps, touchscreens, giant displays, robotics, 5G networks, holograms, and 3-D printing.
Kubernetes for Retail Modernization and AI
Immersive Extravaganzas
A Perfect Stage for Retail Beatlemania
Magical Mystery Holographics
Hologram technology has reached the stage in which it is being incorporated into experiential retail settings. In 2011, Burberry held a holographic fashion show in Beijing that was broadcast live to more than 3 million viewers globally via burberry.com and into more than 50 different retail theaters at Burberry stores worldwide.
The Beatles as holograms could easily attract large crowds by performing songs and skits within stores and 5,000-seat retail arenas. Holograms of other star performers like Elvis Presly, Michael Jackson, Mick Jagger, Davide Bowie, Prince could join the Beatles onstage.
All Together Now
The Beatles were eager adopters of advanced technologies. The technology available today opens up vast creative possibilities in which The Beatles would be able to unleash their creativity in retailtainment and experiential retail settings. It is no stretch to say that if The Beatles were your experiential retail IT consultants, you'd be ringing up the hits.