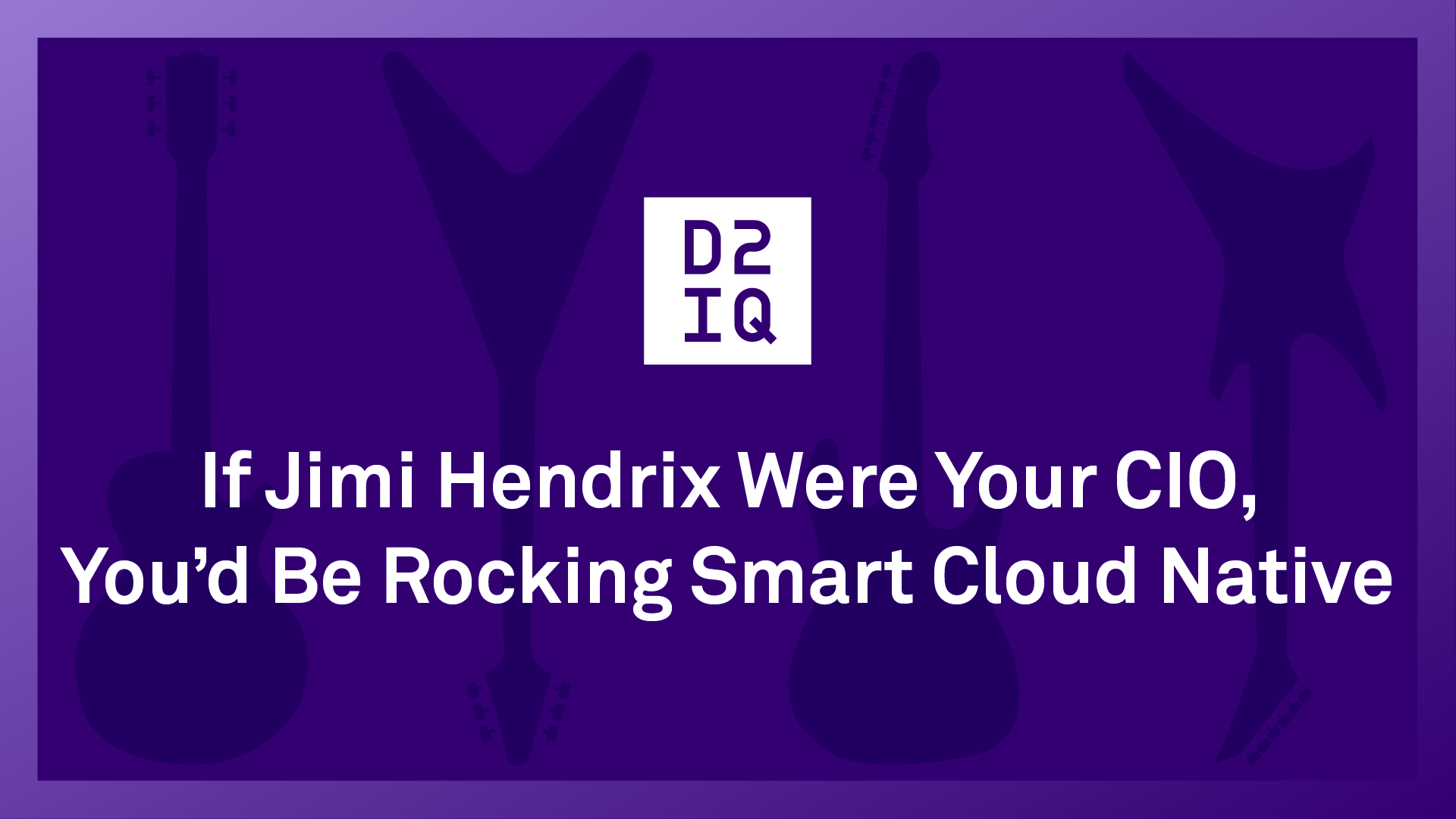 Jimi Hendrix was an innovator who pushed musical boundaries by employing leading-edge technologies as fast as they were invented. The new guitar effects he adopted in the late 1960's included fuzz, Octavia, wah, and Uni-Vibe pedals. Jimi would gobble up these guitar pedals and incorporate them into his sound to create wildly creative sonic experiences.
Jimi's
pioneering use of effects
to create innovative sounds spearheaded a psychedelic rock revolution whose sonic and societal influences are still felt today.

Thus, it is no stretch to say that if Jimi Hendrix were the chief information officer (CIO) of a company today, he would be embracing leading-edge technologies to disrupt markets, create innovative user experiences, and push the boundaries of business.

The leading-edge digital technologies that CIO Jimi would have at his disposal today would include cloud-native containers, microservices, Kubernetes, CI/CD, GitOps, artificial intelligence (AI), machine learning (ML), edge computing, and the Internet of Things (IoT).

The five groups that comprise the classic technology adoption lifecycle are Innovators, Early Adopters, Early Majority, Late Majority, and Laggards. You can be sure that Jimi Hendrix as CIO would be an innovator, blazing new trails in the business world just as he did in the realm of music.
I think it's fair to say that if Jimi Hendrix were the CIO of your organization today, you'd be rocking
smart cloud native
.