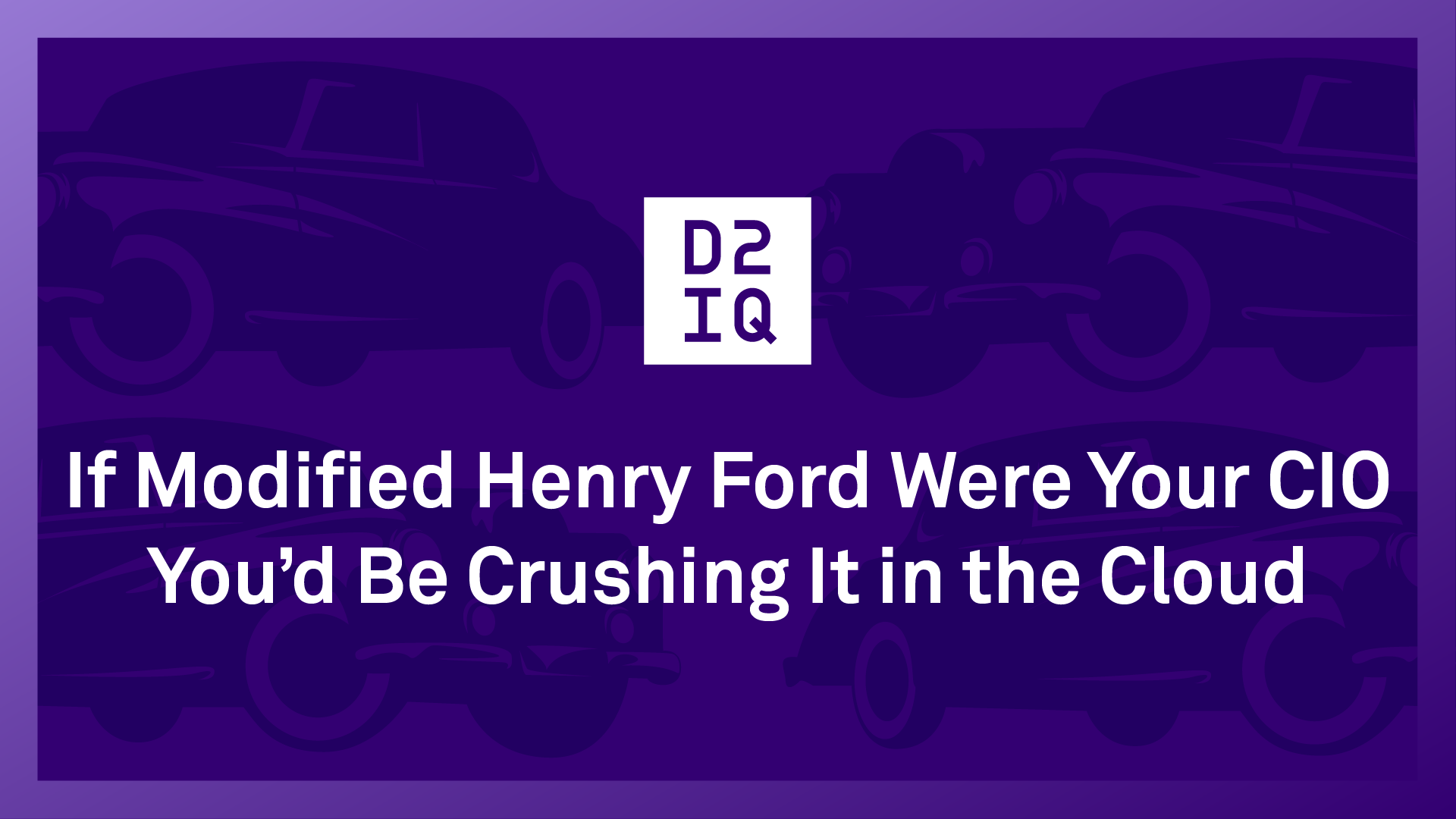 I was hesitant to write a piece on Henry Ford because of his unsavory political views that have tarnished his reputation. However, if we focus on Ford only as a businessman and innovator we can draw some compelling parallels to today's industrial and business landscape.
Thus, for this article we will postulate a
modified
Henry Ford, a virtual character who possesses only Henry Ford's positive qualities. Modified Henry Ford has no political views but possesses all the engineering and organizational genius of the original Henry Ford, the man who "
transformed not only the automobile
but working life and the role of transportation."
Ford's Disruptive Legacy
As
History.com relates
, in 1903, Henry Ford established the Ford Motor Company, and five years later the company rolled out the first Model T automobile. To meet the overwhelming demand for the revolutionary vehicle, "Ford introduced revolutionary new mass-production methods, including large production plants, the use of standardized, interchangeable parts and, in 1913, the world's first moving assembly line for cars."
Mass production significantly cut down on the time required to produce an automobile, while also reducing costs. Before the Model T, only a few cars were assembled per day, and groups of two or three workers built them by hand from parts that were ordered from other companies. The mass production techniques Henry Ford introduced enabled the Ford Motor Company to turn out a new Model T automobile every 24 seconds.
Ford's innovation eventually reduced the Model T's chassis assembly line from 12.5 hours to 1.5 hours, which fomented a revolution in manufacturing. The accelerated speed with which Ford produced cars continued to lower the price of the Model T for customers.
After Ford retired, the Ford Motor Company continued to introduce innovative manufacturing processes and vehicles, including stylish and high-performance models like the Thunderbird, Mustang, and Ford GT.
A Modern Innovation Engine
Henry Ford was fanatical about maximizing efficiency and performance. If modified Henry Ford were the CIO of an organization today, you can be sure he would be leveraging leading-edge technologies like Kubernetes, edge/IoT, AI, and machine learning in the cloud. To streamline operations, Ford would employ GitOps, DevSecOps, FinOps, AIOps, and platform engineering.
In reporting on the recent KubeCon 2022 conference,
Jason English described
the "industrialization" of Kubernetes in the sense that Kubernetes platforms are becoming as efficient and streamlined as automotive assembly lines.
A recent webinar sponsored by the CNCF entitled "
DevOps Is Dead. Embrace Platform Engineering
" describes how platform engineering creates an Internal Development Environment (IDE) for containerized applications in the cloud that serves as a "golden path" to make it easier for developers to do their work.
As CIO, modified Henry Ford would embrace platform engineering for its assembly-line-like efficiency. He would champion the creation of an
intelligent Kubernetes infrastructure
that simplifies operations through automation and serves as an engine of continual innovation. This would include centralized management across all environments that were self-healing, secure, resilient, and scalable.
This type of platform would
unleash innovation
in the form of new cloud-based business models, AI-based products and services, new customer experiences, and new revenue streams.
A recent article in
The Wall Street Journal
cited a
KPMG survey
in which 67% of leaders of U.S. firms across industries said they had yet to see a significant return on cloud investments.
I think it's fair to say that if modified Henry Ford were your CIO, you would not be among those failures. Your company would be crushing it in the cloud.