Company
Women of D2iQ: Being Non-Technical in the Tech Field
As a part of our Women of D2iQ series for Women's History Month, we are highlighting a few of the amazing women that play a vital role in our organization. This week, we are thrilled to have Tracy Olson, VP of Revenue Operations, share her story. Read on to learn more about Tracy and check out her entire interview with our Senior Director, Head of People, Molly Austin, below.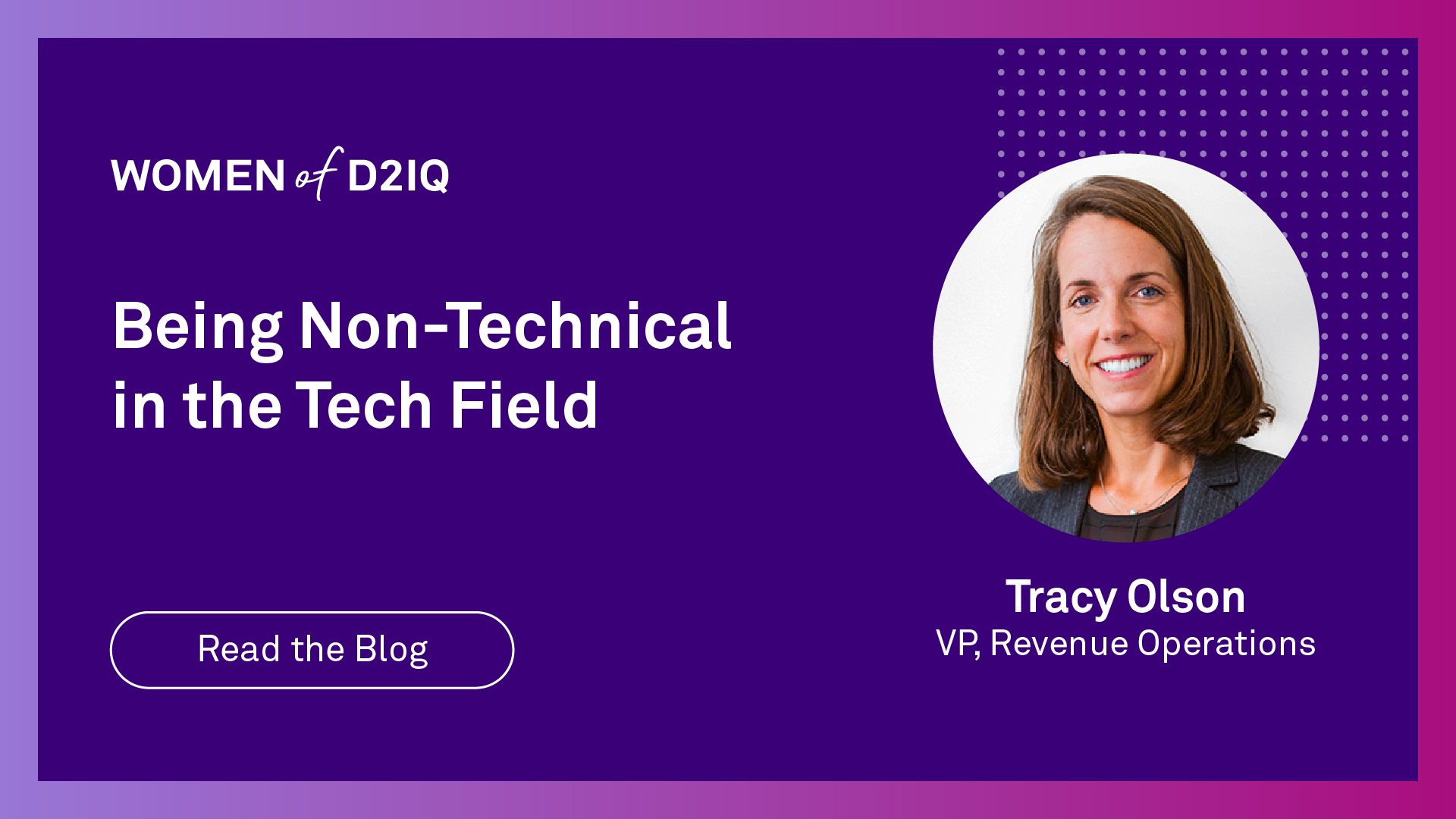 5 min read
Watch the Interview
→
Featuring:

Tracy Olson, VP of Revenue Operations
Molly Austin, Senior Director, Head of People
My name is Tracy Olson and I'm the VP of Revenue Operations at D2iQ. I've worked here for nearly three years and lead the revenue operations team. I like to explain my job by saying it's a bit like plumbing: I work in the background to ensure everything runs smoothly with the field-facing organization, including customer success, sales, and engineering teams. Ultimately, my goal is to help the company increase revenues by providing insights, tools, and processes.
Working in the STEM (science, technology, engineering, and math) field as a woman can be daunting, and I think that's due to its intimidating reputation. It's important to remember that you don't have to be technical to work in the tech industry: It's more important that you know how to get things done and can match what's required of the job description.
Behind every tech company is a team of nontechnical people that keep the business running smoothly, including finance, HR, operations, legal, you name it. The tech industry is dynamic and is constantly changing and evolving, and its culture reflects that change. It's the perfect environment for women entering the workforce or transitioning into a different type of role. You can fit in and make an impact anywhere.

I have two pieces of advice for women looking to enter the tech workforce, but also really just the workforce in general. First, preparation goes a long way. There is no downside to preparing for a meeting, whether it be weeks, the night of, or even 10 minutes before. Coming prepared to a meeting will take you further than you may ever realize.
Second, mentorships are so important in any setting, not just formal relationships. I believe that you can take a piece of information from every single person that you meet in your life, and you just have to find a couple of people that you can go back to for advice and to bounce ideas off of. Looking back, it's amazing to see how many mentors you have had throughout your career, and what you can learn from people who have different jobs, roles, and backgrounds than you do.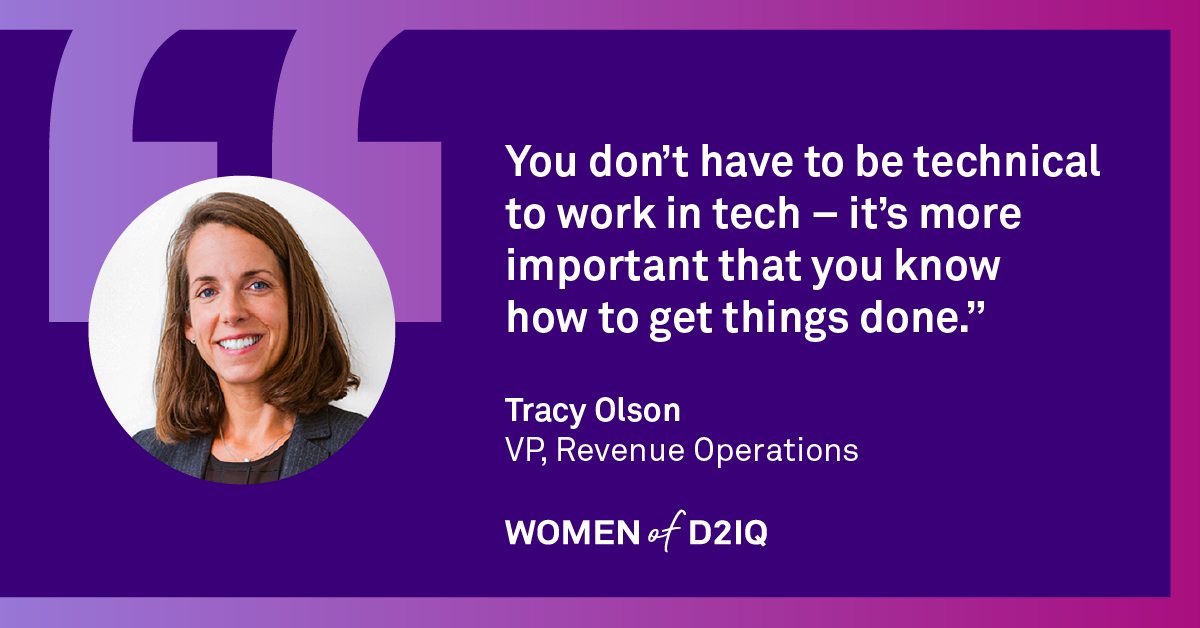 Working with and listening to my teammates across the company helps me understand different approaches to issues and view work from different perspectives. At D2iQ, we work hard to listen to each other and understand that we all have different backgrounds, which helps foster a partnership between the teams rather than just working in the background. As a woman in leadership, I know that my voice is being heard here, and I continue to learn something new each and every day.
Watch the Interview
→
Be sure to check out the full Women of D2iQ campaign over the next month. If you are interested in joining these women and our amazing team, please check out our open roles on the
career page.