Enterprise-Grade Governance and Manageability Across the Kubernetes Landscape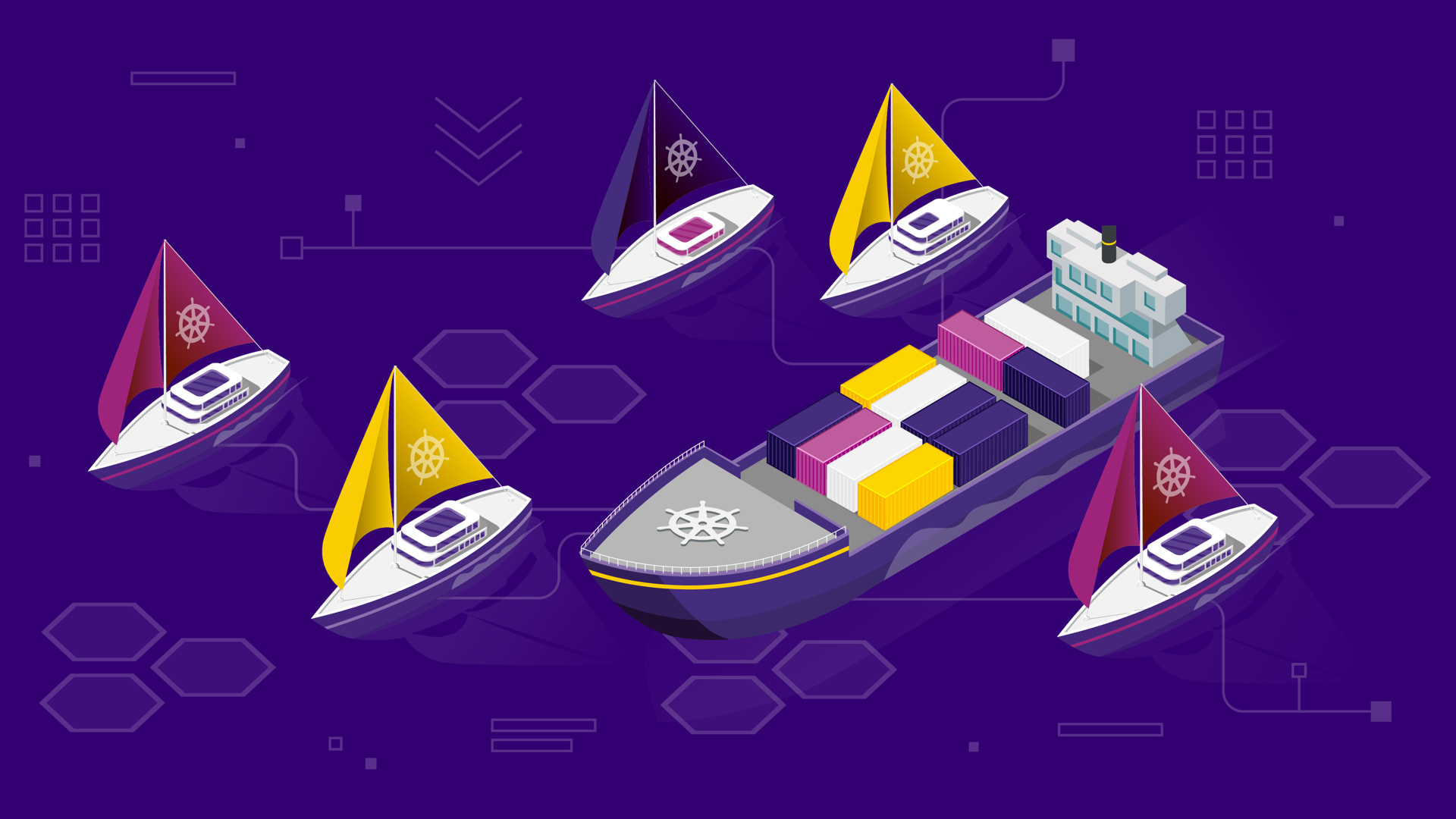 Innovation. Scale. Power. Complex. Everywhere. These are many of the words used to describe the explosive impact that Kubernetes is having on the organizations leveraging it for their innovation efforts. While it is still very early, few technological advances have had a farther reaching impact in a faster time than Kubernetes is having in driving transformative scale across a variety of industries. Further, Kubernetes is fueling an ecosystem of cloud-native services that are needed to support organizational efforts in leveraging it.
As various project teams are discovering creative ways to leverage Kubernetes, they are building an expanse of new clusters to support their efforts. Unfortunately this is where many of the challenges begin. Building new clusters requires significant education and effort, and as new clusters are created a significant amount of redundant effort occurs. Individual teams waste time scripting and stitching services together to support their efforts, when others may have already covered that ground. Further, as different teams spin up new clusters, they drive little if any organizational standardization of service delivery. Differing open-source software versions may be deployed, limited security governance may be in place and even policy configuration may be wildly different. Organizations need the ability to rein-in these challenges while at the same time further empowering the speed and flexibility promised by the cloud-native landscape of these technologies.
These challenges are why we are excited to announce D2iQ's Kommander today. Organizations love the innovative power of the cloud-native landscape, but very much want to leverage it in a more concerted and governed way. Kommander was built with this desire in mind. With the launch of Kommander, organizations are able to gain stronger visibility and control over existing Kubernetes infrastructure whether in the cloud or on-premise, but will also be able to centrally create and scale new clusters with an eye for speed and standardization of configuration. Spinning up new clusters, operational services and supporting application services (such as stateful data services like Kafka, Cassandra and Spark) should be easy. Kommander will empower exceptionally fast, operationally-ready cluster deployment and simplified data services deployment via KUDO, which is D2iQ's open-source universal operator for stateful data services. Most importantly, Kommander will ensure that new clusters are created in a uniform way for different groups and needs while still empowering service flexibility and uniqueness where required.
As mentioned above, project teams may operate in isolation from one another while leveraging Kubernetes and a myriad of other services for their application needs. This isolated autonomy gives them great flexibility and they naturally like it. Thus to empower the balance required between project-team flexibility and unified operational control, Kommander delivers a federated governance model empowering different teams to leverage single sign-on to their cluster resources, to provide federated configuration and policy management, and to ensure divisions-of-labor by role or responsibility. Thus, while Kommander can ensure global governance for such things as core policies, configurations and sanctioned software catalogs, it can also empower project-level flexibility to ensure custom needs can be met and critical services can rapidly be deployed as needed by individual teams.
In addition, organizations may have a myriad of needs which will impact the decisions they make about the infrastructure they choose for running their application resources. Some organizations may require a deployment which meets on-premises requirements, while others may pick one or many of the major cloud providers to meet their needs. Kommander is built to ensure tremendous flexibility regardless of infrastructure provider or even Kubernetes distribution you may choose. This breadth of capability ensures that even as project teams may have picked a certain path using a particular flavor of Kubernetes, their resources can also be engaged for visibility and control with Kommander. Simply put, Kommander delivers unified governance and control wherever and whenever it is required, regardless of infrastructure or distribution.
Kommander provides the following core capabilities to ensure governance, control and reduced effort in managing Kubernetes resources:
Operations Dashboard - Provides instant visibility and operational efficiency into Kubernetes cluster landscape, helping an organization understand resources and utilization.
Centralized Monitoring and Alerting - Enables central monitoring and alerting of issues arising within operational and application infrastructure. As issues are detected, they can be resolved before they escalate, thereby saving valuable time.
Cluster Configuration Manager - Simplifies and delivers consistent configuration for services and cross-cluster operations.
Services Catalog - Push-button catalog of prevailing cloud native services which helps the organization to quickly deploy services to multiple clusters, while governance-based access to data services ensures roles and responsibilities are adhered to.
Service-Mesh Integration - Support multiple clusters for larger "as-a-service" needs across many different project teams by combining D2iQ's Kommander with integrated service mesh.
Service Version Control - Ensures conformance to sanctioned service version to help reduce security exposure and simplified supportability of services.
Integration with KUDO Operators - Ease the deployment of stateful data services for use in Kubernetes with push-button deployment of services as well as professional support offerings leveraging the KUDO framework.
Governance and Policy Administration - Assert centralized delegated role based access control and cluster policy to govern clusters, associated services, geographic limitations and to create divisions-of-labor across various project initiatives.
Centralized Authentication - Leverage existing authentication and directory services for secure access and single sign-on to broad cluster based resources.