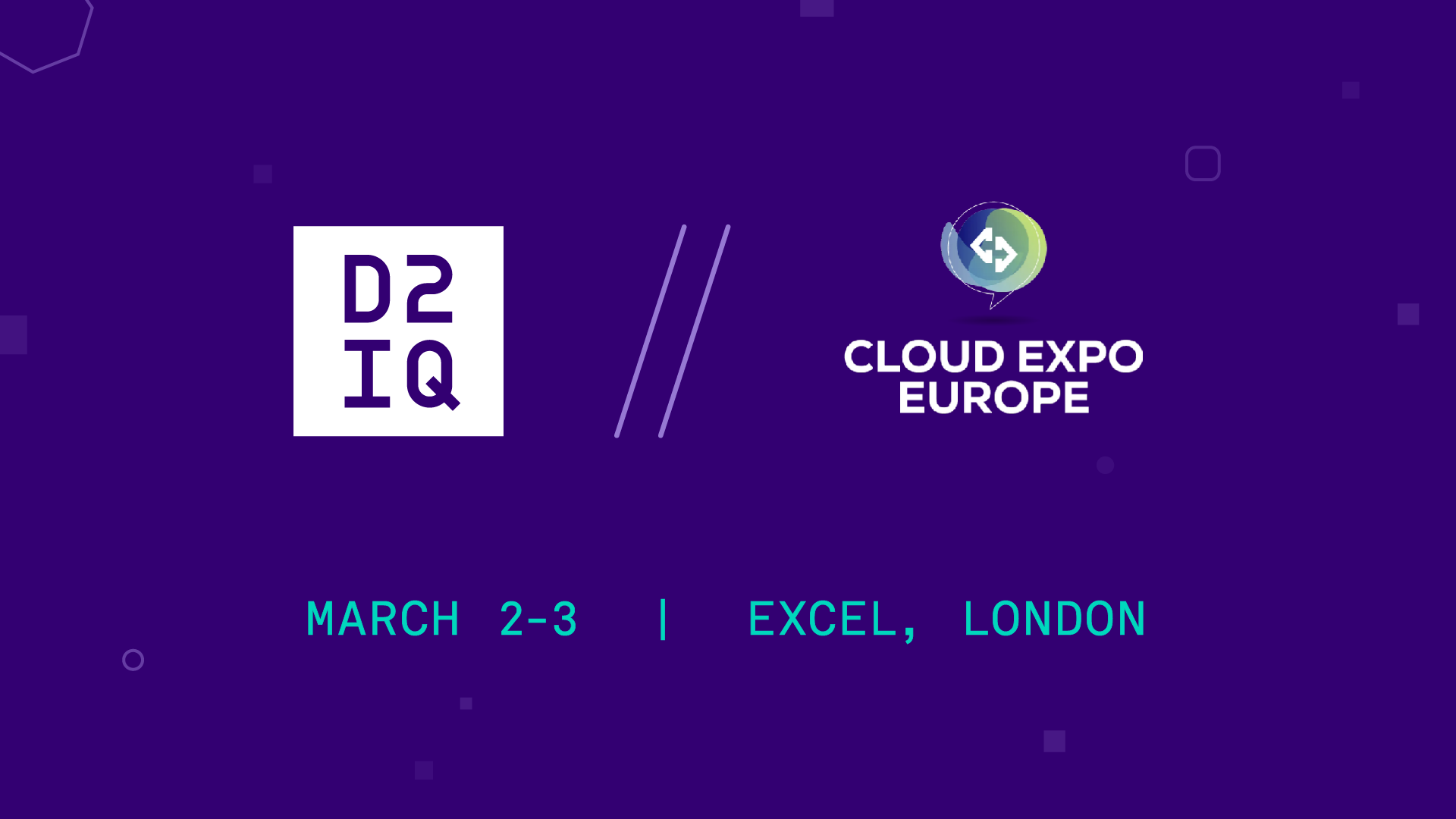 2 min read
Cloud Expo Europe
March 2-3, 2022
ExCeL London, Booth #C108
One Western Gateway, Royal Victoria Dock
London, E16 1XL
Now that conferences are finally coming back, what better way to emerge from uncertainty with a strategy marked for success? If you're wondering which technology conferences and events to attend, how about starting with containers and Kubernetes? As the leading platform technology underlying containers, Kubernetes can help you build, deploy, and manage applications faster and at scale. It's a key part of enterprise innovation, app modernization, and digital transformation and growth across EMEA. And it's a technology that is fundamental to how modern businesses operate, compete, and will run their companies today and beyond.
Speed Matters
Any enterprise or government agency that wants a competitive advantage with automation should embrace Kubernetes.Deploying Kubernetes in production offers organizations many benefits: reduced application development and release timeframes, optimization of IT costs, increased software scalability and availability, flexibility in multi-cloud environments, and cloud portability. What more could you wish and ask for?
Ready to Learn More, Be Our VIP
D2iQ is hitting the road again and heading to Cloud Expo Europe! Please join us and gain VIP access to Cloud Expo Europe and other sub-shows, including Cloud Expo Europe, Cloud & Cyber Security Expo, Data Centre World, and Big Data & AI World. And don't forget to stop by Booth #C108 to meet the D2iQ Team in-person. We can help you simplify the choices you need to make so that you can drive smarter and more reliable deployments.
Cloud Expo Europe
March 2-3, 2022
ExCeL London, Booth #C108
One Western Gateway, Royal Victoria Dock
London, E16 1XL
Catch Our Speaking Session: Stop By
Best practices: Collaboration is the 'Holy Grail' of DevOps: How to Make it Happen
March 3 at 10:35–11:05 a.m.
As always, don't forget to pass this on. Tell a friend, tell your colleagues, and mark your calendars and meet us at an event close to you.
If you like what you saw here, be sure to share this post with your co-workers and friends because we want to hear from you! Follow us on Twitter @
D2iQ
, find us on
LinkedIn
, or subscribe to the
D2iQ YouTube Channel
.