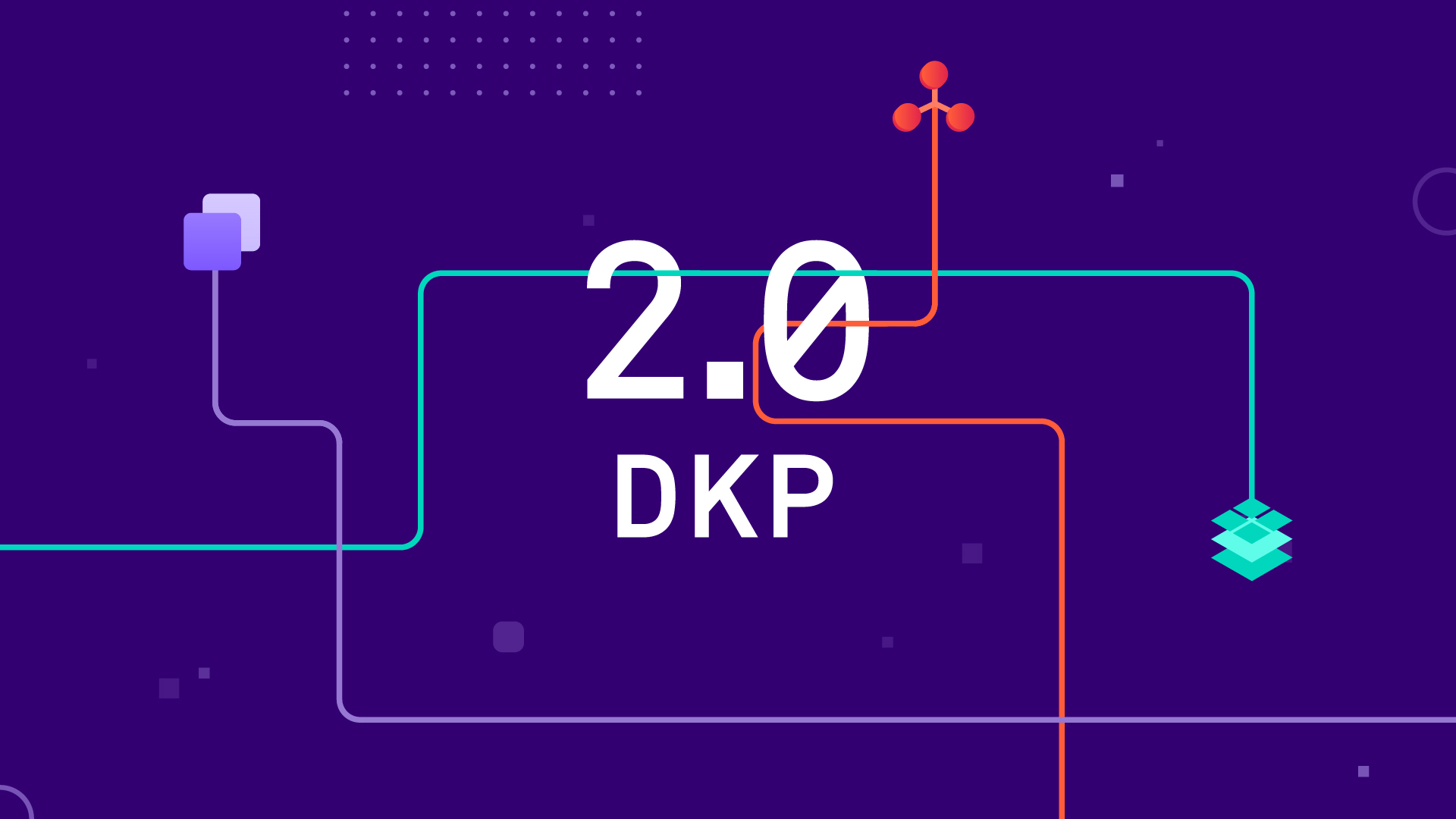 We are pleased and proud to announce the General Availability of the next generation of the D2iQ Kubernetes Platform (DKP):
DKP 2.0
, including
D2iQ Konvoy 2.0
and
D2iQ Kommander 2.0
. This software is available now.
DKP 2.0 provides our customers with improved business agility through workflow automation and software lifecycle management. This new version of DKP incorporates significant architectural changes, including the adoption of the CNCF projects Cluster API (CAPI) and FluxCD. These moves are based on a fundamental philosophical change, from a prescriptive approach and imperative mechanisms to a declarative approach that automates many of the formerly manual processes required to keep systems running as desired and managing the full infrastructure lifecycle, post-provisioning.
DKP 2.0 will radically simplify running applications across distributed, heterogeneous infrastructures--on-prem, cloud, air gapped, and edge--in both multi-cluster and multi-tenant environments. DKP 2.0 does this by becoming a single, centralized strategic point of control for an organization's application infrastructure. By embracing the declarative approach that is inherent to Kubernetes, DKP 2.0 makes infrastructure lifecycle management more auditable and repeatable and less error-prone.
Another advantage provided by DKP 2.0 is the ability to manage different types of Kubernetes distributions from the same single, central point of control. Also provided is enterprise class application recovery: expanding from automatic container recovery to node recovery. Cluster API enables DKP 2.0 to automatically tune and auto-scale available resources to workload demand for optimal performance and minimum cost.
Some more granular changes to look for in the new releases: D2iQ Kommander is now the central strategic point of control for the platform and now provides an improved GUI for Konvoy (and, of course, those of you who prefer to use the DKP CLI can carry on as before).
We're also adding immutable OS support at customer request (Flatcar Linux) for those customers needing the extra security and stability benefits an immutable OS provides. Also added at customer request is multi-tenant logging, so operators can focus on logs for those things that they manage, per project, per workspace, or per cluster.
All of these changes enhance our ability to meet our customers' needs in critical use cases, including faster and easier deployment in air-gapped environments, and easier implementation of Day 2 capabilities in hybrid or multi-cloud environments.