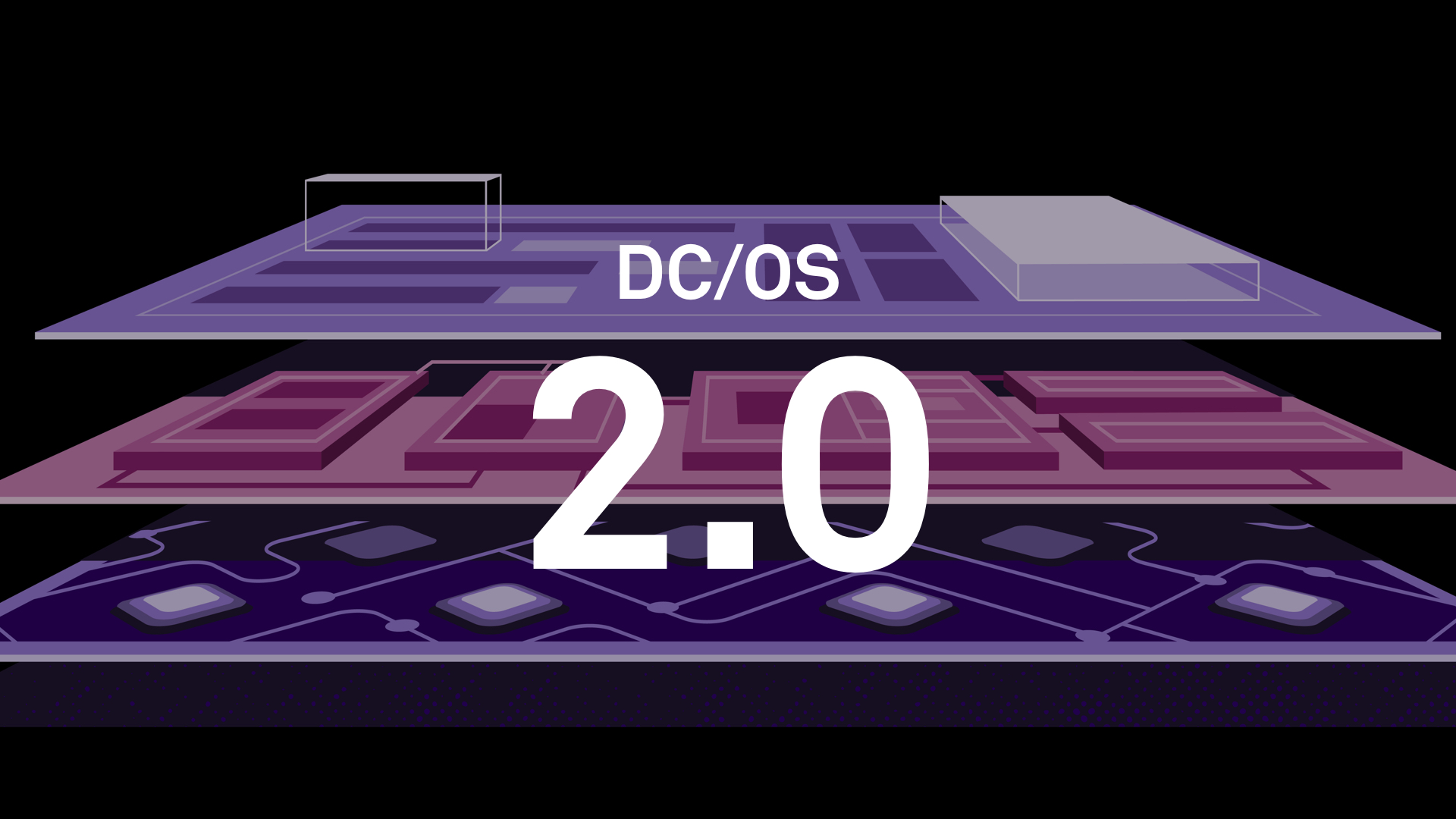 Today, we are proud to announce the general availability of DC/OS 2.0, a wide-range of new enterprise-grade capabilities across the following key areas:
Enterprise Security
Day 2 Operational Resource Management
Multi-Tenant Support
Expanded Operating System and Workload Support
These powerful capabilities deliver a stronger multi-tenant platform for organizations that require a more effective separation of workloads for containerized microservices, Kubernetes, and data services.
In addition, we've also made a wide-range of workloads available with automated Day 2 operations that can elastically take advantage of resources managed by DC/OS.
These fully supported workloads on DC/OS 2.0 include cloud native applications, batch computing jobs, mainstream J2EE applications, mainstream Windows applications (private beta), D2iQ Data Science Engine (DSE), and distributed data services.
Key Capabilities of DC/OS 2.0
Enterprise Security
With enterprise security, you can add more stringent controls across organizational resources and can deliver more effective answers to regulatory and audit requirements, such as those in GDPR and PCI.
Exhibitor Lockdown adds significant security enhancements protecting zookeeper data and to add capabilities to protect against cluster denial of service, to protect from rogue service insertion and to govern the control of clustering to prevent service takeover.
TLS Certificate Verification ensures that as the organization leverages certificates within the communications channels of the cluster for things such as security, networking and resource management that the legitimacy of the certificates is validated.
OpenSSL has been upgraded to support version 1.1.1 to ensure the ability to comply with audit needs and ensures greater security delivered by enhancements added into OpenSSL.
Updated CockroachDB to the latest build to ensure remediation of known vulnerabilities in prior versions of the database.
Day 2 Operational Resource Management
DC/OS 2.0 includes node draining and improved logging so your organization can ensure a strong Day 2 operational experience when supporting applications running in a DC/OS environment.
Node Draining delivers greater cluster reliability for maintenance situations to ensure more graceful node shutdown and for mitigating cluster impact even when performing normally disruptive maintenance operations on nodes.

Node Draining to enable node maintenance and cluster auto-scaling
Improved Logging of network, performance metrics, etc for more effective self-service root cause analysis on cluster operations to minimize downtime without requiring support intervention.
Stronger Multi-Tenant Support
For organizations that require a more effective separation of resources, DC/OS has improved multi-tenancy support by adding quota management for service groups. Specifically, DC/OS enables managing quota limits through UI and CLI for Marathon-based and SDK-based services.

Multi-Tenant Quota Management
Resource Quota Limit Management delivered to more effectively empower DC/OS as a multi-tenant platform. This ensures that the organization can effectively co-locate multiple business units, teams and services within a single cluster while ensuring that the utilization and performance of one can be limited to prevent negative impact upon others.
Self-Service Edge Load Balancer reduces the need for operational intervention when standing up load balancing needs which ensures that lines-of-business and service owners can function in a more autonomous way.
Expanded Operating System and Workload Support
With expanded support, you can flexibly leverage a wide array of commonly used operating systems and workloads that better align with your business needs.
DC/OS support on Windows to ensure that organizational workloads can be expanded to leverage one of the most commonly used operating systems on the planet. This capability is being delivered in Beta for this launch.
Enhanced Batch Computing capabilities to ensure more effective operations of batch computing efforts. This will ensure that the organization does not have to plan for maximum capacity, but that modern concepts of cloud computing for capacity can be leveraged as needed.

Integrated Batch Computing Jobs Platform
UCR Support ensures that as the organization wishes to use a mix of legacy workloads and newer innovative cloud workloads, that they can effectively share the same resources and that the organization can more effectively govern shared memory needs.
Full base-technology-support for a wide array of integrated data services such as Cassandra, Kafka, Spark and Nifi. This differentiates D2iQ from competitors in our willingness to deliver SLAs around a wide array of cloud-native services.
Integrated Data Science Engine (DSE) built on top of DC/OS to support a wide array of needs from Data Science team operations.
To learn how DC/OS 2.0 can set you up for success on Day 2 and beyond, click here to watch a demo. To read more about DC/OS, check out our press release.