Company
Women of D2iQ: Key to Employee Satisfaction? Company Culture
As a part of our Women of D2iQ series for Women's History Month, we are highlighting a few of the amazing women that play a vital role in our organization. This week, we are thrilled to have Patricia Tirona, US Enterprise Account Development Representative share her story. Read on to learn more about Patricia and check out her entire interview with our Senior Director, Head of People, Molly Austin, below.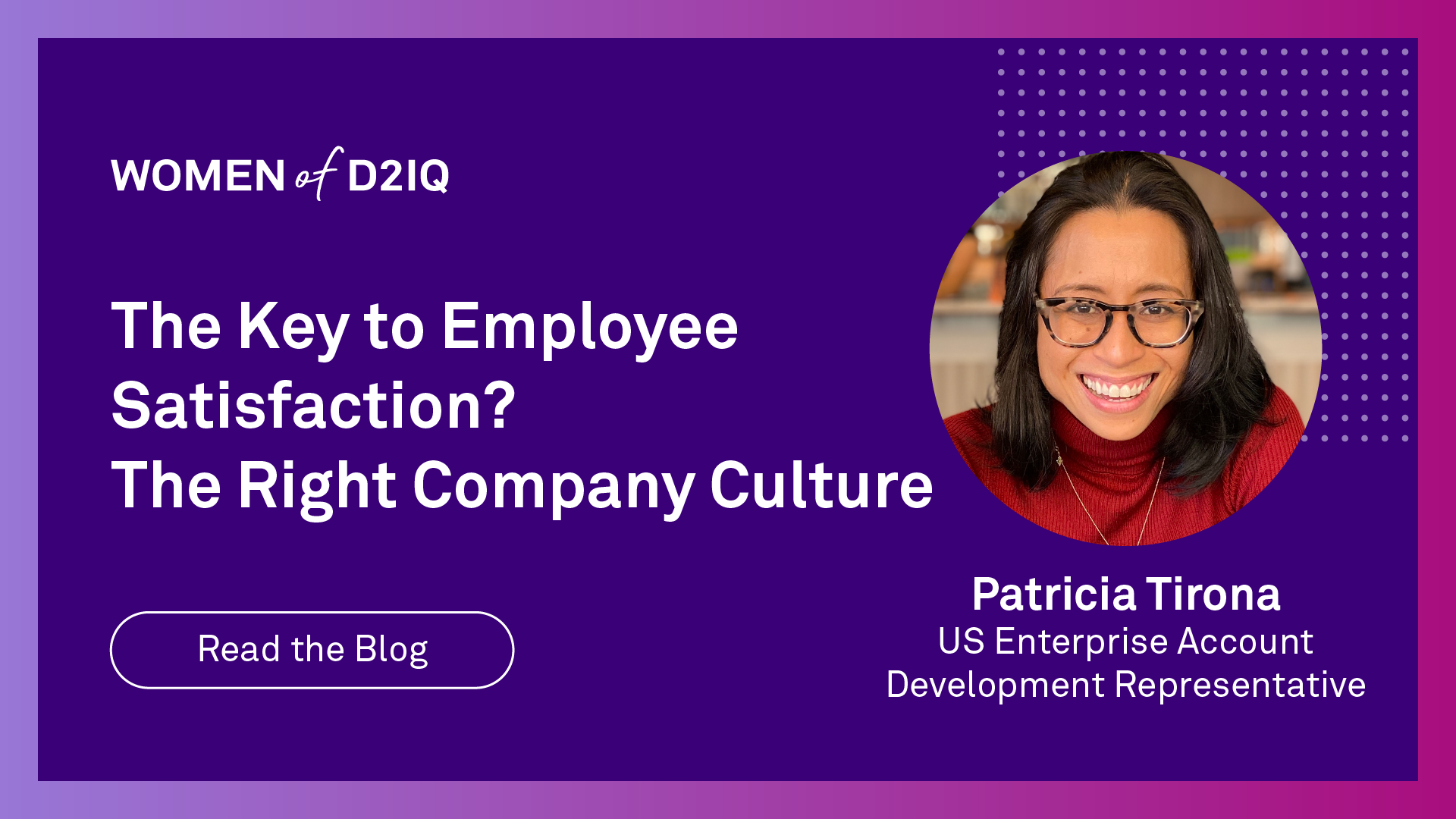 4 min read
Patricia Tirona, Enterprise Account Development Representative
Molly Austin, Senior Director, Head of People
As an Enterprise Account Development Representative, I get to share the latest in the cloud-native space with organizations pushing innovation that could benefit from leveraging the full capabilities of Kubernetes. My answer to the question, "How long have you been at D2iQ?" is a fun one. While I began at D2iQ in October 2020, I've only been with the company for a total of about a year and a half. I'm a boomerang – someone who left D2iQ and came back after a stint at a few other companies.
The experiences I gained at those other companies were so important to my career. I grew professionally, made great connections and learned what I value in an organization that I spend my work week with. All of this boils down to one key piece of advice: Be at a company with the right culture for you. For me, that's D2iQ.
One of the greatest things I've learned during my career is that not all enablement is created equally and the amount of enablement a person needs can vary. It took me a while to realize that D2iQ was the perfect-sized startup for my needs. It provides me with constant engagement, education, and collaboration, and the way the company is organized makes it very easy to know who does what and who is the best contact to support you with a specific task. Moreover, working in a fast-paced field like tech, the engaging and supportive environment inherent at D2iQ is the perfect mix for what I need to feel and be successful.
Having this right culture fit is also vital to my success outside of working hours. I wear many hats outside of work – mom, runner, friend, and more and I am so grateful that I work for a company that makes fueling those facets of my life so easy and seamless. A common theme I've heard among the women in our organization is the support they feel across the board to grow in their professional and personal lives.
I think it speaks volumes about the company's culture that they encouraged me and a few of my colleagues to share our stories this month – and that we're comfortable in doing so. Being a woman in the tech industry doesn't always come easy, but I am grateful to be at an organization that is changing that status quo.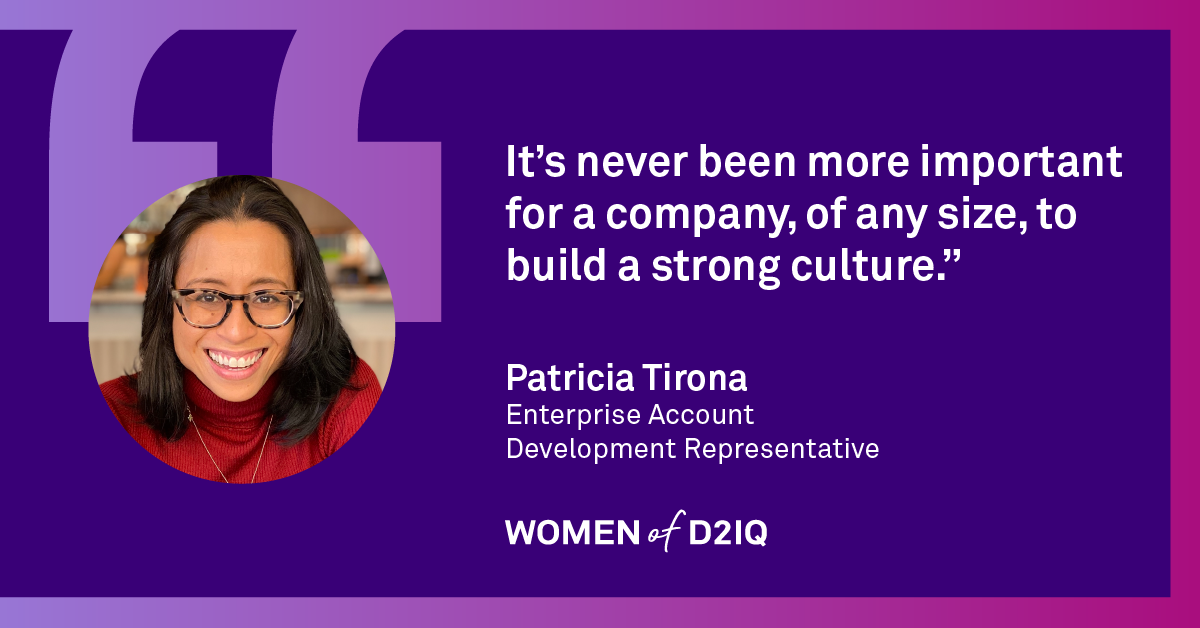 It's never been more important for a company, of any size, to build a strong culture, especially one that is committed to supporting its employees. That strong culture retains employees and can even bring them back if they leave. My time at D2iQ was not a linear experience, but I am grateful that my path brought me back here.
Watch the Interview
→
Be sure to check out the full women of D2iQ campaign
here.
If you are interested in joining these women and our amazing team, please check out our open roles in the
career page.