Company
Women of D2iQ: Embracing Your Differences as a Woman
As a part of our Women of D2iQ series for Women's History Month, we are highlighting a few of the amazing women that play a vital role in our organization. This week, we are thrilled to have Sonali Mishra, a Product Manager, share her story. Read on to learn more about Sonali and check out her entire interview with our Senior Director, Head of People, Molly Austin, below.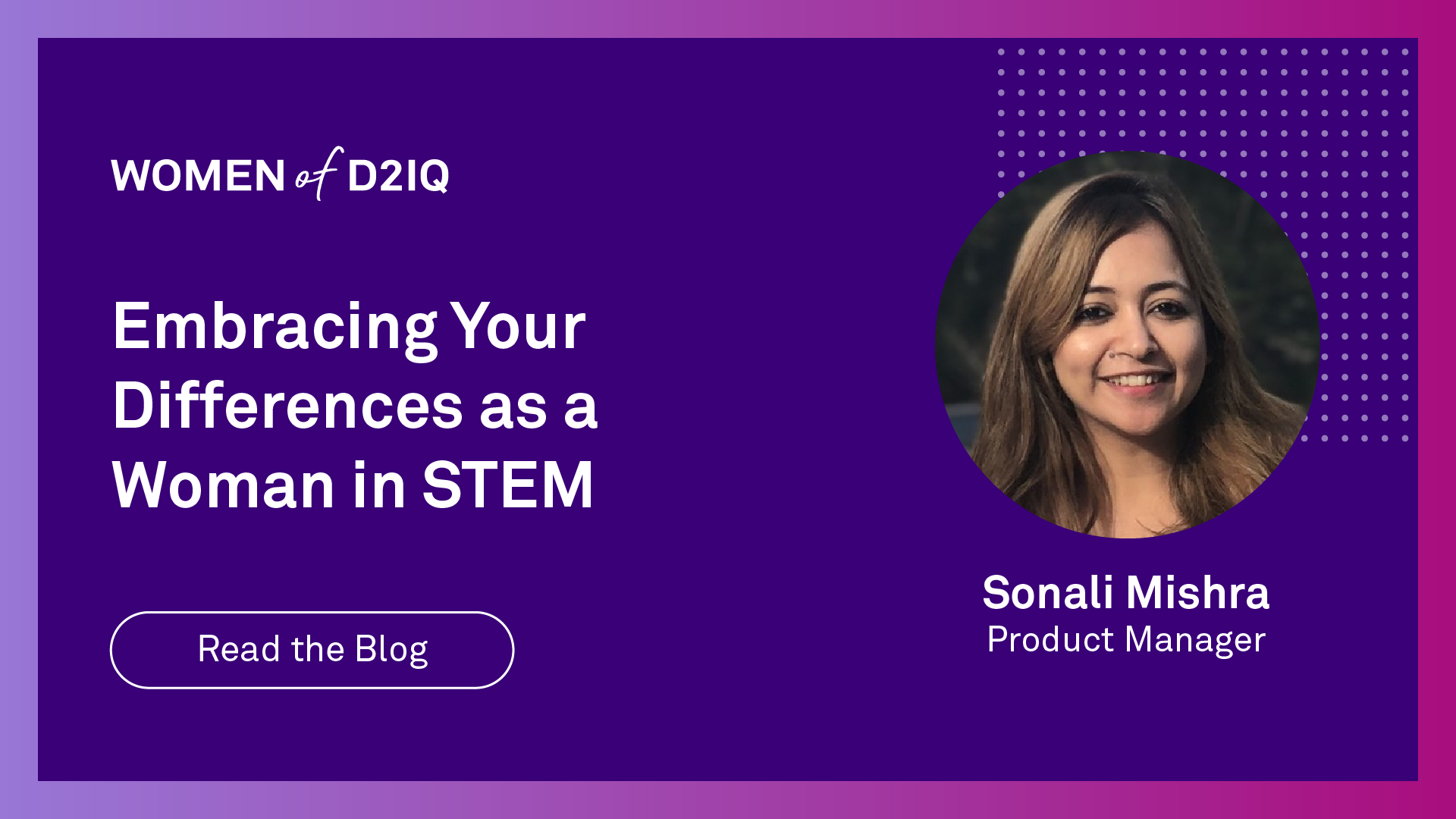 4 min read

Featuring:
Sonali Mishra, Product Manager
Molly Austin, Senior Director, Head of People
As a Product Manager, I play a role in everything related to our product, the D2iQ Kubernetes Platform (DKP). From working with engineering, sales, and marketing to formulating product roadmaps and engaging with customers, I see the product through its different stages of development and decide on our future strategy. In this role, I have a lot of influence over the product, and it's taken me time to learn how to voice my opinion, especially during times in which I was the only woman in the room. Before I came to the U.S., this was something I had never experienced before.
Growing up and attending school in Mumbai, my computer science classes were filled with a nearly equal ratio of men to women. After relocating to the Bay Area to pursue a Master's degree and starting my first job in the technology industry, I realized that I was the only woman on the engineering team of more than 60 people, and one of three women in the entire company. It was a major culture shock, and I found myself trying to blend in and hide my differences.
If I could go back in time, I would tell myself to stop trying to blend in and instead welcome what makes me unique. If you're the youngest person in the room, the only woman, or feel like you stand out in any way, it's important to learn how to own your individuality and voice your opinions. Embracing your differences can help you become a stronger leader and utilize your voice successfully. I wish I had known how to do this earlier in my career, and it's my most important piece of advice for women entering the STEM (science, technology, engineering, and math) field.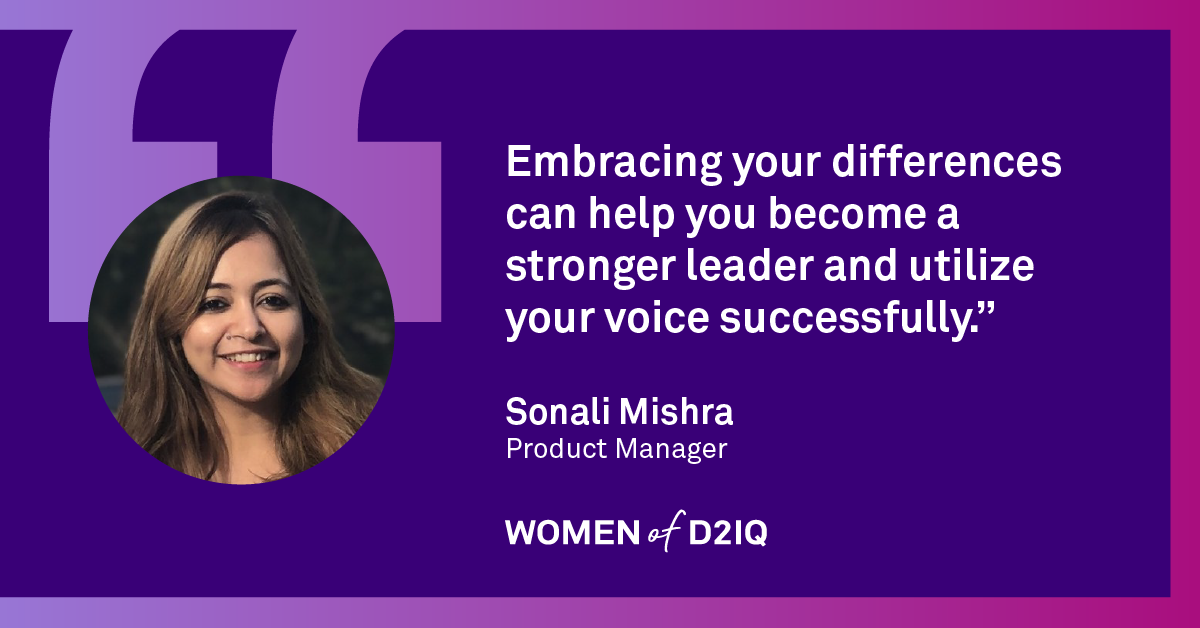 At D2iQ, I constantly feel empowered and represented as a woman in tech. I've learned how to stop blending in and am constantly surrounded not only by strong, intelligent women, but also by an accepting and open community. Women's History Month is a great opportunity to spotlight the gender gap in the STEM field. Women constitute only 34% of the workforce, especially in computer science and engineering. By embracing one another's differences and encouraging young boys and girls to follow their dreams, we can help build a brighter and more equal future.

Watch the Interview →

Be sure to check out the full women of D2iQ campaign this month. If you are interested in joining these women and our amazing team, please check out our open roles in the career page.