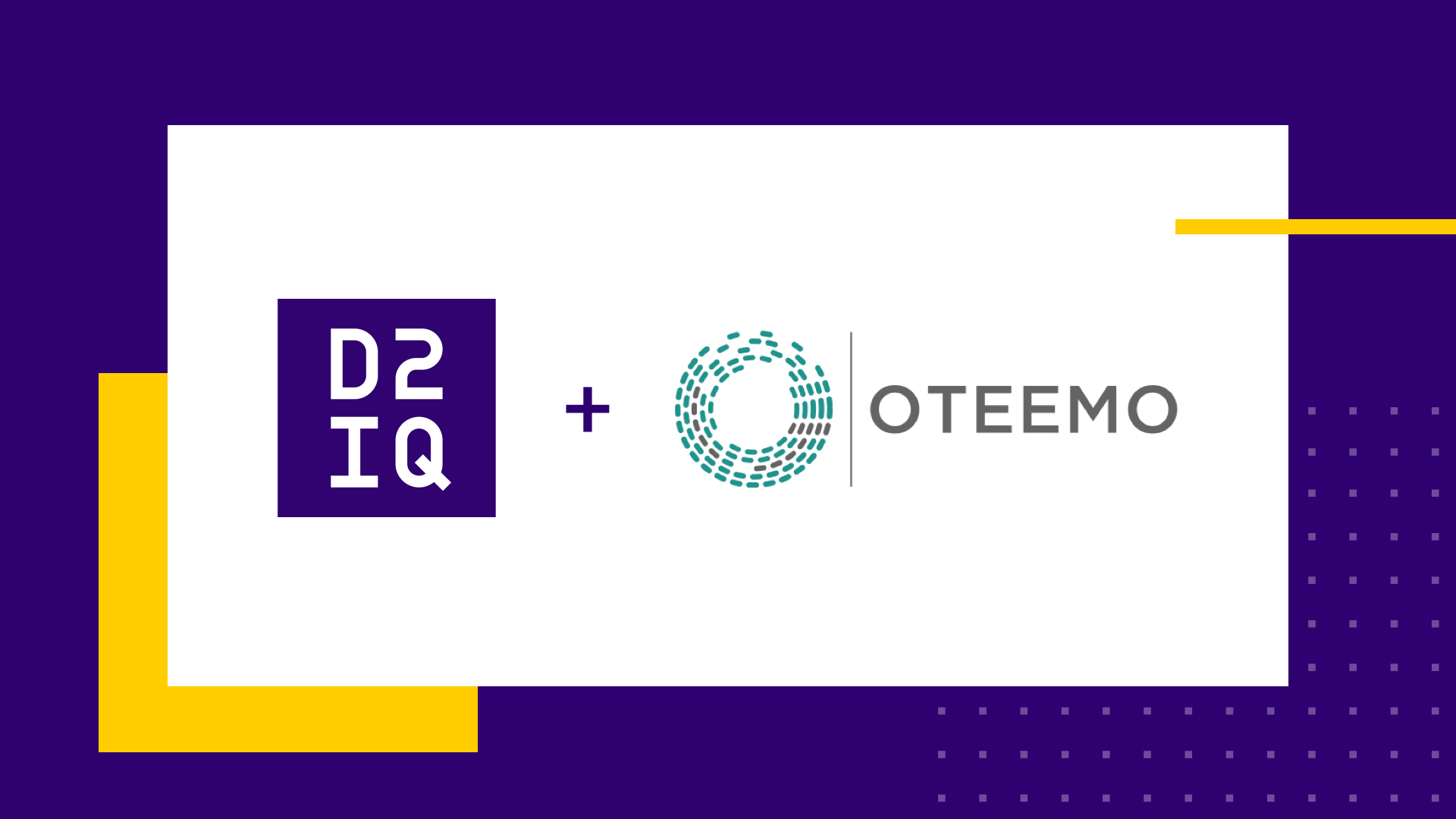 Today, we are excited to announce our partnership with Oteemo, a cloud native consulting organization. This partnership delivers Kubernetes to organizations ready to migrate from OpenShift to pure open source Kubernetes.
"Deploying and managing Kubernetes at scale, within an enterprise, can be a challenging endeavor. Many early adopters of this technology turned to proprietary distributions such as OpenShift, mainly to have enterprise support for their container platforms," said Raja Gudepu, CEO of Oteemo. "However, as the Kubernetes ecosystem evolved within the last couple years, the pace of innovation within the upstream Kubernetes community has accelerated significantly. Proprietary distributions of Kubernetes are facing a tough challenge to simply keep up with the pace of innovation. The partnership between D2iQ and Oteemo delivers something traditionally out of reach for most mainstream organizations; a path to pure open source Kubernetes with Day 2 services and support."
There is a deep fork between pure open source Kubernetes and propriety Kubernetes deployments; like OpenShift. So for organizations that need to stay close to the innovation curve, now is the time to make the migration from propriety Kubernetes offerings to pure open source Kubernetes. The freedom and flexibility this migration provides is what enterprise organization are asking for and precisely what the D2iQ Oteemo partnership delivers.
To learn more about the partnership and offering, book a meeting at KubeCon + CloudNativeCon North America 2019.