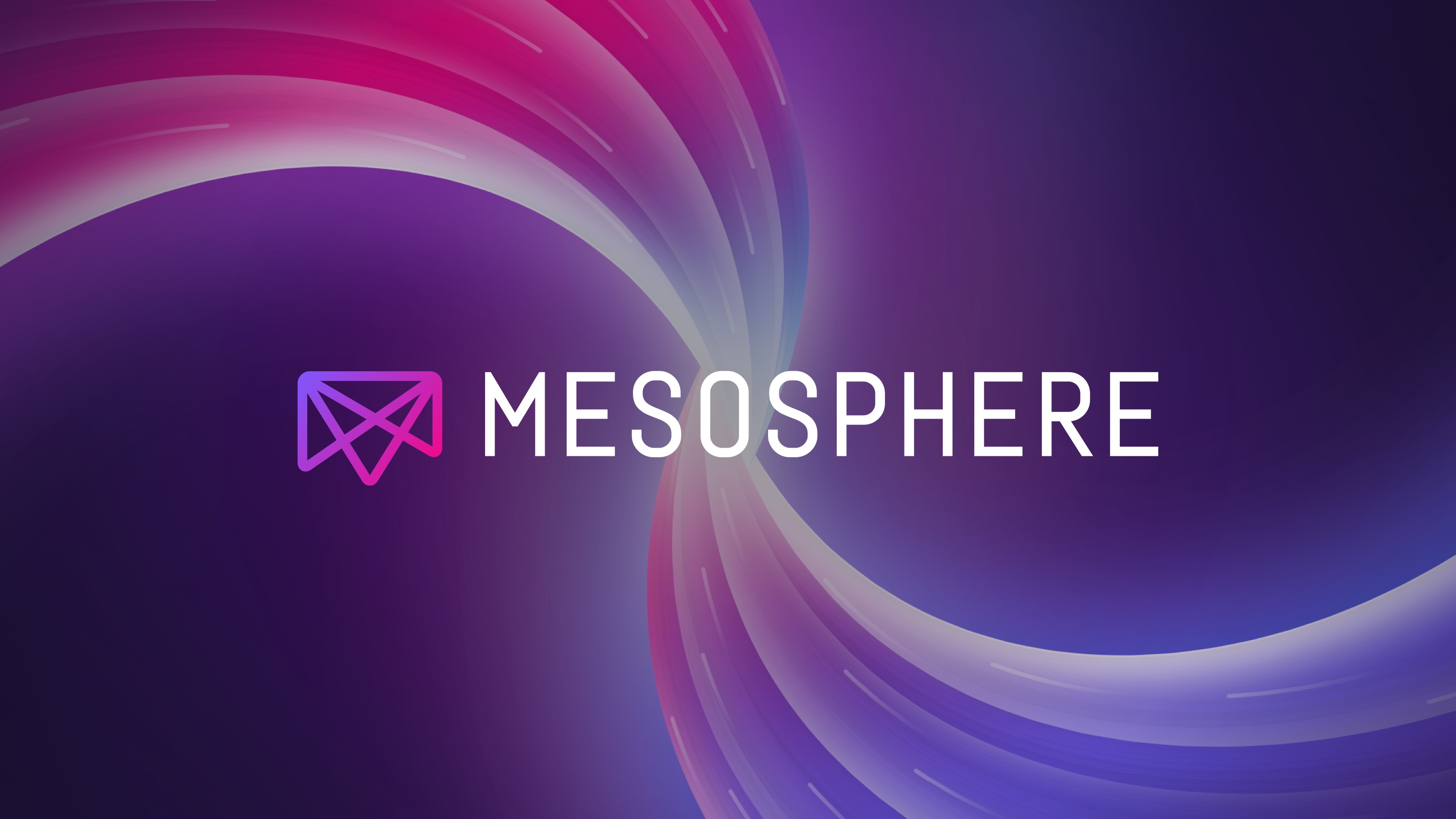 As we're well into our third quarter, I'm excited about what we have achieved so far at Mesosphere. Last year in Q4 we issued
news
about hitting a $50m+ run rate and this year's Q2 marks our biggest quarter ever, beating our numbers over the last 14 quarters. In fact, according to a recent report from Inc, we are the third fastest-growing software company in the U.S. with a revenue growth of 7,507 percent.
We have raised over $251M from some of the world's leading VCs that share our belief that the developer will lead the continuing technology revolution. Today, we have a team of over 300 employees around the world at our dual headquarters in San Francisco and Hamburg, and we have a growing presence in China and around the world.
Over the last few years we have evolved our offerings, and our growth trajectory as a hybrid cloud platform has paralleled the adoption of hybrid cloud in the enterprise. Our product is used for enabling truly world-changing technology for some of the most exciting projects at the largest companies on the planet.
The company has accomplished so many breakthroughs over the years and I know that we have never been stronger. It's been a humbling journey to say the least, and I could never have imagined the growth, success and scale we would achieve in only five years. While we have enjoyed amazing customer wins, growth and established ourselves as a key player in the market since I co-founded the company in 2013, I believe we have barely scratched the surface.
I've been reflecting on our next phase of growth and what it will take to reach our full potential, and it's become clear to me that now is the right time to take Mesosphere to the next level. To accelerate our forward momentum and lead us to a higher level of success, including the possibility of an IPO, I believe that it makes sense to transition Mesosphere from a founder-led company to one headed by someone who has experience leading companies into public markets.
I recognize where my strengths lie and where others will have more experience. Now is the right time to bring on a leader who has seen an enterprise grow way beyond $100m in yearly revenues and can refine our go-to-market strategy. I feel a new, seasoned executive will be the best person to guide the company through the next chapter of our journey.
We have engaged a leading search firm to help us find a great leader who is inspirational, able to scale our operation to thousands of employees, advance our strategy and help us reach our grand vision. The new CEO will be chartered with building a global brand and offering a hybrid-cloud platform engineered with simplicity at the core for developers to run applications of any size.
No matter who our new CEO is, our primary mission will remain the same--to create world-changing technology that makes it incredibly easy for enterprise companies to innovate with multi-cloud, IoT, edge computing, machine learning, and more.
Once we've identified this person, I'll be taking on a new role focused on our customers, vision, strategy and technology--all while working closely with the new CEO.
I am tremendously excited about our future and the achievements ahead. I want to thank everyone who has helped turn this dream and passion into a reality. The skills I have learned and the friendships I have made while helping to build this company will last me a lifetime. For that, I will be forever grateful and I couldn't be more excited for the journey ahead.
The best is still ahead of us.
Flo