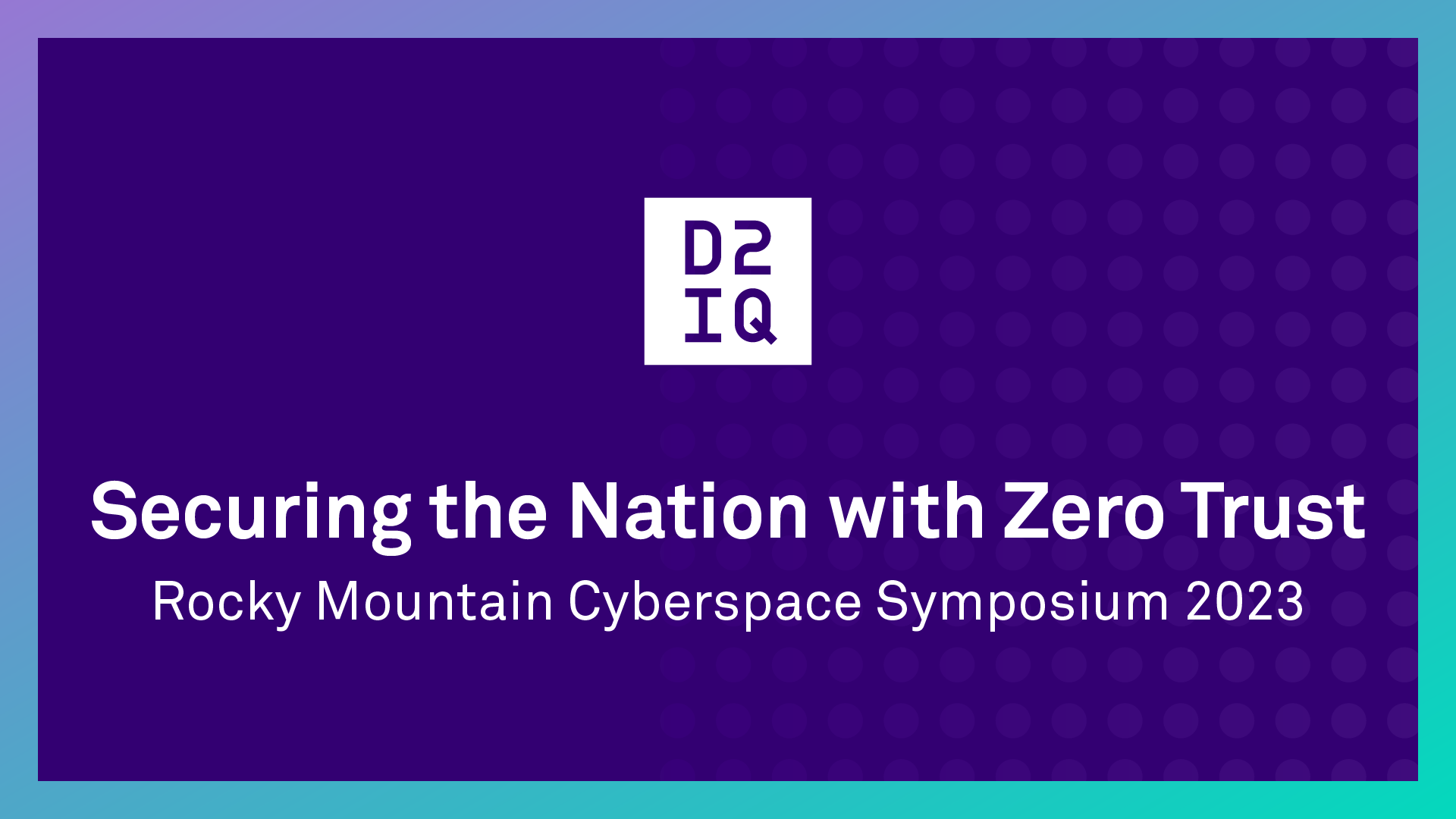 D2iQ is pleased to announce that we will be exhibiting in partnership with Dinohead at the Rocky Mountain Cyberspace Symposium 2023 (RMCS 23), February 20-23, in Colorado Springs.
The RMCS23 conference provides a venue for senior government, military, industry executives, and academics to share information and best practices to meet cyberspace challenges and improve cyberspace operations.
The theme of this year's conference is "Post-Pandemic Zero Trust."
Approaches to implementing zero trust security are explored in a variety of RMCS 23 sessions, including:
"Building Your Zero Trust Architecture"
"Navigating and Planning Zero Trust Migrations"
"A Practical Journey Towards Zero Trust Adoption"
"Integrating the Zero Trust Pillars into a Holistic Security Ecosystem"
Zero Trust a Government Imperative
In General Dynamics Information Technology's 2022 report, "
Agency Guide to Zero Trust Maturity
," 63% of respondents from federal civilian and defense agencies said they believed their agencies would achieve specific zero trust security goals by the end of fiscal 2024.
This theme aligns with the U.S. Department of Defense (DoD)
Software Modernization Strategy
, which calls for the unification of efforts across the DoD and its partners to produce a portfolio of best-in-class software capabilities enabled by DoD processes. These capabilities, says the DoD, "must augment and integrate with other infrastructure components to include Zero Trust Architectures (ZTA)."
The DoD also has established a
Defense Critical Infrastructure Program
(DCIP), whose guidelines include hardening assets, isolating or increasing security of networks, and adding redundancy to help ensure resilience.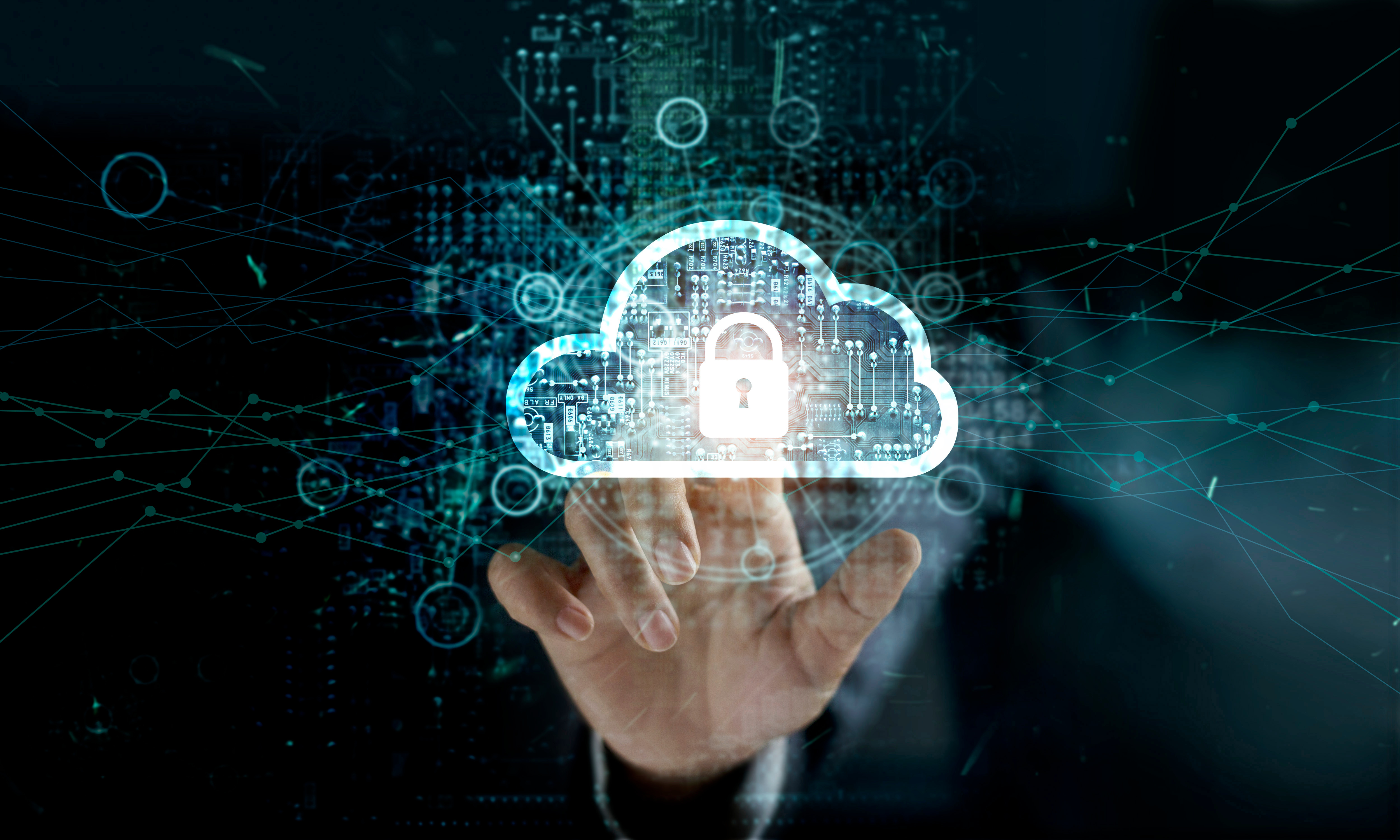 D2iQ Sets a Government Kubernetes Standard
Modernizing government agencies while instituting zero trust requires a reliable and secure container management platform as the foundation for achieving these goals.
For RMCS 23 attendees, this is an opportunity to learn why leading system integrators (Northrop Grumman, SAIC, Lockheed Martin, and more) have made DKP their standard platform for the Kubernetes solutions they create for their military and government clients.
Said Ritchie, "D2iQ has found a way to hit the sweet spot of democratization of Day 2 operations in Kubernetes, while still getting the value of upstream open source CNCF. Those two things together, plus the built for air-gap capability, makes it a no-brainer."
Modernizing the Military
The DoD Software Modernization Strategy calls for the military to gain the ability to "securely deliver resilient software capabilities" to empower warfighters and cyber defenders with the latest innovations to better understand the battlefield, including the use of automation and machine learning to realize the goals of the Joint All Domain Command and Control (JADC2) initiative.
As this
solution brief
explains, D2iQ is unique in its ability to support the advanced capabilities outlined in government initiatives like JADC2. Likewise, this
companion brief
describes how D2iQ meets the tactical edge communications requirements of the Space and Missile Defense mission to deliver synchronized communications to joint operations during battlefield conditions.
These capabilities have made the D2iQ Kubernetes Platform (DKP) the Kubernetes platform of choice for a broad range of government and military customers, including the U.S. Department of Defense, U.S. Air Force, U.S. Navy, U.S. Department of Homeland Security, U.S. Missile Defense Agency, Naval Undersea Warfighting Development Center (UWDC), Office of Naval Intelligence, and U.S. Space Force.
Secure by Design
Deepak and his engineering team follow these principles in designing DKP, which is pronounced customer-ready only after rigorous security testing. Their work has enabled D2iQ to earn the classified and top-secret security certifications required for installation in government environments. The DKP design team's keen focus on security also is reflected in DKP's ability to
meet the NSA/CISA Kubernetes hardening guidelines
.
As Deepak points out in his
2023 predictions
, Kubernetes clusters are not secure by default, and as threats become more advanced and mature it will be unrealistic to require developer teams to also be security experts. This is why, he explains, "Deploying Kubernetes platforms with security built in by default will be recognized as a means to reduce the burden of security on IT teams."
If you are attending RMCS 23, drop by our booth (#406) to learn more about DKP's reliability, ease of management, military-grade security, and advanced capabilities, all of which are causing major system integrators like SAIC and Northrop Grumman to choose D2iQ as the Kubernetes platform of choice for their government deployments.