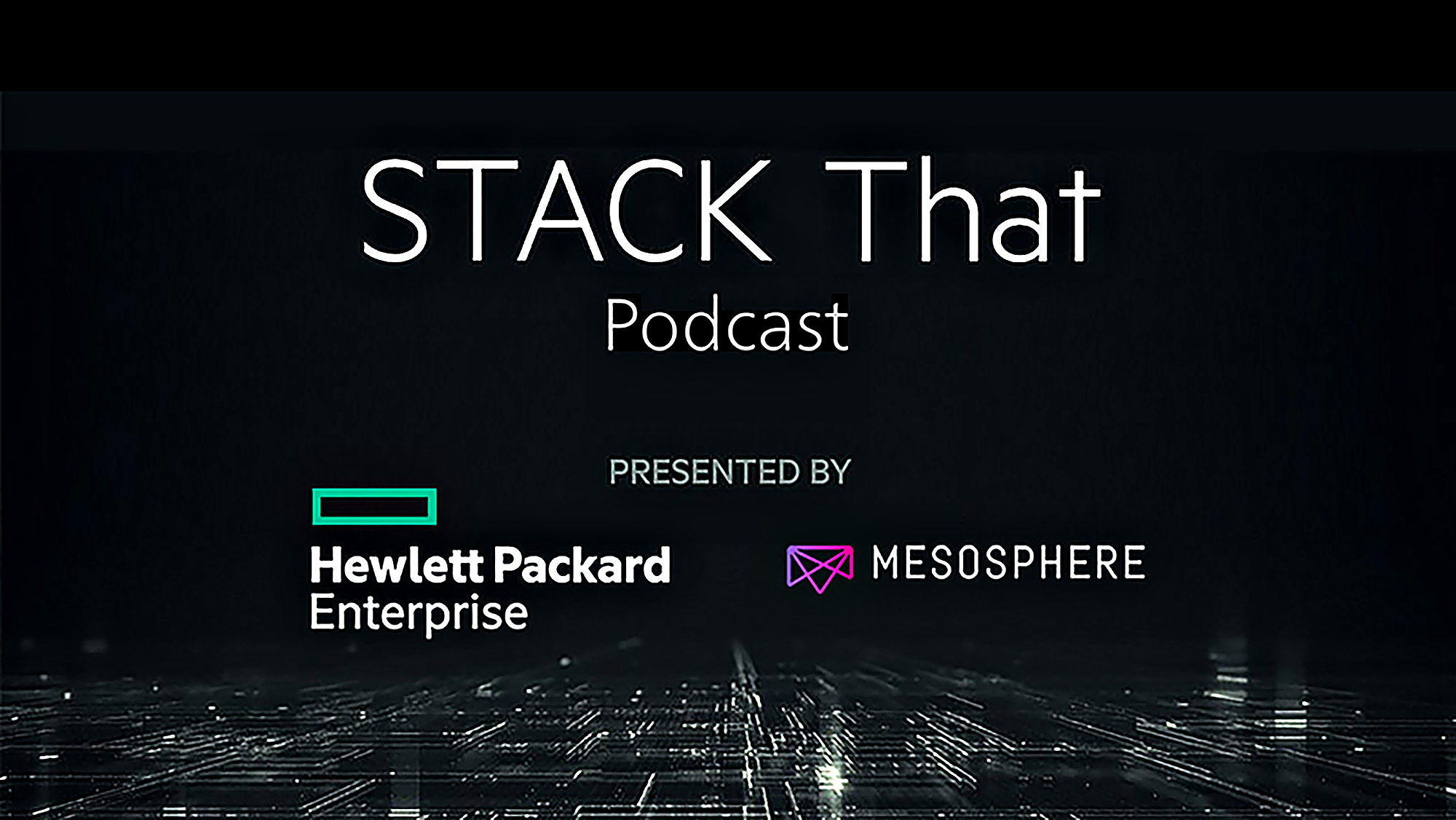 The origin of the term "the cloud" is lost in the past, but the use of the word as we know it has become popular in the last ten years. It started humbly, as a way to conveniently store data, but has evolved into something much more significant, as have other terms used to describe different clouds like edge, hybrid, public and private.
Everything is not going to the public cloud, and at the same time innovation for the data center isn't standing still. This is leveling the playing field with the public cloud in terms of cost, speed, simplicity and end user experience. Most customers have a hybrid environment today, but we hear again and again, it wasn't planned that way up front and the complexity continues to grow.
Of course, the cloud is just one piece of the puzzle. The full integrated solution comes with hybrid IT. This week on STACK That, we're talking with Don Duet, President and COO of Vapor IO, whose team is putting edge clouds into the wireless network base station.
"The cloud itself is going to need to adapt over the next several years to really meet the localization needs of business," says Don Duet. "In order to provide more computing capacity in a localized temple mode — so you can really do things fast and get them closer to where information and data is being generated — the cloud needs to move from being a highly centralized collection of data centers that's up in the cloud to becoming much more local, much more distributed and much more federated."
Building Edge and Hybrid Clouds
To compete in the digital world, organizations need the right mix of traditional IT, private and public clouds to support their apps and data – and to meet their business needs. IT must be empowered to create and deliver new value instantly and continuously. Today's infrastructure must have reduced operational complexity for traditional workloads and increased performance and flexibility for the new breed of applications and services. HPE is helping our customers get there, from delivering the expertise and financial tools to help define the right mix of on-prem/off-prem cloud, to optimizing the delivery and consumption model that best fits their strategy.
Mesosphere makes it possible for enterprises and webscale companies to quickly deliver distributed and federated data-driven services on any datacenter or cloud infrastructure. Mesosphere DC/OS is the premier platform for building, deploying, and elastically scaling modern applications and big data. DC/OS makes running containers, data services, and microservices easy across your own hardware and cloud instances.
Learn more about Vapor IO and the hybrid IT landscape in this week's podcast below.
https://soundcloud.com/stackthat/cloud-will-consume-the-world-but-its-not-the-cloud-you-think
Listen and subscribe to the latest episodes of STACK That on our podcast content hub, or with your favorite podcast app:
iTunes | Google Play | SoundCloud | Stitcher | RSS
Guests
Don Duet, President and COO, Vapor IO
Don Duet has been the President and Chief Operating Officer at Vapor IO, Inc. since June 21, 2017. Mr. Duet serves as a Strategic Advisor to the Board at Apptio, Inc. He is an Operating Advisor of Elsewhere Partners. He served as Co-Chief Operating Officer and Head of Global Technology Infrastructure of Technology Division at The Goldman Sachs Group, Inc. Mr. Duet led the Compliance Technology and Market Risk Technology Groups at Goldman Sachs. He joined Goldman Sachs in 1988 as an associate in the Technology Department within Fixed Income, Currency and Commodities in New York. He transitioned to a number of roles within Technology, relocating to London in 1991, Frankfurt in 1993 and Tokyo in 1996. He served as the Chief Information Officer for Goldman Sachs Asia from 2001 to 2006 and was named its Managing Director in 2000 and Partner in 2006. Mr. Duet earned a BS in Computer Science and Mathematics from Marist College in 1988.
Hosts
Florian Leibert, Co-Founder & CEO at Mesosphere
Florian Leibert co-founded Mesosphere (now D2iQ)in 2013 and currently serves as CEO. Since 2013, The company makes Mesosphere DC/OS, which allows webscale and enterprise companies to quickly deliver containerized, data-intensive applications on any infrastructure. Florian is passionate about building IoT infrastructure and enjoys discussing the benefits of the modern application stack as well as how D2iQ customers are building world changing technology. He is also the main creator of Marathon, an orchestrator and scheduler that operates on top of the Mesos software. Florian Leibert drove fundraising efforts through four rounds of financing from prominent investors like Khosla Ventures and Andreessen Horowitz. In addition to his role at D2iQ, Florian Leibert serves as an investor with Away and Drift.
Prior to co-founding Mesosphere, Florian Leibert held engineering leadership positions at prominent internet sites, including Airbnb, Twitter, Ning, and Adknowledge. At age 16, he co-founded online marketplace Knaup Multimedia in Germany.
Byron Reese, CEO & Publisher at Gigaom and CEO at Knowingly
With 25 years as a successful tech entrepreneur, with multiple IPOs and exits along the way, Byron Reese is uniquely suited to comment on the transformative effect of technology on the workplace and on society at large.
As a successful serial entrepreneur and award-winning futurist, Byron balances two unique perspectives. As a futurist, he leads his audience to explore the unprecedented technological changes destined to trigger the dramatic transformation of society. And as an entrepreneur, he shares how to profit from this change while still meeting the practical realities of operating a business.
Speaking across the globe, Byron brings great enthusiasm and talent for deciphering our common destiny and unlocking business opportunities within it. Byron's keynotes and appearances include the PICNIC Festival in Amsterdam, SXSW, the TEDx Austin, Wolfram Data Summit, Spartina, and the IEEE Global Humanitarian Technology Conference, among others.
Byron is also the publisher of Gigaom. A role enhanced by 20 + years' experience building and running successful Internet and software companies. Of the five companies he either started or joined early, two went public, two were sold, and one resulted in a merger.