Partners
Mesosphere Partners with Macquarie Government
New partnership brings Mesosphere's cloud management technologies to the Australian government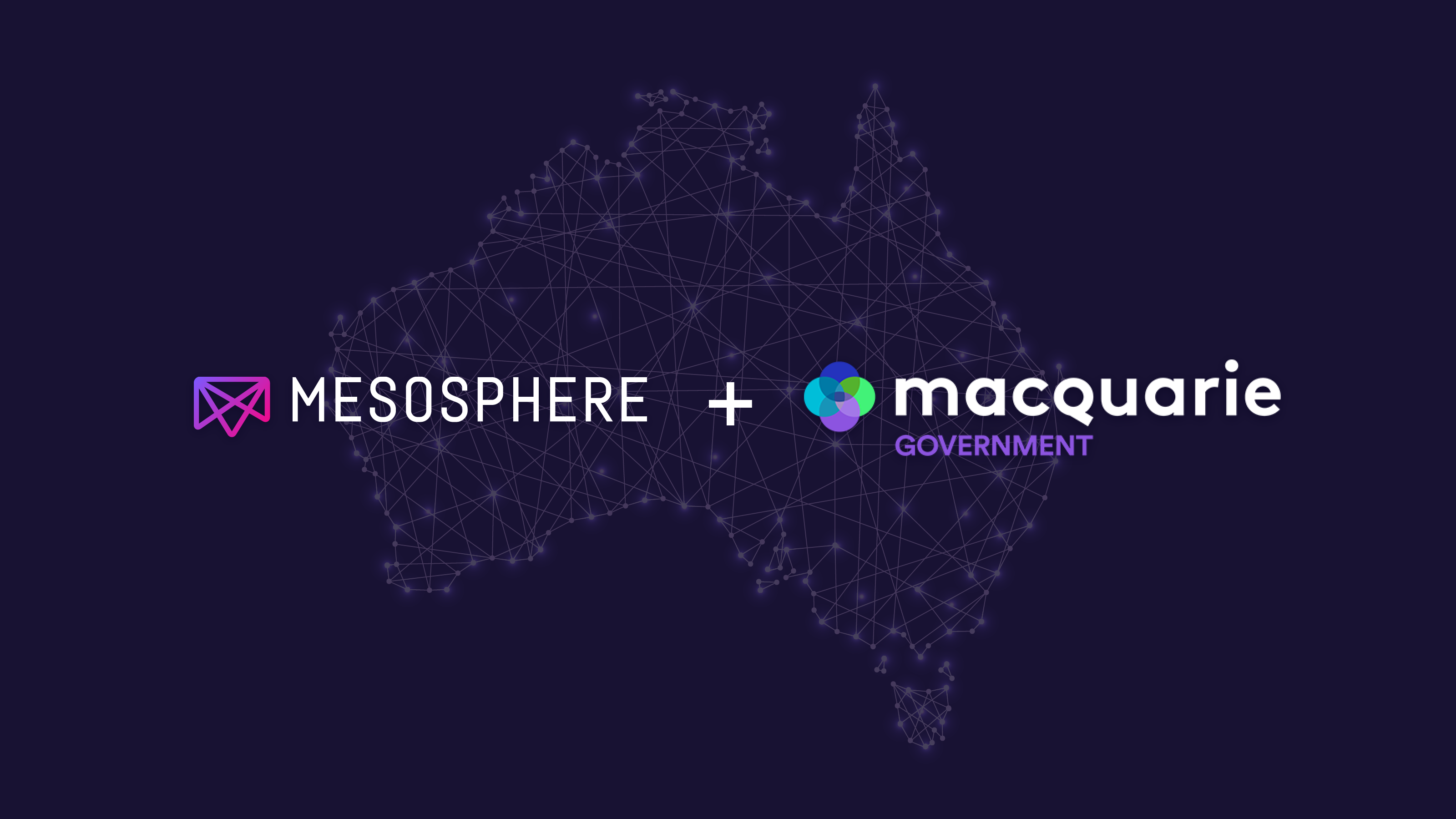 Today, we are excited to announce our partnership with Macquarie Government. This exclusive partnership will make Mesosphere's industry-leading cloud management technologies available to the Australian government and combines the power of Mesosphere's big data platform-as-a-service and next generation application development with Macquire's federally accredited cloud services.
This partnership will enable government agencies, throughout the country, to drive and leverage their big data investments, reduce their public cloud spend by up to 30 percent, and cut project application development lifecycles by almost 50 percent. In addition, it will give them the freedom and choice in their IT environment, all while accelerating their time to value for new digital initiatives.
"Macquarie Government is committed to delivering innovations that create a performance and security benefit for our government customers and steer their agencies toward a more efficient digital future," said Aidan Tudehope, Managing Director.
The Macquarie Government and Mesosphere partnership will enable government agencies to modernize their IT environment for increased agility, flexibility, management, and security.
"The partnership with Macquarie Government is exciting, as it will expand the data services and frameworks offered on the DC/OS Service Catalogue," said William Freiberg, Chief Operating Officer, Mesosphere.
"We look forward to working with the Macquarie Government team to assist federal and state governments to break the shackles of proprietary cloud lock-in and deliver an accelerated time-to-market with the infrastructure and services needed to deploy machine learning and IoT applications at scale."