Company
D2iQ Takes the Next Step Forward
Based on the changing market needs and very clear feedback from our customers, D2iQ is making the decision to focus our resources on the future, that being our DKP portfolio of products.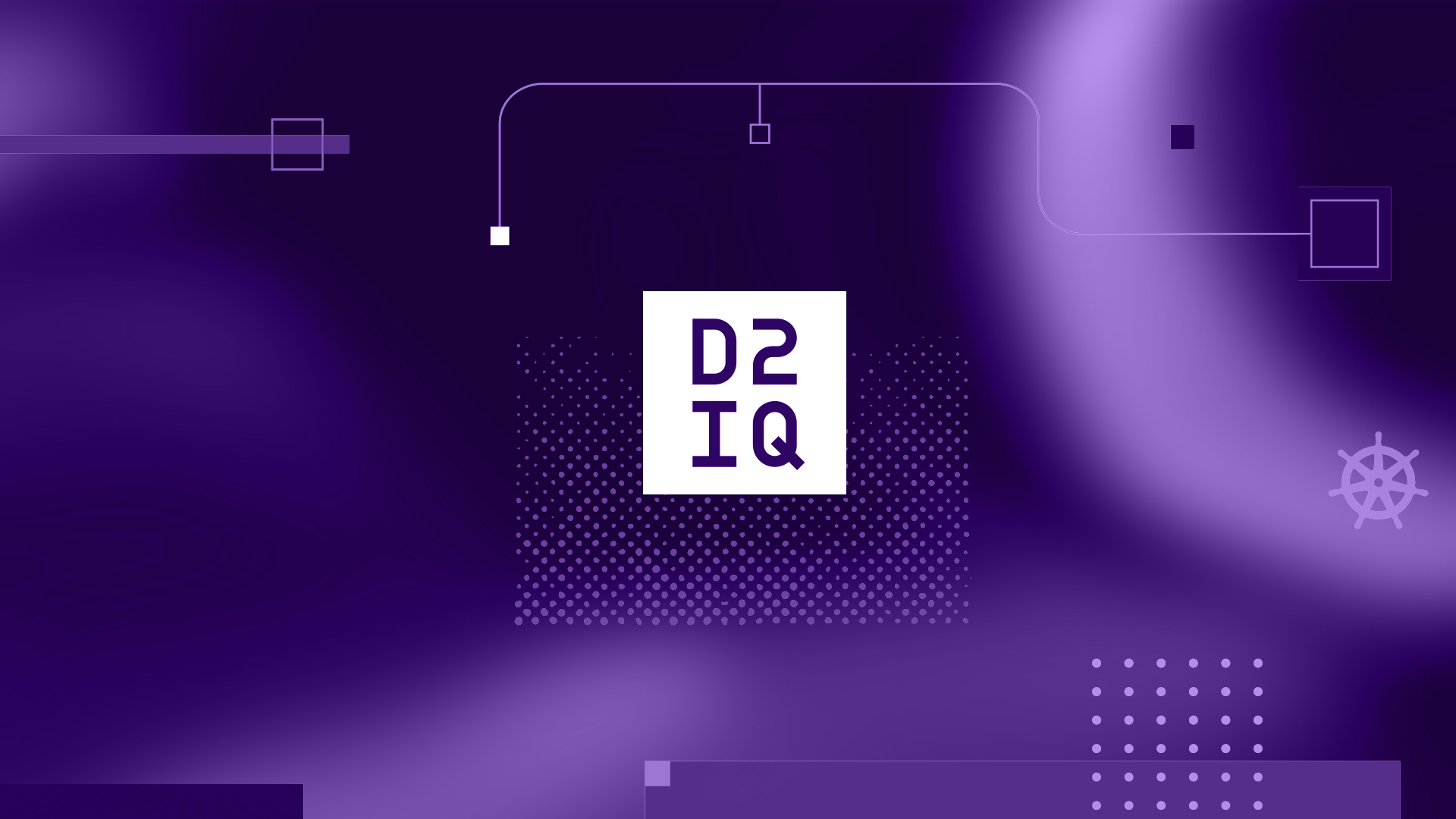 When I co-founded D2iQ more than seven years ago, only a handful of the world's leading organizations were beginning to embark on their cloud native journeys. We empowered many of these brands with our DC/OS offerings and support, enabling them to scale deployments in production environments and become truly cloud-driven organizations.
Over the past year and a half our focus has been providing our customers with a path that enables Kubernetes adoption that meets the demanding needs of the enterprise. The result is the D2iQ Kubernetes Platform (DKP) which is not only the leading independent Kubernetes platform and highly rated in the latest Forrester study, but has mostly reached feature parity (and in some cases, superiority) with the DC/OS platform.
Today, nearly every organization is on a cloud native path fueled by Kubernetes. In fact, our recent
survey report
found that 89% of organizations are running Kubernetes in production or pre-production environments and that 77% of organizations feel that Kubernetes is a central part of their digital transformation strategy. This data aligns with what we're seeing in the market and with our customers. As cloud native technology matures organizations are looking to Kubernetes to address critical business issues. More and more companies expect enterprise-grade Kubernetes deployments in production and at scale to meet the complex needs of Day 2. Consequently,
last quarter
was our most successful in company history, led by multiple $1M+ deals for the
D2iQ Kubernetes Platform
(DKP).
Based on the changing market needs and very clear feedback from our customers, D2iQ is making the decision to focus our resources on the future, that being our DKP portfolio of products. In order to accelerate the delivery of the innovation our customers have become accustomed to from D2iQ, it is necessary for us to align our business to support that objective.
Starting today, we will begin the process to wind down the Mesosphere DC/OS Platform. We will continue to provide support for our current DC/OS customers, of course, but will no longer be investing in new features or capabilities. We are working closely with existing customers to migrate to the D2iQ Kubernetes Platform and provide them with the enhanced innovation and enterprise capabilities available from Kubernetes.
With this shift in product strategy, we have also focused our R&D resources on continued innovation within our DKP platform and resized the company to become more nimble and streamlined.
I feel that this acceleration in strategy is needed to focus our company to meet the exploding demand for our unique Kubernetes solutions, services and expertise. We believe this shift in product strategy best positions us for future success and we look forward to helping the D2iQ ecosystem harness the business value of Kubernetes. We will continue to evolve our operations to meet the needs of our customers, partners, and the overall cloud native market, and believe the decisions made today best position the company for the long-term.
In order to help us execute on our new focus, we have made several important and well-deserved internal promotions. These include: Joe Taborek, who has accepted the expanded role of President of Worldwide Field Operations; Deepak Goel, our new Chief Technology Officer; Darron Makrokanis has expanded his role to SVP, Americas Sales; likewise, Louise Bulman is now VP, International Sales; and finally the promotion of Alexandra Steadman to VP of Global Demand and Field Marketing. Each of them has made significant contributions to our recent performance and will be key members of our team as we continue to help customers achieve success in Day 2 operations.
In conclusion, I want to thank all of our loyal customers, particularly those DC/OS users who were fellow pioneers in the growth of the cloud native landscape from the beginning. I also want to express my sincere gratitude to our employees who strive every day to find a better way for our customers. I'm so excited to go forward with both our employees and our customers to push new boundaries of innovation and usher in the next chapter for our industry focused on a smarter Day 2.
Sincerely,
Tobi Knaup
CEO & Co-Founder