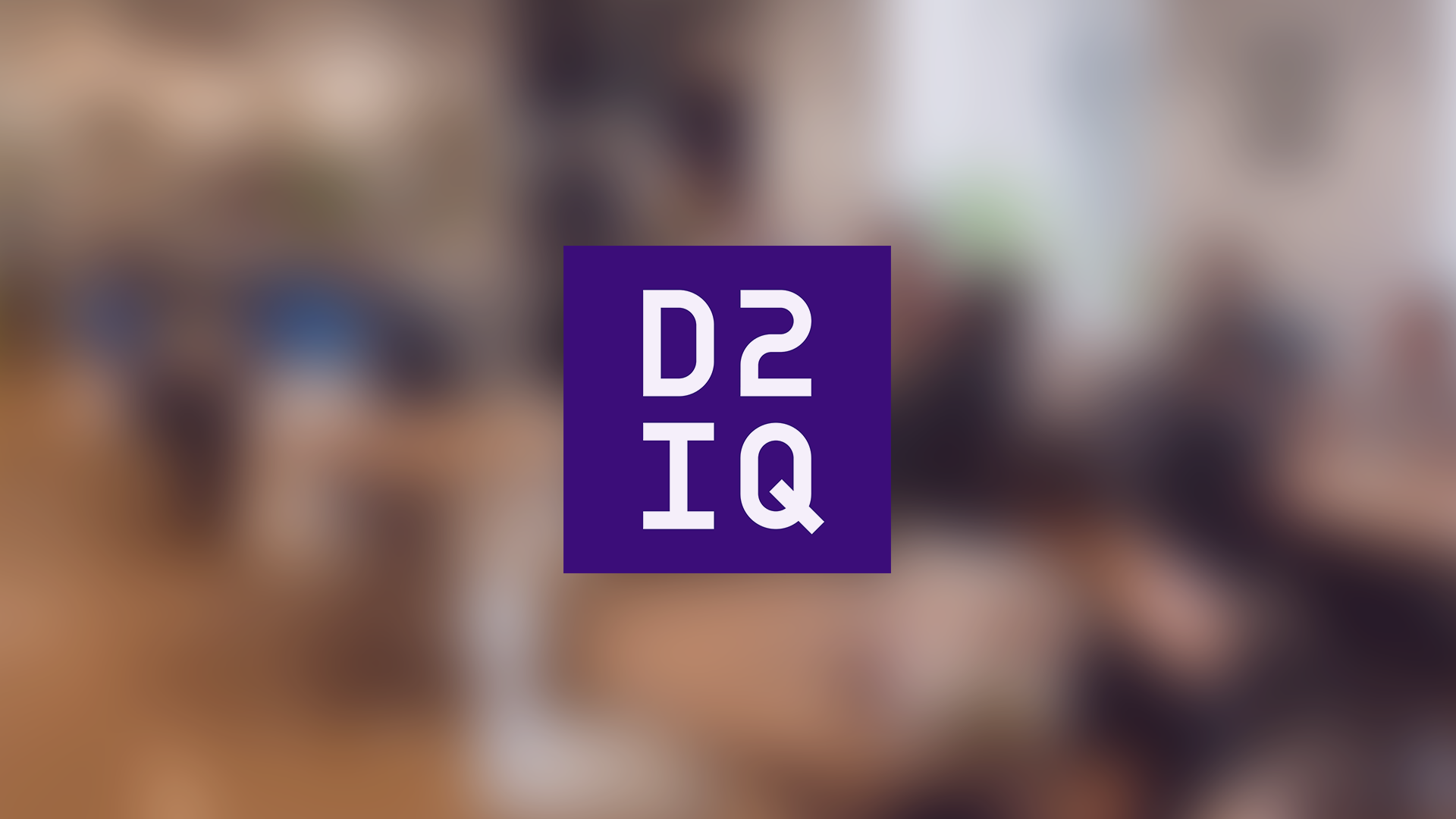 From Mike Fey, CEO

I've had the privilege of working alongside the talented team at D2iQ to chart a path for customers to ensure cloud native success on Day 2 and beyond. As a company, we've architected a significant expansion in strategy and portfolio, leading to substantial gains in momentum. Here's a quick rundown of the highlights:

launch of a true enterprise-ready Kubernetes platform with 4 separate products and more to come while continuing to support our Mesos-based customers and growing those capabilities;
expansion of comprehensive, market-leading professional services and training offerings;
rebranding of the company and messaging to reflect our future
We—the Board, executive leadership, and myself—share a united and confident view of the present and future for D2iQ. This is a natural inflection point, now that the groundwork has been laid and the strategy is gaining momentum, for me to pass the torch to long-term leadership to guide the company forward. I will be taking some long overdue downtime for rest and focus on my family and health before engaging on the next chapter of my career, which includes taking on an advisory role at D2iQ.
I've been working with the Board and members of our executive staff for a few months now on an appropriate transition plan. And, we all agree that we are positioned at just the right moment as D2iQ moves beyond the strategy of the rebranding and product alignment to focus on execution on the market opportunity and continued growth of the company.
While I did not take this decision lightly, knowing that D2iQ's executive leadership team is incredibly well positioned to execute for the long term gave me confidence to step down. I'm very excited to announce that Tobi Knaup, co-founder and current CTO, will share the helm with William Freiberg, current President and COO, as Co-CEO's for D2iQ.
The Co-CEO model is uniquely suited for where we are at D2iQ, as Tobi and Will possess remarkably complementary skillsets. For this next phase, it's been clear to me for some time that deep expertise in the cloud native/container space is a remarkably valuable asset and Tobi is the perfect fit for this role, leading the R&D and Human Resources functions of the company moving forward. Will, as an executive hired in the company's early days leading the company to its initial Go-To Market successes, is a natural leader for our Go-to Market strategy and will also lead the Finance, Legal and Accounting functions. Together, they are poised to seamlessly take the reins as they are tremendous leaders and possess a uniquely rich perspective on D2iQ's legacy, culture, values and vision.
With exciting times ahead for the company, I do want to reflect for a moment. I'm beyond proud of what the team at D2iQ has accomplished and grateful for the support I've received from all levels of the organization, the Board and our customers. Even though I won't be part of the day to day operations, I'll be your biggest supporter and cheerleader from the sidelines. Thank you to each employee at D2iQ, both past and present, for their hard work, dedication and results.
Thank you also to Tobi and Will for their support and leadership today and into the future.

—Mike Fey
From Tobi Knaup & Will Freiberg

When Mike joined D2iQ, he brought a very unique expertise in setting the path to industry leadership. Mike's tenure marks a transitory phase for the company -- expanding from our Mesos roots to deliver enterprise-grade cloud platforms so that customers can embrace prevailing open source and cloud native innovations, such as Kubernetes.
Mike's role in the brand transition to D2iQ (from Mesosphere), leading the significant expansion in strategy and product portfolio, has been remarkable and something rarely executed so successfully. He has achieved the objectives set out for him by the Board both sooner and more effectively than anticipated, and we are celebrating this accomplishment, both with Mike and our extended D2iQ team.
D2iQ is experiencing significant momentum and a very strong market position. We thank Mike for his strategic leadership and many impactful contributions to reach this point, and we look forward to collaborating with him in the future.
As a co-founder and early executive of the company, respectively, we are both energized to leverage our deep technical and Go-to-Market expertise in the cloud native space to lead D2iQ into the future. Together with the Board, we stand in alignment regarding our go-forward plan, which is laser focused on sharp execution to support the success of our customers and employees. With our new suite of enterprise solutions centered around Kubernetes and other prevailing open source projects now generally available, we couldn't be more excited about the opportunity ahead of us.
—Tobi Knaup and Will Freiberg