For more than five years, DC/OS has enabled some of the largest, most sophisticated enterprises in the world to achieve unparalleled levels of efficiency, reliability, and scalability from their IT infrastructure. But now it is time to pass the torch to a new generation of technology: the D2iQ Kubernetes Platform (DKP). Why? Kubernetes has now achieved a level of capability that only DC/OS could formerly provide and is now evolving and improving far faster (as is true of its supporting ecosystem). That's why we have chosen to sunset DC/OS, with an end-of-life date of October 31, 2021. With DKP, our customers get the same benefits provided by DC/OS and more, as well as access to the most impressive pace of innovation the technology world has ever seen. This was not an easy decision to make, but we are dedicated to enabling our customers to accelerate their digital transformations, so they can increase the velocity and responsiveness of their organizations to an ever-more challenging future. And the best way to do that right now is with DKP.
The Apache Myriad Incubator project, which enables the Hadoop YARN resource manager to run as an Apache Mesos framework, has announced the 0.1 release and Mesosphere is excited about it. Together with eBay and MapR, we started to work on this OSS project roughly a year ago and made considerable progress. Then, in February 2015, the project was submitted to the Apache Software Foundation and the number of early users and committers has kept on growing.
Apache Myriad is all about bringing together the Hadoop and Mesos communities, enabling elastic big data processing for everyone. I'm thrilled about the opportunities in this space and actually gave a couple of Apache Myriad talks this year, most recently at the Mesos NYC User Group:
At every meetup the feedback was great: People wanted to use it right away. Which is why I'm so glad to see the first community release now out of the door.
And soon, you'll be able to try it out very easily yourself on the Mesosphere Datacenter Operating System: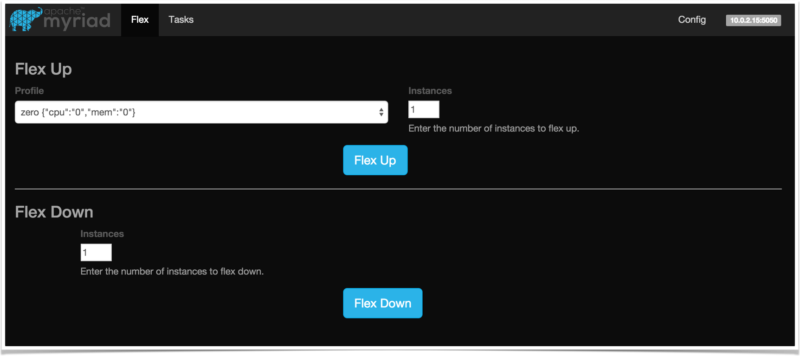 For a little more color, have a look at what our peers at MapR have to say about this milestone for Myriad.