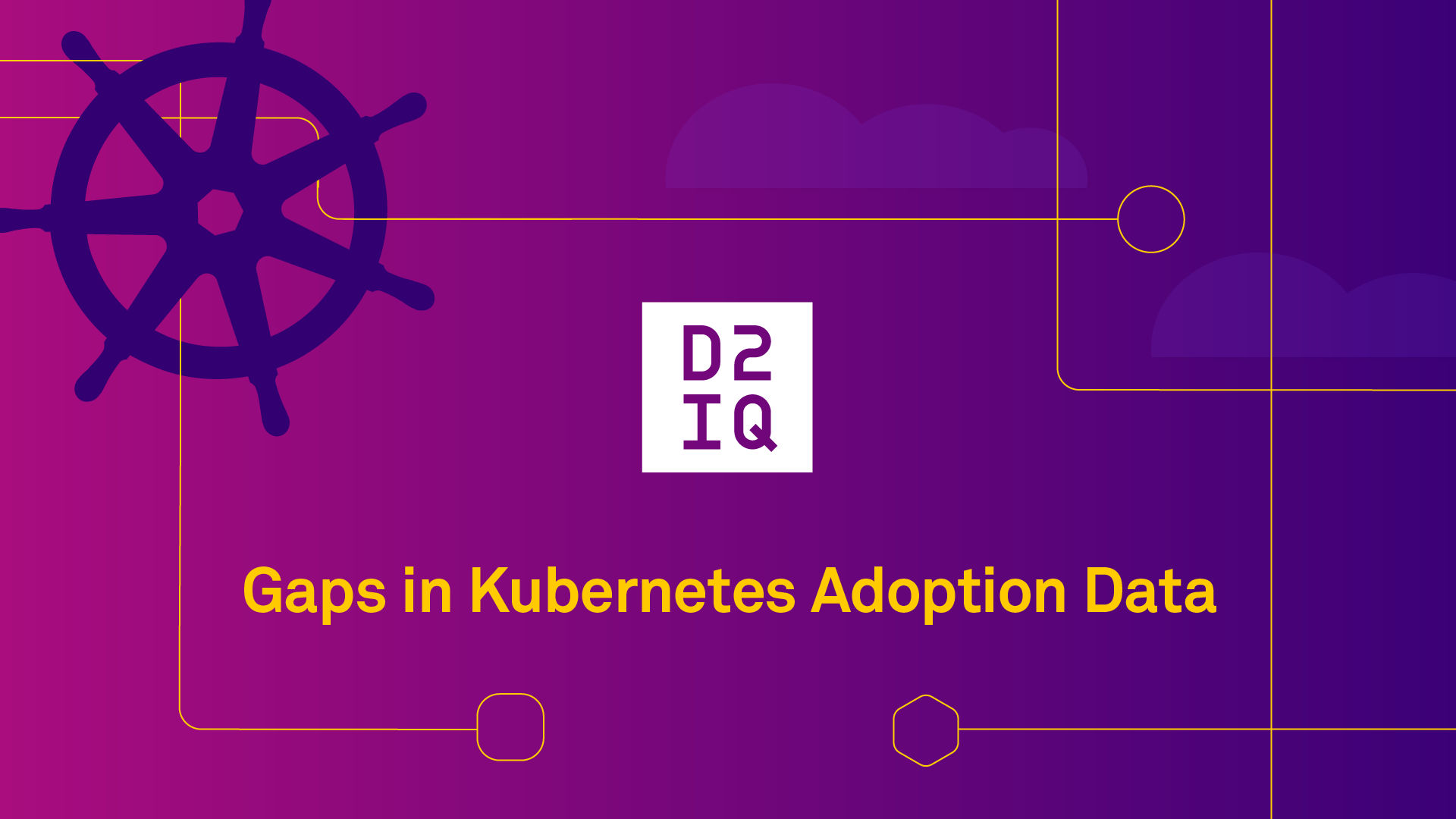 The Cloud Native Computing Foundation (CNCF) recently released its
annual survey
on the state of Kubernetes and containers. The report highlighted the tremendous and continued growth in Kubernetes adoption, as well as some challenges that still persist. Both of these takeaways mirrored the corresponding data points from our 2021
Kubernetes in the Enterprise: Annual Report
. However, as we dug into the data, we found gaps, or contradictions, between the two reports.
Containers and Kubernetes are now mainstream. Usage has steadily risen across organizations globally, particularly in large businesses. The CNCF study highlights its finding that 96% of organizations are either using or evaluating Kubernetes, but this data only tells half the story because scaling deployments in production environments is where the true value of Kubernetes is realized. Our survey found that 53% of all organizations' projects are currently in production on Kubernetes. While this is an increase from last year's survey, which found that 42% of projects were in production using Kubernetes, there is still ample room for growth.
It is clear that Kubernetes adoption has shown rapid growth this past year. The CNCF study highlights that within the past 12 months more than 5.6 million developers were using Kubernetes. We are excited to see the rapid growth of developers using Kubernetes but are mindful that organizations need to keep an eye on developers' and architects' job quality.


Our report shows that nearly one quarter (23%) of developers and architects claim Kubernetes makes them feel extremely burnt out, and 22% go as far to say it makes them want to find a new job.
Reduce Complexity, Improve Outcomes
While Kubernetes continues to grow, it is crucial that organizations continue to invest in infrastructure, training, and resources to harness the full potential of Kubernetes. Organizations are expanding their use of Kubernetes to support critical workloads and innovation-driven projects. Enterprises are looking to improve agility in a never-ending quest to accelerate new offerings, enhance customer experiences, enable data-driven decision making, and achieve more efficient operations.
Kubernetes projects typically falter and fail in the Day-2 phase. D2iQ has a proven track record in helping some of the world's largest brands reduce complexity and overcome Kubernetes Day-2 production and operational challenges (security, availability, upgradeability, scalability, observability, agile development), working closely with customers to ensure success at each stage of their cloud-native journey. D2iQ also helps reduce Day-1 complexity, enabling customers to shorten Kubernetes deployment cycles from months to mere hours and days. To learn more about our 2021 annual survey, read the full report
here
.