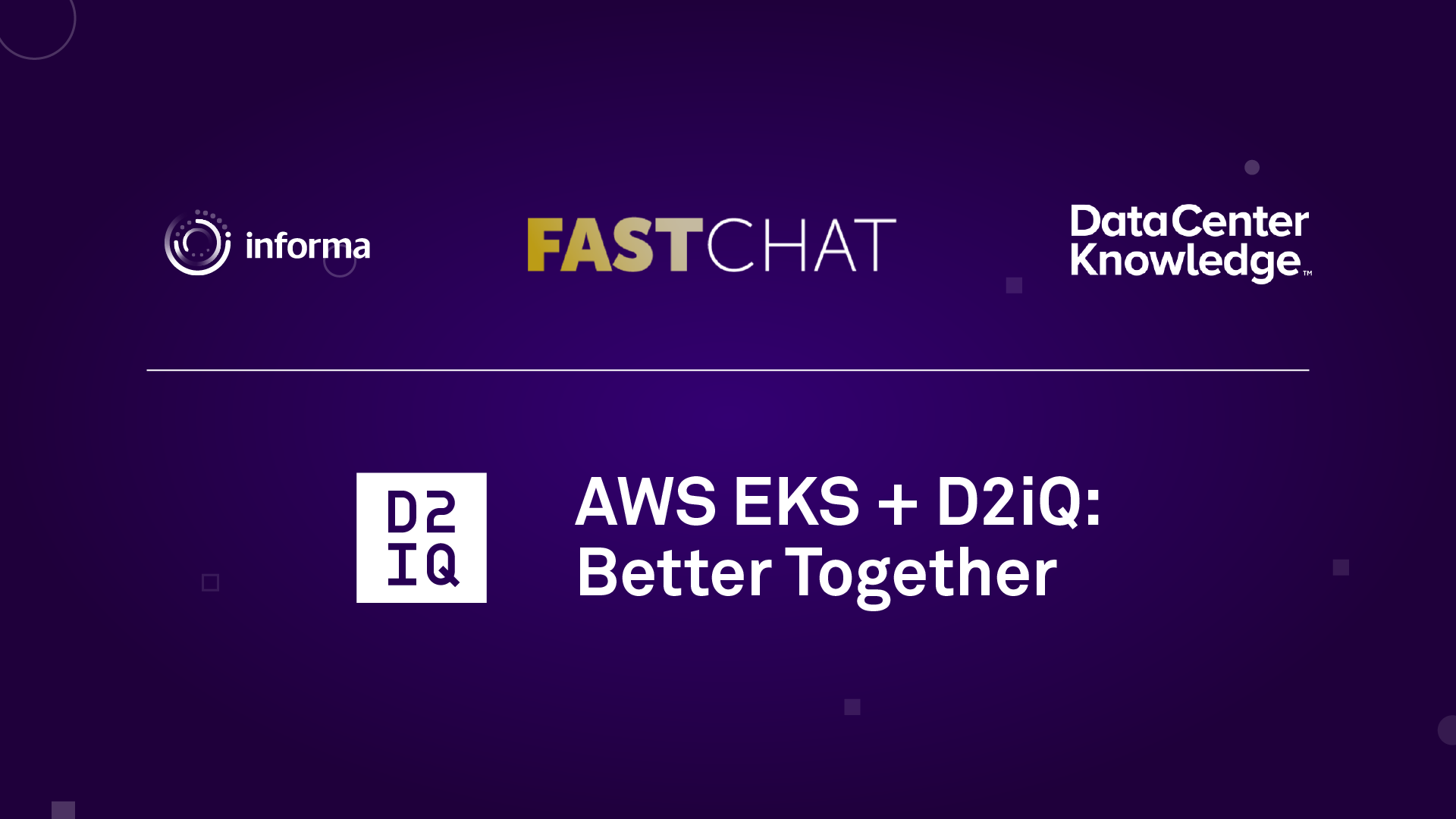 Join us for a short, fast-paced session in which a
panel of Kubernetes experts
discuss how to take Amazon Web Services (AWS) Elastic Kubernetes Service (EKS) from an entry-level to an enterprise-level Kubernetes platform.
Although EKS gives customers an excellent base Kubernetes platform, enterprises that require a richer set of production-level capabilities must supplement EKS with add-on services.


In this information-packed exchange, Tobi Knaup, CEO of D2iQ, Dan Ciruli, VP of Product Management at D2iQ, and Eric Goode, Principal Architect at D2iQ, discuss the challenges organizations face in deploying Kubernetes and the benefits of using AWS EKS and the D2iQ Kubernetes Platform (DKP) together.
You will learn:
The components and steps required to make AWS EKS an enterprise-level production-ready Kubernetes platform
How to deal with cluster sprawl, security, and other critical issues
The importance of declarative APIs and GitOps to Kubernetes management
The discussion also touches on the problems every organization faces when deploying Kubernetes solutions in their quest to modernize their infrastructure and gain agility, including:
Modernizing legacy applications with Kubernetes to gain agility
How to overcome the Kubernetes skills gap
Keeping pace with innovation and capitalizing on advanced technologies like AI and machine learning to build "what's next"