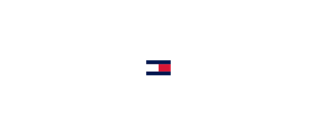 Tommy Hilfiger Revolutionizes the Fashion Industry with a Digital Selling Ecosystem
Industry
Apparel & Fashion
Company Size
10,000+ employees
CHALLENGES
Modernize the traditional fashion value chain
Digitalize the showroom experience
Move to a modern and flexible architecture
RESULTS
Reduce its sell-in time by six weeks, setting a new industry benchmark
Reduce sample production by 80% at its flagship Digital Showroom in Amsterdam
Launch 53 digital showrooms globally
Digitalizing the Fashion Value Chain
Recognizing the need for radical transformation in order to stay competitive, Tommy Hilfiger began rethinking how its retail and wholesale partners view, choose, and purchase products to offer customers. The traditional process involved buyers visiting a showroom, reviewing the collection, and placing an order with Tommy Hilfiger. While seemingly straightforward, this was a tedious and resource-intensive process for both partners and Tommy Hilfiger alike.
A lean digital transformation team was charged with exploring ways to digitalize the showroom experience, with the ultimate goal of digitizing the entire supply chain. One of the main requirements was an ecosystem the team could easily manage without IT involvement while still adding applications as part of a continuous development pipeline. To enable this process, the team needed to move from the complicated back-end and middleware systems to a modern and flexible architecture.
"Innovation is transforming the fashion industry every day, and we are embracing this new normal, integrating digital technology into every area of our business—from internal processes to consumer-facing touch points."
- Daniel Grieder, CEO, Tommy Hilfiger Global and PVH Europe.
Revolutionizing the Business on Many Levels
By using D2iQ and other building blocks, Tommy Hilfiger built the entire back-end ecosystem. Because of the way data is decoupled from applications, developers can make changes at any time without additional coding or integration. Likewise, architects are able to dedicate a majority of their time to other activities because of the extensive automation enabled by D2iQ.
In addition, D2iQ empowers the digital transformation team to enforce its mantra of "If we build it, we support it." Knowing they will be the ones to support their applications encourages developers to write optimal code from the start. Once they write their code, D2iQ gives them the tools to easily support their infrastructure and ecosystem as needed.
In just a few years, Tommy Hilfiger launched 53 Digital Showrooms around the globe, featuring over 300,00 products, allowing buyers to efficiently explore entire fashion lines. Since launching the concept, Tommy Hilfiger has already surpassed its target to reduce sample production by 80% at its flagship Digital Showroom in Amsterdam, with similar reduction projected for all locations globally. In addition, the company has also been able to reduce its sell-in time by six weeks, setting a new industry benchmark.
D2iQ makes it possible to easily build services and capabilities that people throughout the company can consume in a self-service way.