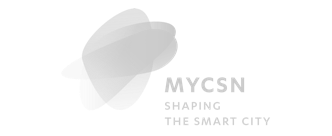 MyCSN Modernize Their Tech Stack to Enable Smart Cities of the Future
Industry
Information Technology & Services
CHALLENGES
Modernize their technology stack
Move municipalities out of siloed working environments
Avoid proprietary technology vendor
RESULTS
Process 500,000 messages a second
Enable collaboration and scale across cities and municipalities
Configure multi-tenant environments on the same platform
Activating Their Vision With Modern Architecture
More cities and municipalities around the world are starting to use modern technology to their advantage. However, in many cases, different departments or parts of a municipality are working in isolation.
MyCSN's founders set out to deliver the solution and services municipalities and cities would need. Because myCSN wanted its platform to work with as many open-source technologies and applications as possible, they used Amazon Web Services (AWS) private cloud and D2iQ as the backbone, as well as Kafka from the D2iQ Service Catalog, which enables real-time data pipelines and streaming apps.
By avoiding dependence on one or more proprietary technology vendors, myCSN can keep costs in check – and pass on these savings to its customers.
"Much like what VMware does for hosting virtual machines, D2iQ does for containerized applications. With D2iQ, we support our multi-tenancy and security needs, gain a base for future functionality as a data broker, and can easily extend our platform with more nodes."
- Luc Van Maldeghem, General Manager, MyCSN
Enabling Smart Cities Instead of Smart Islands
With a guaranteed capacity to process 500,000 messages per second, the myCSN cloud has the power to process all of a city's data in real time. Their real-time IoT broker means every smart city or municipality always runs on the most correct and recent information, services, and applications for its citizens.
Collaboration and scale are key to cities and municipalities transcending the siloed approach that has prevented them from being truly smart to date. The open nature of the myCSN platform enables this collaboration, allowing every city, municipality and application provider to connect to the platform.
By connecting and analyzing aggregated data from multiple domains, a city or municipality can gain more in-depth insights than it could otherwise. Moreover, cities and municipalities can share their data – whether freely or for a price – with each other and even with businesses. The multi-tenant nature of the platform means every municipality can access needed capabilities and data while remaining completely protected from all other platform users.
"We want every Flemish city and village to run at least two smart city applications on our platform. It may be ambitious but we believe we can make our vision come true since our platform makes it possible to do so quickly and affordably," concludes Van Maldeghem