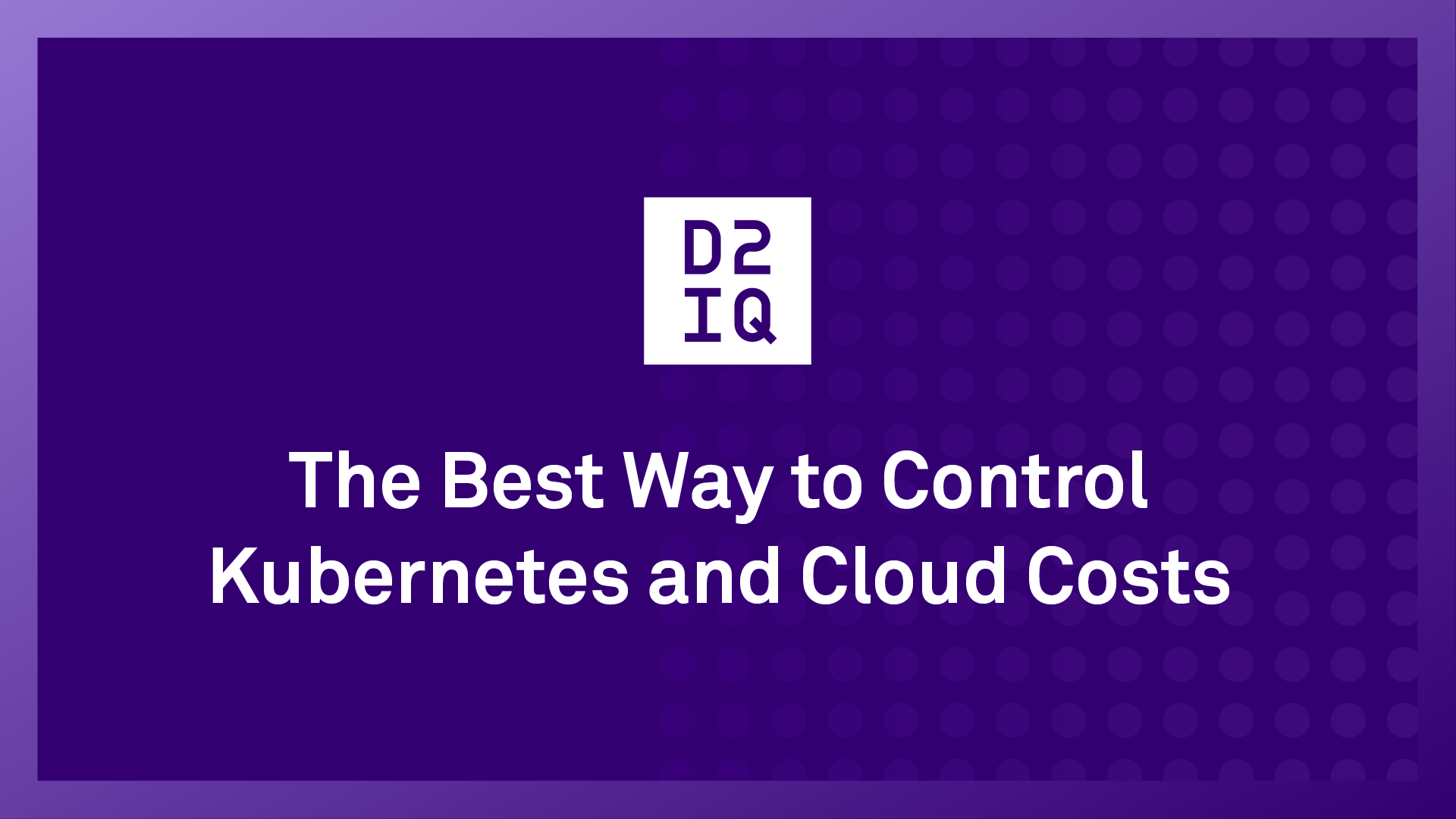 Although reducing costs is one of the benefits organizations seek in deploying Kubernetes in the cloud, many organizations find it difficult or impossible to monitor and control their costs. The problem typically stems from a lack of visibility.
For example, 53% of respondents in the
Anodot State of Cloud Cost Report 202
2 said their biggest challenge to controlling costs is gaining visibility into their cloud usage and associated costs.
Similarly, an
Arlington Research for Virtana survey
found that 70% of companies said that limited visibility wastes time and creates cost inefficiencies and is a particular problem for 84% of respondents with workloads deployed across multiple public cloud infrastructures.
The need to control cloud costs and maximize cloud investments has given rise to the practice of FinOps.
Taming Kubernetes Overspend
Overspending is one of the biggest problems associated with large-scale Kubernetes deployments. According to a recent Cloud Native Computing Foundation (CNCF)
report
, 68% of organizations saw their Kubernetes costs increase over the past year. For one-half of those organizations, costs jumped more than 20%. As organizations scale up their Kubernetes environments, the related costs rise along with that growth.
Following is a look at how Kubernetes and cloud costs accumulate and how to monitor and reduce Kubernetes costs with a simple deployment.
Multi-tenant Cluster Costs
As organizations grow their footprint of Kubernetes, they tend to expand from a single cluster to multiple clusters that are shared between multiple teams working on many discrete applications. In a shared cluster environment, it's difficult to know how much memory, storage, and compute resources of a multi-tenant cluster are used by an individual Kubernetes application. As a result, organizations are unable to effectively calculate and allocate the costs of workloads back to a team or department. This becomes increasingly complex as more users and teams spin up new clusters and workloads in different environments.
Cloud Resources Costs
Risks of overspending are furthered as developers and IT teams overprovision resources to ensure their applications maintain availability. When every team is overprovisioning pods, deployments, and clusters independently, it can lead to abandoned or orphaned cloud resources.
Organizations are wasting significant cloud resources, 47% on average.
Cloud spend, and correspondingly cloud waste, are increasing for 75% of organizations.
More than 75% expected cloud spend to increase, with 26% saying it would increase by a lot.
Resource optimization and efficiency are high priorities for 70% of organizations.
For these reasons, it's important to be able to assess costs in real time using tools that are designed to monitor Kubernetes at a deep level. This awareness enables you to know which teams are using which services, how often they are using each service, how much each deployed application costs, and where there are opportunities for optimization.
Hybrid and Multi-Cloud Costs
As the number of cloud platforms within an organization rises, the number of tools required to deploy and manage the platforms rises as well. Virtana's "
The State of Multicloud Management 2022
" survey reveals that nearly 53% of respondents said their organization relies on at least five separate tools for cloud cost optimization, which can create discrepancies in reporting. Among those who are juggling multiple tools, 83% said they were expending some level of manual effort to consolidate data from all of these tools. Being able to unify all Kubernetes instances on a single cloud platform gives you the ability to centrally view, manage, and operate multiple clusters and workloads across distributed infrastructures with a lower total cost of ownership.
D2iQ Kubernetes Platform + Kubecost: Centralized Cost Monitoring and Management
The best way to avoid unnecessary Kubernetes spending is to employ a centralized cost management solution that enables you to visualize, monitor, and manage costs across multiple clusters, workloads, teams, and infrastructures in real time.
Kubecost running on the D2iQ Kubernetes Platform (DKP) provides a cost management solution for monitoring, managing, and optimizing Kubernetes spend in real time and at scale. This service, installed by default in the management cluster, provides centralized cost monitoring of Kubernetes resources used on all attached clusters.
Unified Cost Allocation
Kubecost integrates directly with the Kubernetes API and cloud billing APIs to give you real-time visibility into your Kubernetes spend and cost allocation. If your platform doesn't have a billing API–whether it's on-premise, bare metal, edge, or VMware vSphere–you have the ability to import your own price list. Organizations can view costs by cluster, workspace, and project across any Kubernetes environment from a central point of control. It also enables you to allocate cost to organizational concepts, such as team, department, or environment for showback or chargeback.
Centralized Governance
DKP's centralized control plane provides monitoring, alerting, and governance to quickly address monitoring interruptions, budget overruns, and inefficient workflows. This not only enables teams to achieve peak application performance, but ensures that they are doing so in a uniform manner. This level of standardization enables teams to operate with a single cost-allocation model across multiple Kubernetes distributions and infrastructures.
Cost Optimization Insights
Kubecost provides standardized cost models, management reports, and customized recommendations across various resource types–including compute, storage, networking, and load balancers–that can significantly reduce waste and spend without impacting application performance. Detailed cost data, plus additional insights generated by D2iQ, enables organizations to accurately understand fine-grained details of their Kubernetes spend and how they can optimize their resources and spending.