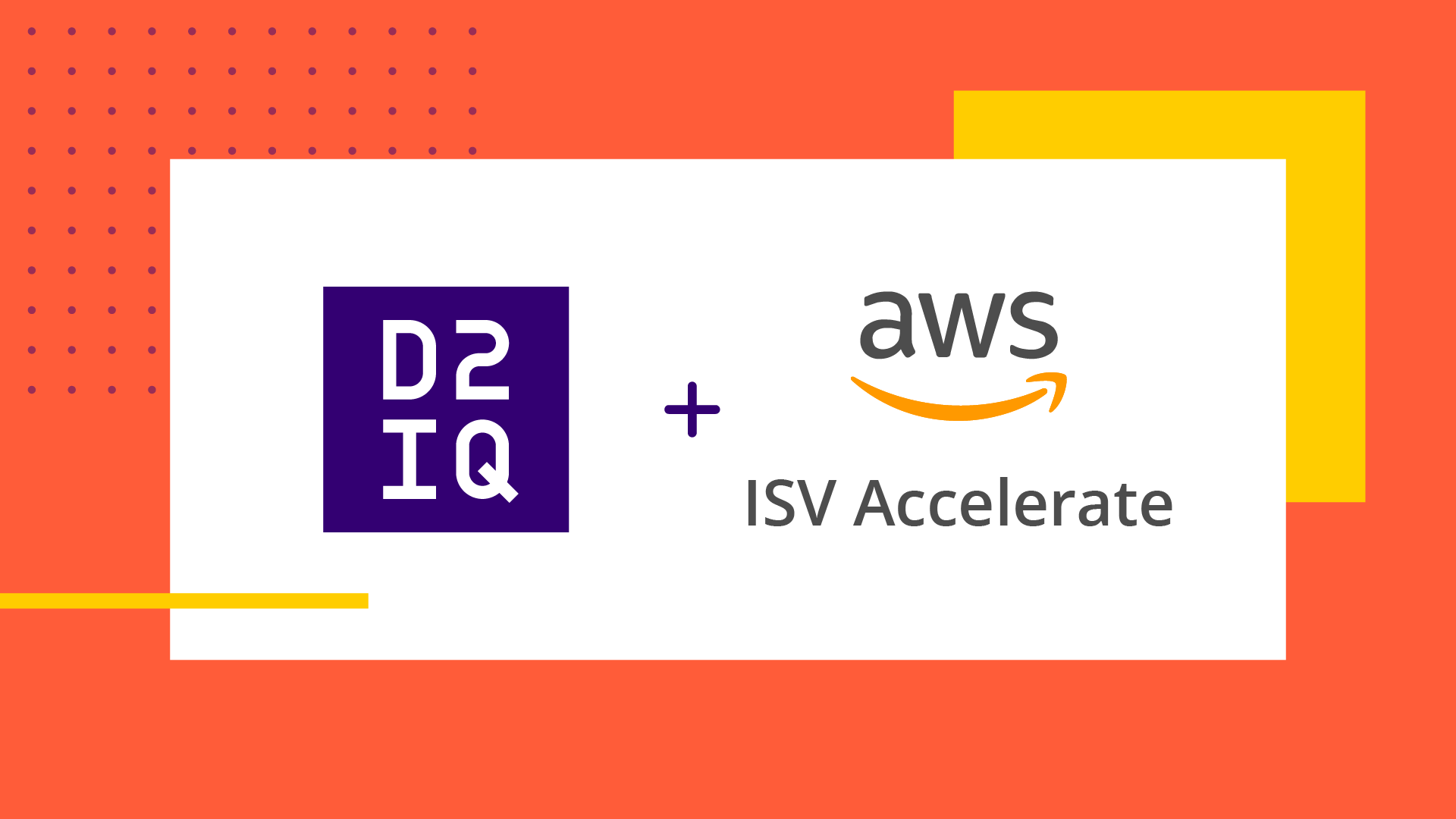 We are excited to announce that D2iQ is now part of Amazon Web Services (AWS) Independent Software Vendor (ISV) Accelerate Program! The AWS ISV Accelerate Program helps ISVs with software solutions that run on or integrate with AWS, drive new business and accelerate sales cycles by connecting the participating ISVs with the AWS Sales organization.


The D2iQ Kubernetes Platform (DKP) enables AWS customers to quickly achieve Day 2 operations competency in their cloud-native deployments. DKP use cases for AWS customers include: building production-grade Kubernetes clusters with DKP platform services, provisioning and managing EKS clusters with DKP, and implementing Kubeflow-based ML pipelines with DKP.
D2iQ's acceptance into the AWS ISV Accelerate Program enables the company to meet customer needs through collaboration with the AWS Sales organization. Close collaboration with the AWS Sales team enables D2iQ to provide better outcomes to AWS customers, as AWS ISV Accelerate Partners and the AWS team work together.