Product
DC/OS 1.8 available in Azure Marketplace
As of today, DC/OS 1.8 is available in the Azure Marketplace, including Mesos 1.0, Jobs, binary CLI and OAuth support.
Today we're excited to announce that DC/OS 1.8 is available in the Azure Marketplace. You can now launch a DC/OS 1.8 cluster in Azure with a few clicks, in less than 15min: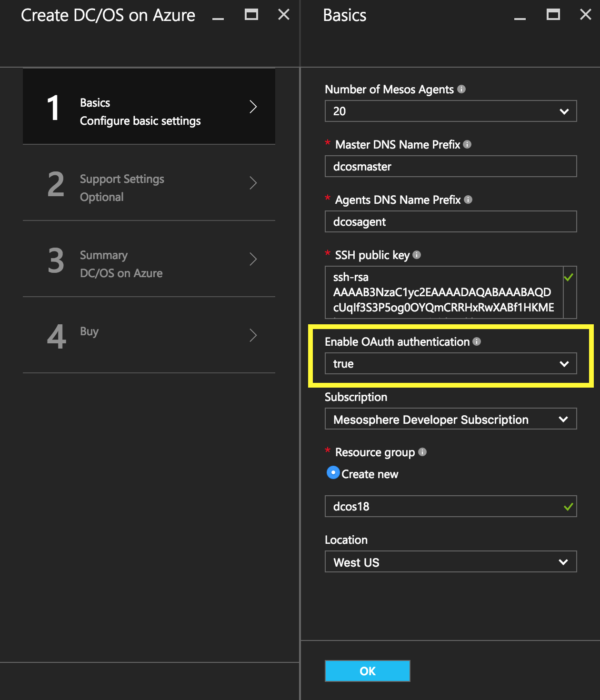 In a nutshell, this means that from today on you can benefit from the many improvements DC/OS 1.8 comes with in Microsoft Azure. This includes Apache Mesos 1.0, support for the universal container runtime, native job scheduling capabilities, IP per Container with Virtual Networks, binary CLI and many more things; for more details on what is new and the bug fixes see also the release notes.
I'd like to highlight one feature requested by a number of users and that we've added to the Marketplace offering now, OAuth-based authentication: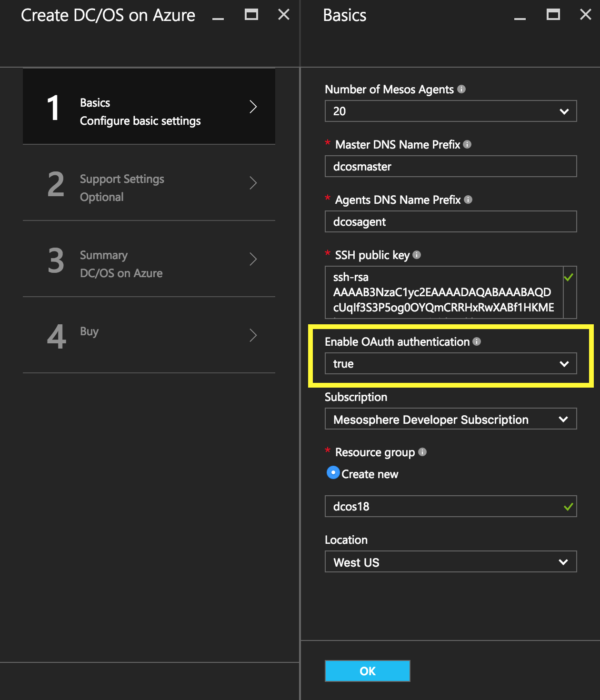 Now, I suggest you give it a spin and if you run into something unexpected or have a suggestion, let us know via the issue tracker, join us on the DC/OS Community Slack or use the mailing list.